Thank you CreditCards.com for sponsoring this post. Visit CreditCards.com today to find the right card for you.
The Sunshine State has so many popular destinations, sometimes it can be overwhelming for visitors to pick just one place to vacation to.
After traveling throughout Florida for the last 3 years, I decided to make Sarasota my home. Not only is it the perfect place to live, but in my opinion it's one of the best places to visit in Florida!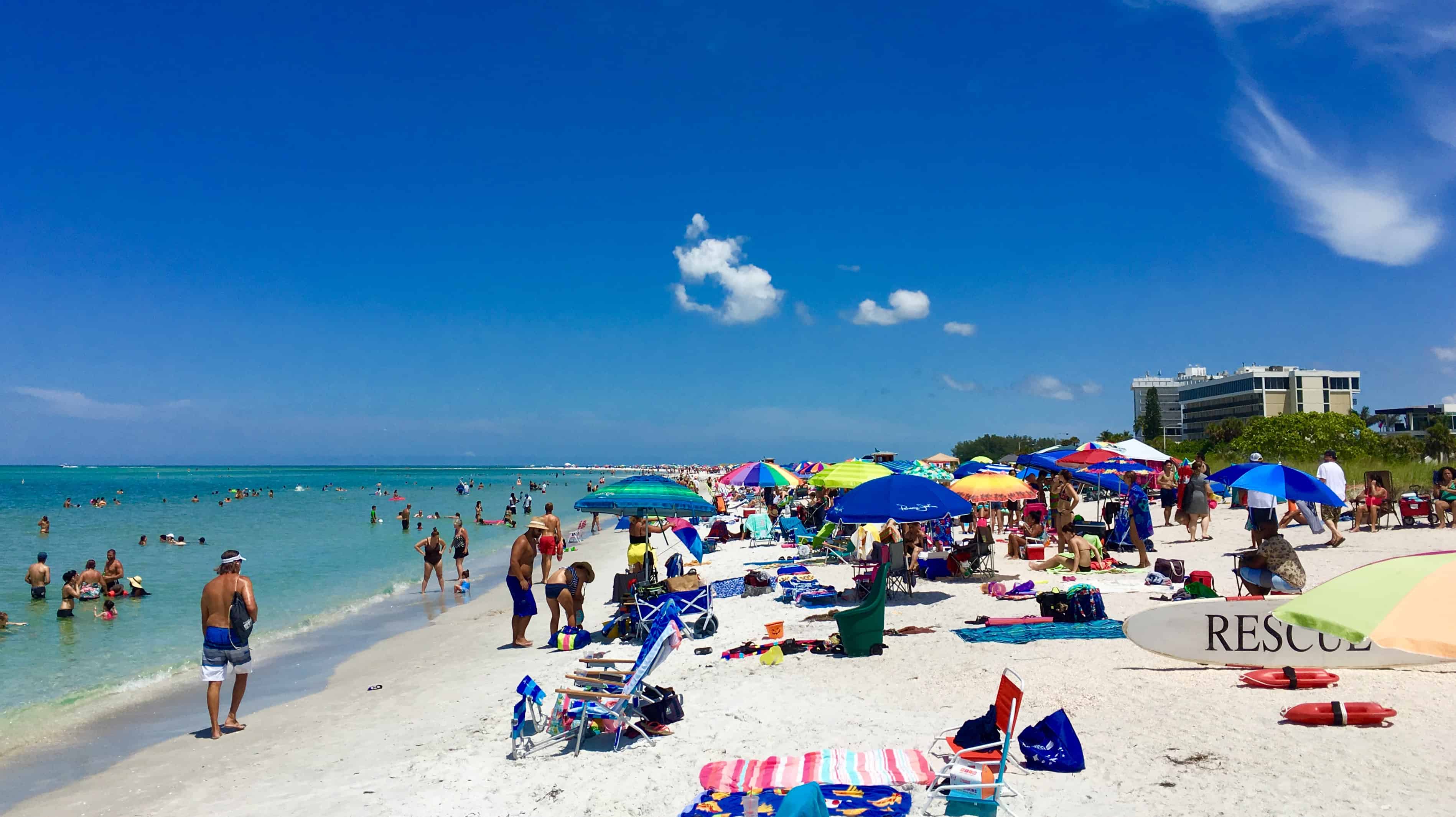 When I moved to Florida 3 years ago I had no idea where exactly I wanted to live. I just sort of picked a spot and landed in the North Eastern part of the state. It was a great experience but it just didn't feel quite like home to me, so off traveling I went to explore more of the Sunshine State!
I was able to travel throughout the state often thanks to my hotel rewards I earned through credit cards.com. It's great because all I have to do is use my credit card for everyday purchases such as gas, groceries, dining out, etc. and I earn points to redeem for free hotels!
CreditCards.com rates and reviews credit cards to provide useful comparative information to help you choose the right card for you. Not only can you earn rewards for hotels, but you can also find a card to earn airline miles, cash back, and much more. Using innovative tools, experiences and advice, CreditCards.com helps people find the right cards and use them the right way—everyday.
Among one of my reward trips around Florida I decided to visit beautiful Sarasota. I instantly fell in love with this city on the bay. It was a life changing trip that I am forever grateful for, and now I'm happy to call this place home. 🙂
So here's my take as a 'local' on the top 7 Reasons to Visit Sarasota!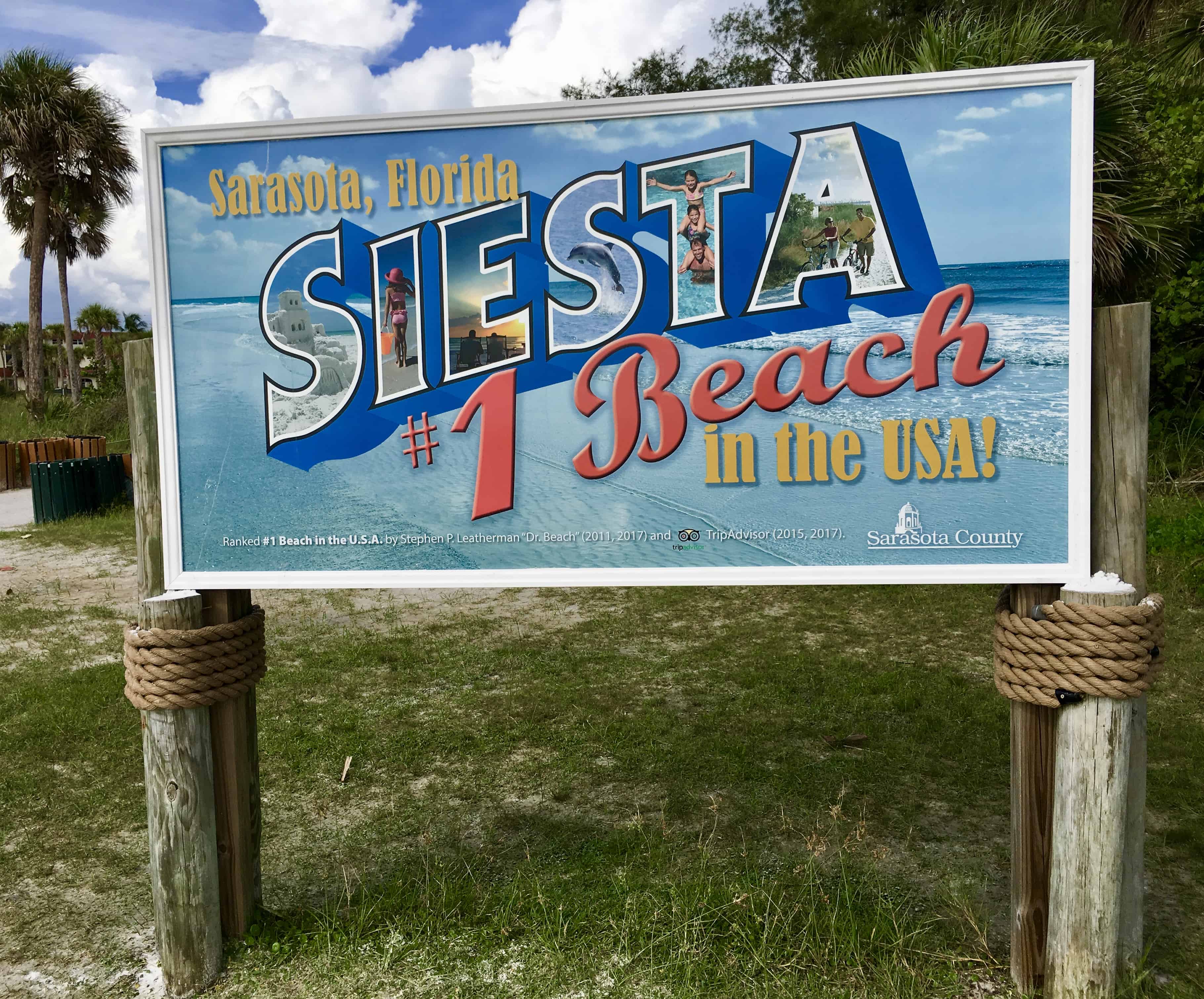 This beach has been rated the #1 beach in the U.S.A. by "Dr. Beach", a.k.a. Dr. Stephen P. Leatherman, director of Florida International University's highly respected Laboratory for Coastal Research. I've been to beaches all around the U.S. and I have to agree with this.
This 8 mile stretch of beach has the finest whitest sand along the Gulf of Mexico. And the cool thing about this, is that no matter how hot it is outside the sand always stays nice and cool, so you can walk barefoot all you want.
Restaurants
Ok foodies, Downtown Sarasota has some of the best restaurants around. You can please pretty much any palate here.
The downtown restaurants are easily accessible, so you don't have to walk very far to find fabulous cuisine.
Art Scene
For a smaller city, it's surprising how vibrant the Art Scene is here.
Visit one of the many art galleries, museums, and theaters. Take in an opera, ballet, or just enjoy some live music at one of the many venues.
Need a break from the beach? Check out one of the many beautiful parks here like Phillippi Estate Park, Rothenbach Park, or Myakka River State Park.
This is one of the main reasons so many snow birds flock to Sarasota throughout the year. With an average of 251 days of sunshine a year here, it's no wonder why this is such a great city to visit!
With 150 shops, boutiques, cafes, and restaurants, there's something for everyone here.
Just a short drive across the bridge from Downtown Sarasota, this quaint little village is a must see for sure.
Need a break from all of that shopping in St Armand's Circle? Head over to Lido Key and take a beach break. It's the place to go for deep sea fishing, dolphin watching and sailing. You can even take in a sunset cruise, the sunsets are absolutely stunning here!
I was selected for this opportunity as a member of CLEVER and the content and opinions expressed here are all my own.