This post was sponsored by Cambria Winery as part of an Influencer Activation for Influence Central and all opinions expressed in my post are my own.
I'm taking a break today from posting recipes and wanted to share with you all some ideas on how to pair music with wine.
As some of you may already know, I am super passionate about music as well as wine.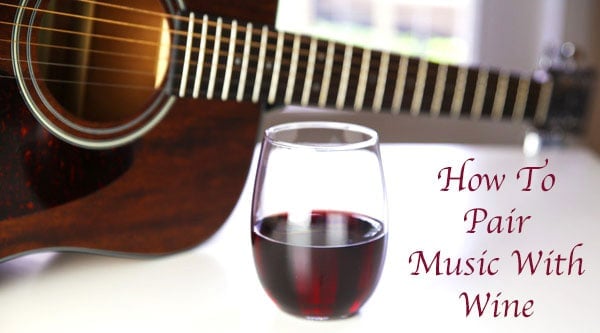 I've been playing music since I was 5 years old. I started with Piano (my first love), and just recently I took up Guitar.
I'm also constantly listening to music at home while working, cooking, or relaxing with a glass of wine.
Normally I don't put much thought into what type of music to play while enjoying a glass of wine, I usually just play whatever I'm in the mood for.
But when I saw this video from Cambria Winery on how to pair music with wine, it really intrigued my senses. I've always paired wine with food, but pairing wine with music is a new concept that I'm totally digging!
Check out the video below to see more about the creation of the songs. I thought the composer was amazing at creating these songs, he puts sort of a flavor to the songs.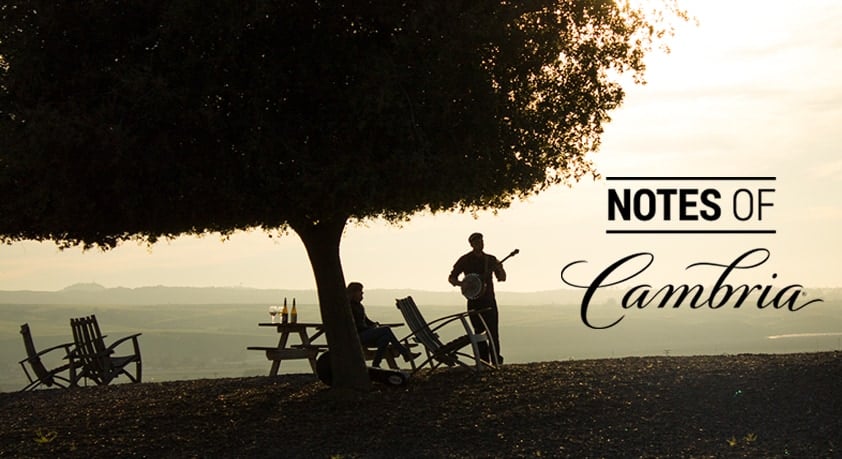 The Chardonnay Shanty, created for the Cambria's Benchbreak Chardonnay, has a bright happy vibe that you feel when drinking it. I can imagine myself sipping on this while having a picnic on the beach on a warm sunny day.
The Pinot Noir Waltz, created for the Cambria's Benchbreak Pinot Noir, has a down home feel to it. It reminds me of my Minnesota roots of growing up in the country side. I imagine myself enjoying a glass of this while sitting by a campfire with friends.
When wine is paired with music, I think you tend to focus on the specific elements of the wine that is matched with the style of music. It's a beautiful thing!
Tips on how to pair music with wine:
First establish what type of event you're going to host. Is it a small gathering with friends, or an intimate night in?
For a small gathering with friends it's best to go with music that is light and upbeat. Get an idea of what everyone likes and create your own playlist for them, or you could even have your friends bring the music. Create a wine flight, have a variety of several red and white wines on hand, that way there's something to please everyone! Pick a different song for each tasting along with some tasty appetizers and compare notes on which song goes best with each wine.
For an intimate night in pick something slow and sensual that both you and your partner can enjoy. Pair red wine with Mozart, Bach or Beethoven. Classical music not your thing? You could also pair it with Fleetwood Mac or the Eagles. White wines pair well Frank Sinatra, Dean Martin, or Sammy Davis Jr. Rat Pack not your thing? You could also pair it with Nora Jones or Sting.
Cambria's Benchbreak Chardonnay and Benchbreak Pinot Noir are estate grown and bottled, high quality, immensely flavorful wines that are found in the wine-growing region of California's Santa Maria Valley.
If you would like to learn more about Cambria Wines, check out their Store Locator, or follow them on Facebook and Twitter.
Cheers friends!