This shop has been compensated by Collective Bias, Inc. and its advertiser. All opinions are mine alone. #LiberteTasteOfItaly #CollectiveBias
How to spend 2 Days in Clearwater Beach + Sweepstakes for a trip to Italy!
This travel post today is going to include a quick recap of my recent road trip up to Clearwater Beach for 2 days, snacks by Liberté Yogurt, and a sweepstakes entry for a chance to win a trip for 2 to Rome, Italy!
Are food & drink your oxygen? Well, taste explorer, this trip is for you. You and a fellow epicure will not only get the chance to travel to Italy, but also experience a whole new world of flavors, with accommodations that are nothing less than stellar, all courtesy of Liberté.
Here's what this all includes;
Coach airfare for two to Rome, Italy.
Ground transportation between the destination airport and hotel.
Five nights' hotel accommodations – including breakfast.
A Private Frascati Wine Tour in the region of Lazio with multiple tastings of premium wines.
Lunch at a famous WWII vineyard.
$1,000 spending money
Must be 21+ to enter
After entering the sweepstakes, you will be emailed a coupon for $1 off 3 yogurts. Also after entering the sweepstakes, you'll also get the chance to win one of our ten secondary prizes, a $50 Publix Gift Card, so you can elevate your taste and explore new flavors locally.
The winner and their travel companion will be responsible for obtaining valid passports and any other documents necessary for international travel.
Here is the link to enter: http://cbi.as/a27tr
Also be sure to check out their Instagram page here: http://cbi.as/a27u0
I am totally digging on these Liberté Yogurts! They're perfect when you're on-the-go. Which is why I packed a bunch of these for my road trip to Clearwater Beach. The Blood orange ginger yogurt is great on its own, or mix with a smoothie, oatmeal, granola and more for a delicious snack any time of day.
I especially like it because it uses wholesome ingredients. This whole milk yogurt is USDA Organic and made with no gelatin, sugar substitutes or preservatives.
The intense aroma and flavor of Blood Oranges best-develops on the shores of the Mediterranean – so that's exactly where they went to find the fruit they use in their creamy, whole milk yogurt.
And for those of you asking the Liberté Italian Blood Orange Ginger flavor is exclusively found at Publix.
And now for my 2 day trip to Clearwater Beach! This was actually my first time visiting here, so I'm going to share with you some of the best things to do, places to eat, and where to stay while you're here.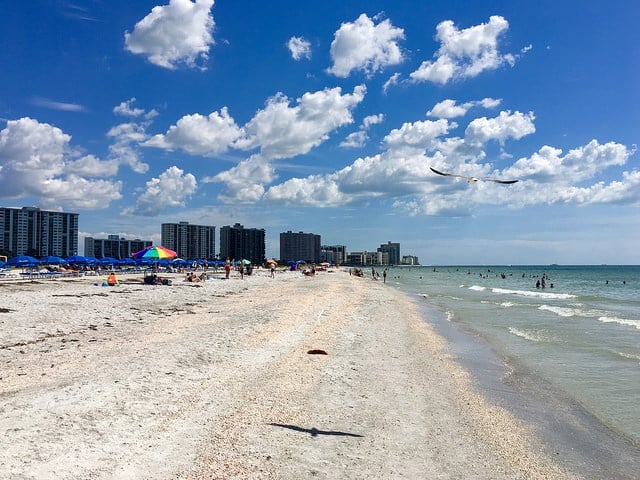 Clearwater Beach is definitely one of the best beaches on the west coast of Florida. With it's white sugar-like sand beaches and fun family atmosphere, there's something for everyone here.
I chose to stay at an all suite hotel in Clearwater Downtown. I chose to stay downtown because it was a little quieter, and I love how all of their rooms are suites including a full kitchen. This is perfect for anyone on a budget, because you can bring your own food to save on the eating out expense.
It's only a 5 minute drive over the bridge to the beach which was nice. If you don't have a car you can easily hop on the trolley from there.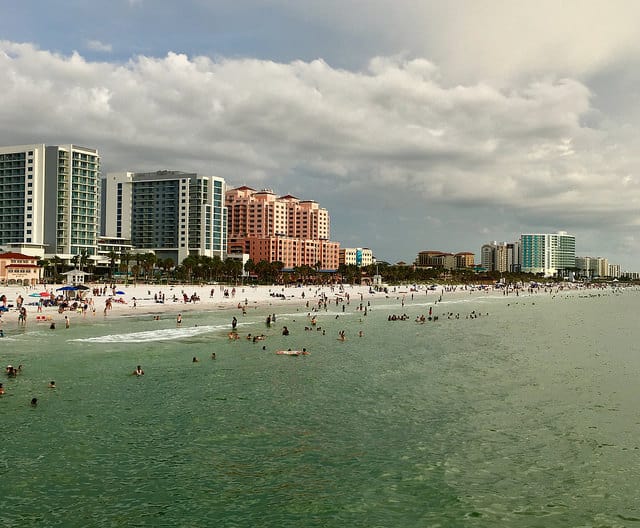 We did eat out at a few places though, so here's my recommendations for eating out.
Our first night there we ate dinner at the Salt Cracker Fish Camp. In my opinion they have some of the best fish tacos.
The next morning we had brunch at Basimo Beach Cafe, I loved it because they had a lot of Organic and Gluten Free options on the menu.
Our second night we opted for sushi and found a great place downtown called Umai Cafe. Definitely some of the best sushi I've had in a long time.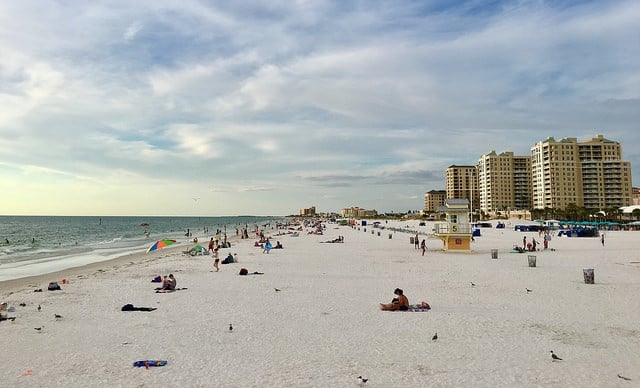 There is so much to do in Clearwater Beach. We mostly just lounged at the beach and did some shopping along the beach walk.
We also took in the nightly sunset celebration at Pier 60. It's a free show that you don't want to miss. Not only do you get to see a beautiful sunset, but you can also see street performers like fire breathers, jugglers, and tight rope walkers.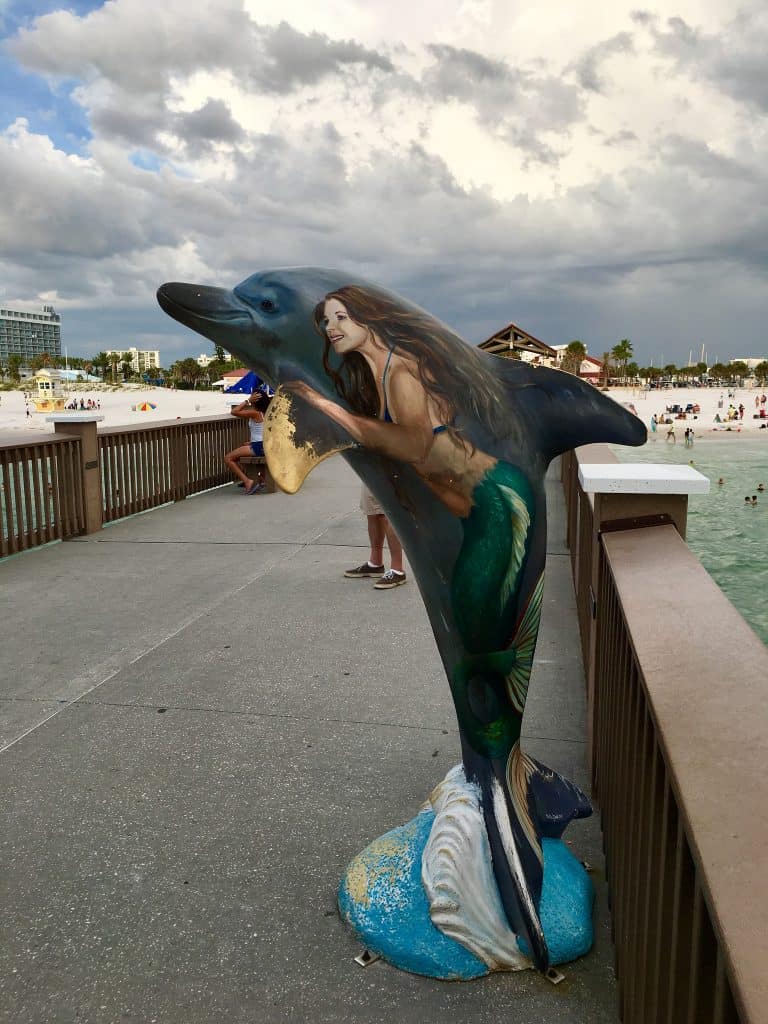 A great way to get around the town is with the Jolley Trolley. Unlimited daily passes are $5 a person.
If you're looking for more action, there's plenty of water activities all around. Anything from parasailing, to jet skiing, to paddle boarding.
There truly is something for everyone here!
Clearwater Beach… I'll be back!