I have to admit, I was super excited when I found out Barbados was one of the stops on our last cruise. Barbados is the furthest south I have ever been. It sounded so exotic and alluring in all of the brochures I read.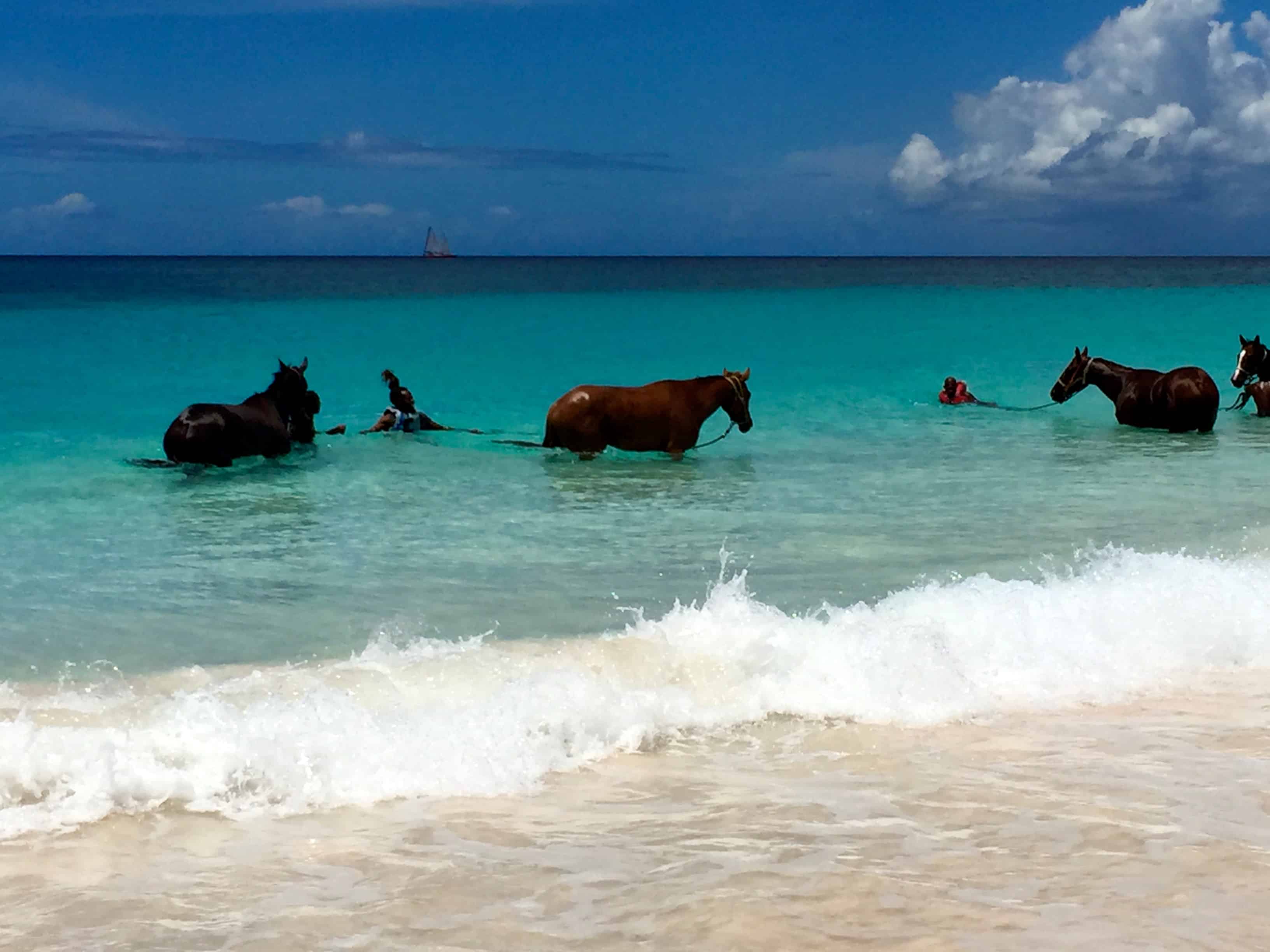 We decided to go to the closest beach to the cruise port this time. We chose a place called Boatyard Beach Club, which is the nicest spot within our range to the port. It's about a 30 minute walk, which we did on the way there. The nice thing about this place is that once you pay to get in which is $15 per person, you get a free taxi ride back to the ship. Sweet! Because let me tell you, after a long hot day on the beach the last thing I wanted to do was walk another 30 minutes back to the ship! Oh and the price also includes the beach chairs, umbrellas, and a drink token. Bonus! 🙂
I suggest getting there by 10am to get a good chair with an umbrella, because it's first come first serve.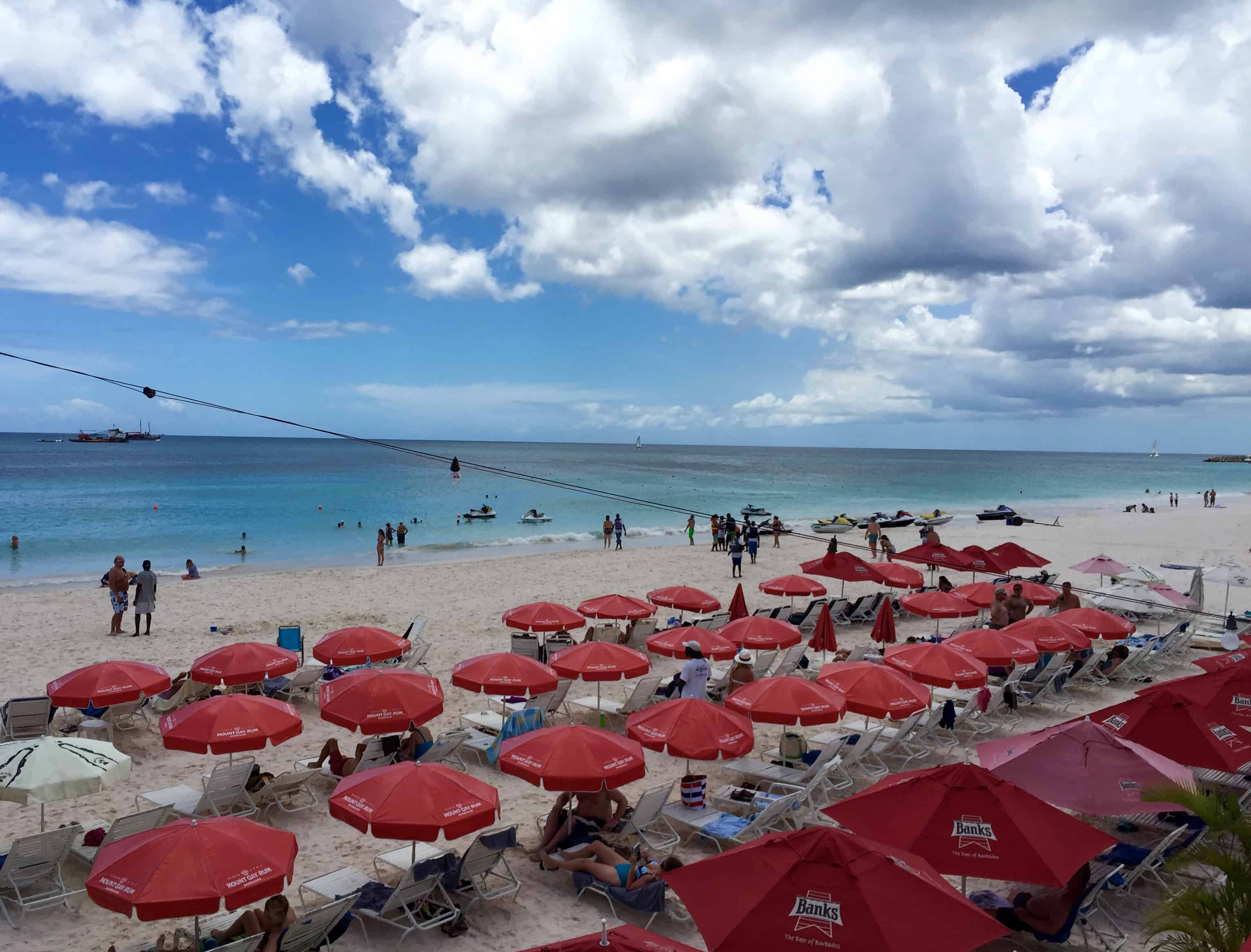 This place accomodates all ages. There's fun water sports for little kids and big kids, such as an inflatable trampoline and igloo from which you can jump off of.
There is also a super fun rope swing at the end of the dock here. Yes I tried this not once, but twice! 🙂
You can order food or drinks at the large bar here, food is a little pricey and is typical bar food. They also were doing free shot pours at the bar during certain times, if you're into that. We chose not to partake in that since it was a family beach day. No worries if you're here with kids, because they won't see that unless they're at the bar.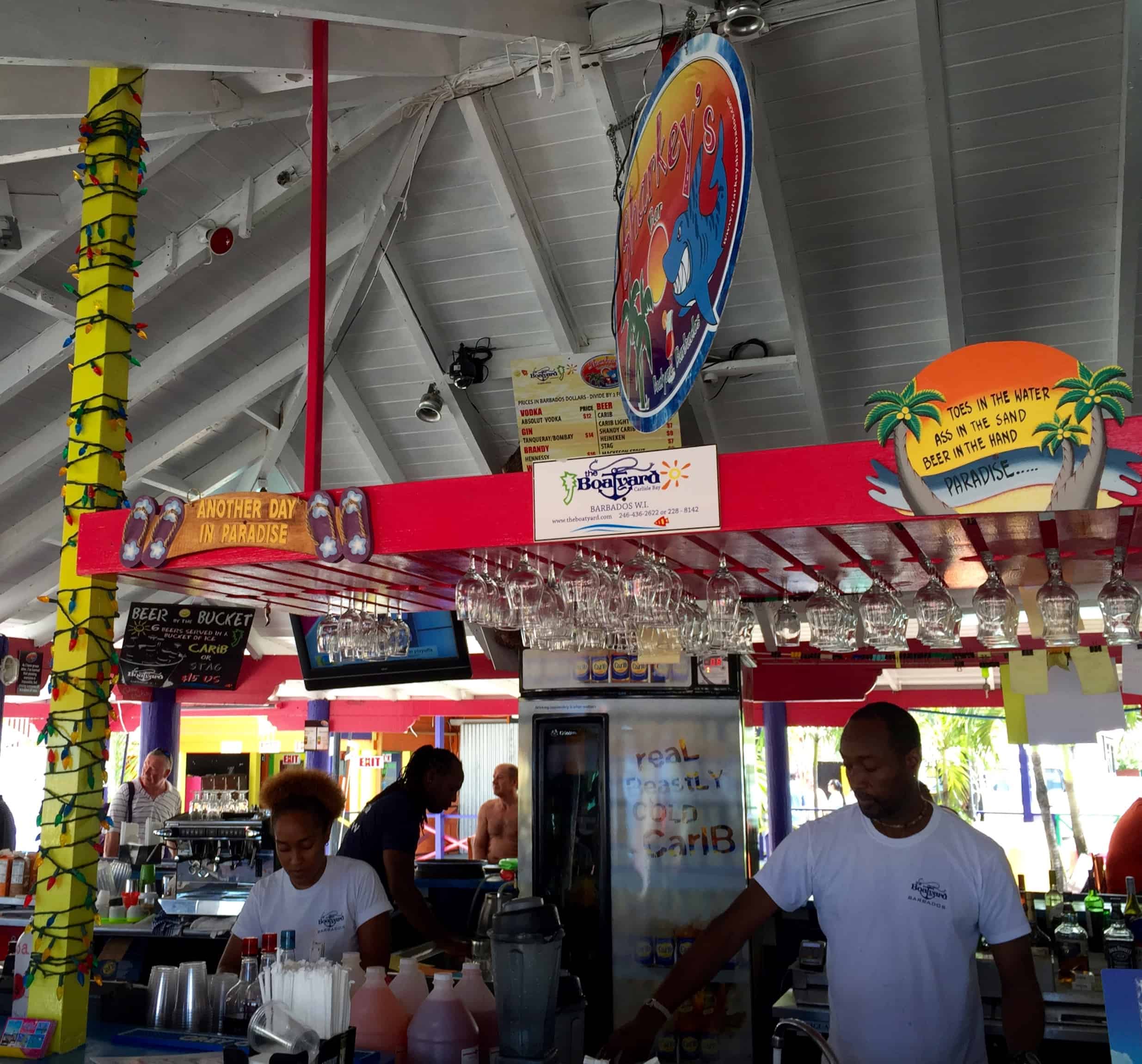 The beach here is so clean. The sand is so soft and white, while the Caribbean water is the perfect turquoise color that you only see in magazines. The water is so crystal clear you can see all the way to the bottom.
We brought our own snorkel gear and spotted a starfish walking on the ocean floor, so cool!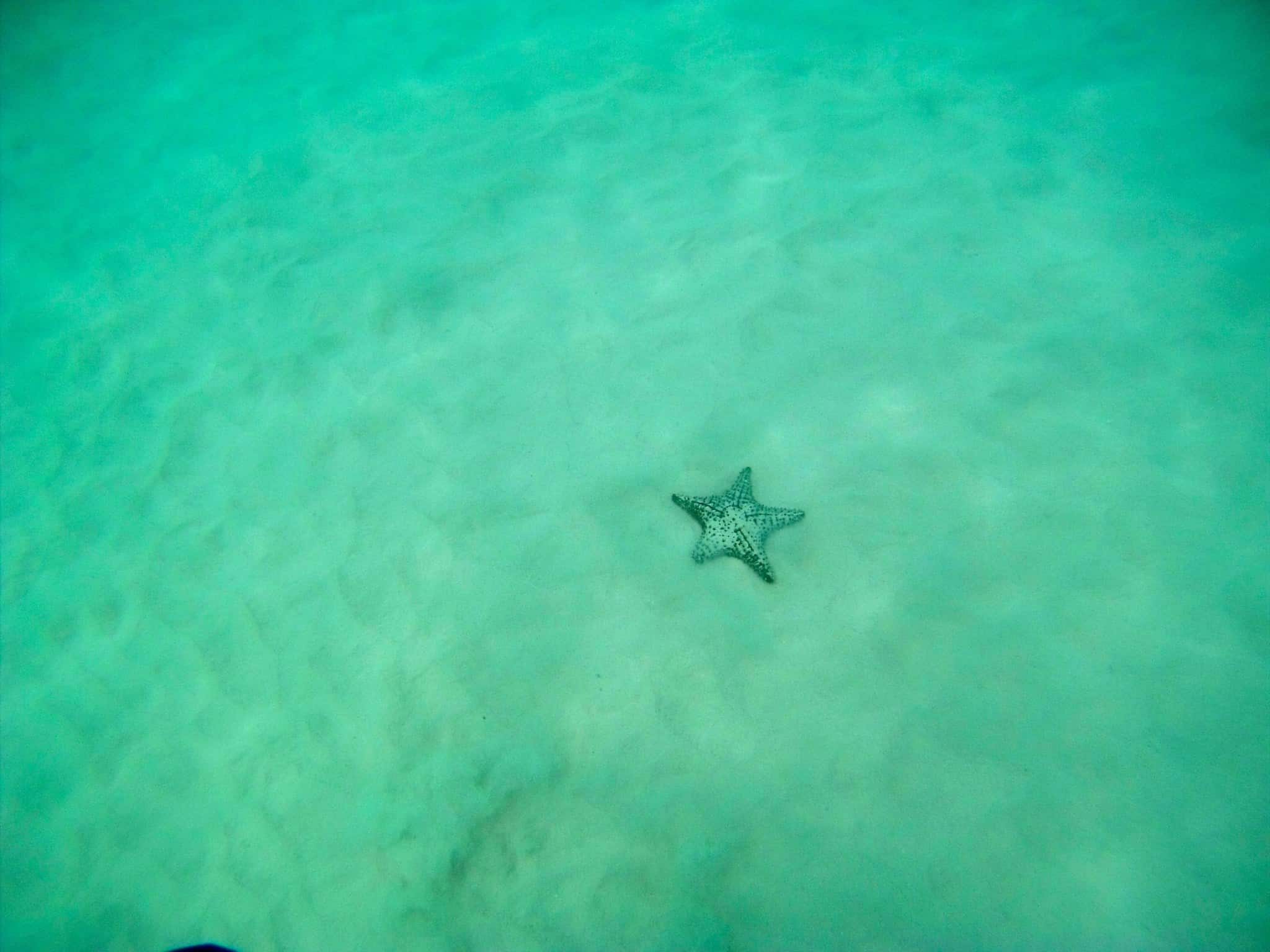 We also found tons of sand dollars in the ocean stuck in the sand.
This was such an amazing experience for all of us, and YES Barbados – We will be back!!! 🙂