Did everyone have a good week? This week just flew right by for me. Last weekend I went on a fun kayaking excursion with a group of friends to Silver Springs, FL.
I've lived in Florida almost 3 years now, and it took up until now for me to get the courage to kayak in the same waters where alligators live.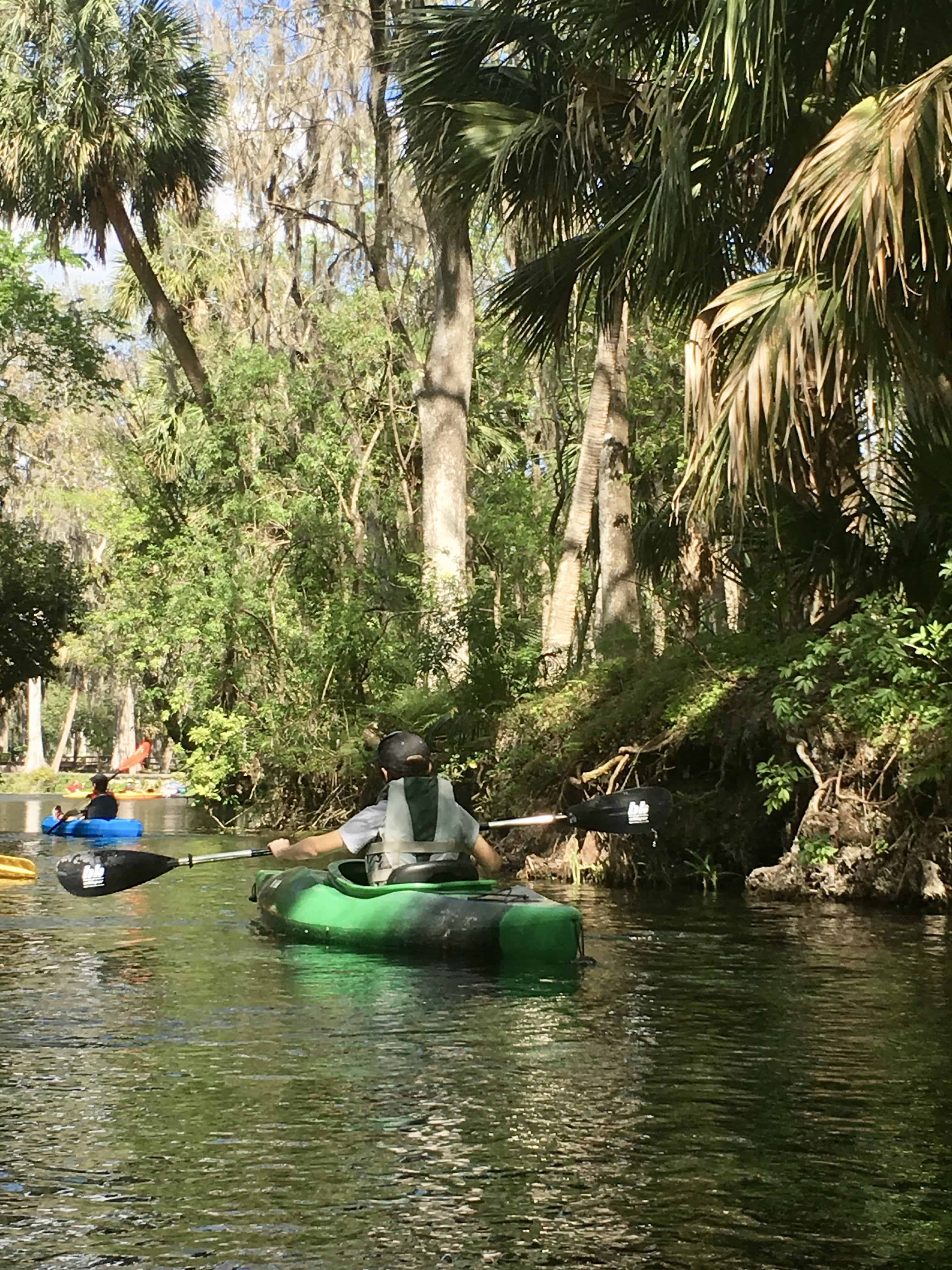 I know, I know, I shouldn't be afraid… or should I?
All of my kayaker friends that have lived in Florida a long time assure me there's nothing to fear… gulp!
For the most part gators are not going to come up to you or attack you unless you enter their territory.
They are usually just hanging out on a log near the shore catching some rays. So unless you paddle up to them and wave your paddle at them, they will probably leave you alone.
Umm yeah, I don't think I'll be going anywhere near them. I took that photo above using the zoom lens!
We saw tons of turtles just hanging out sunning themselves as well.
I wonder if turtles are scared of alligators?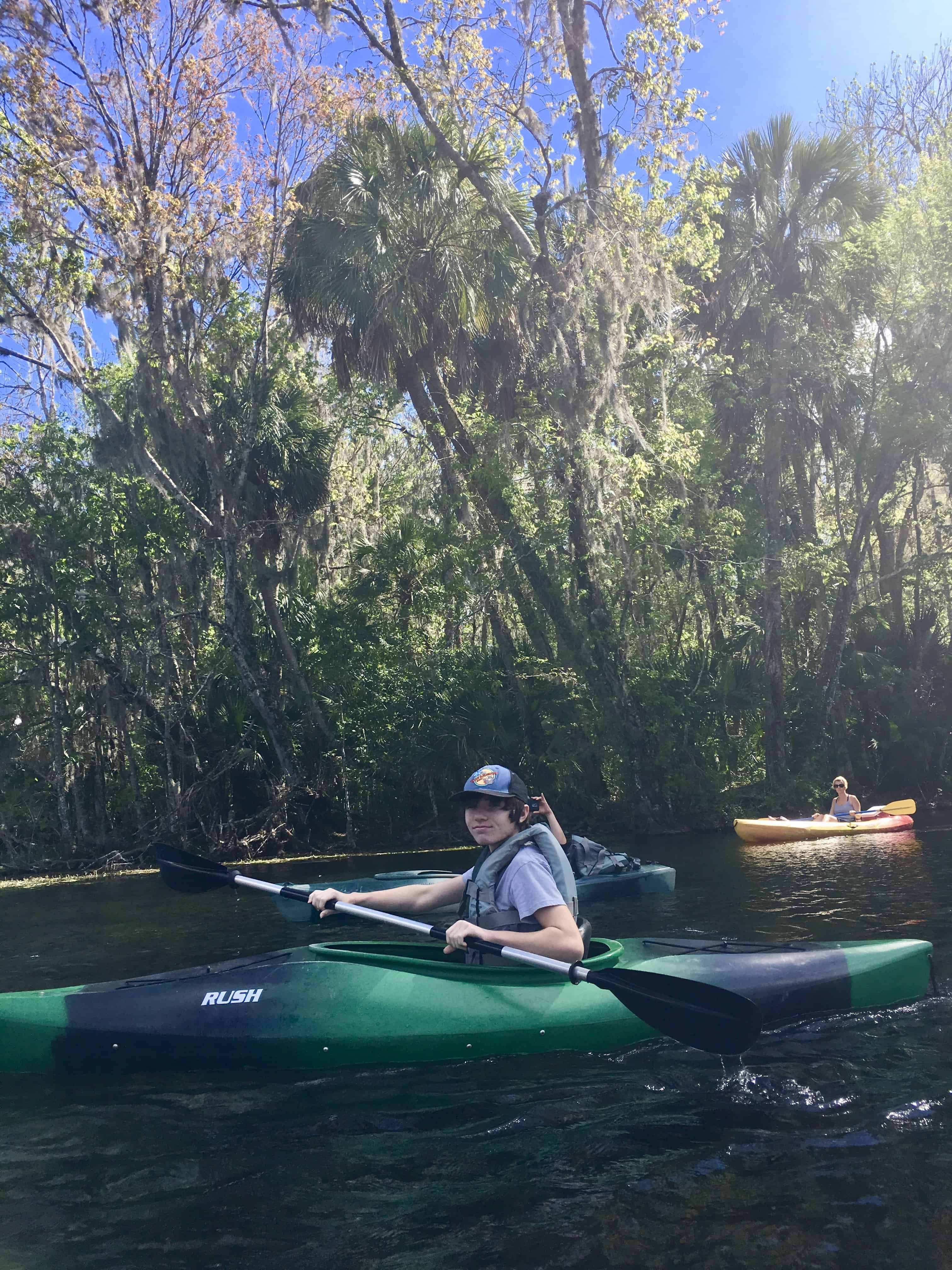 This was Gavin's first time going solo in his own kayak. Yep I was a little nervous, but he seemed to be a pro at it!
Ahhh, and here's me below taking in all of the beautiful nature… and keeping a watchful eye out for gators. 😛
One of the cool and unique things about Silver Springs is that the 1950s movie Tarzan was filmed here.
During the filming they brought in a bunch of monkeys. When they were done filming, they just left the monkeys here.
The monkeys never left. I don't blame them, it's a wildlife paradise here!
This is the only place in Florida where you can see monkeys in the wild, so cool!
If you're not adventurous enough to take a kayak out on the waters here, you can also take a glass bottom boat tour.
We did this on a separate trip, it was a lot of fun! It just amazes me how crystal clear the water is here.
There was a famous James Bond movie filmed in Silver Springs. They had placed a bunch of statues in the water for the movie.
This was our view looking through the glass bottom boat!
There are lots of Springs in Florida, but Silver Springs is the most famous. The main spring here produces about 550 million gallons of water a day, Wow!
Silver Springs is located in the middle of Florida between Gainesville and Orlando. The nearest major airport would be Orlando. It's about an hour and a half drive from Orlando.
There are campgrounds here as well as hotels in the area to stay in.
I highly recommend visiting here, it's definitely worth the trip. I cannot wait to go back!