This is a sponsored post written by me on behalf of Visit Panama City Beach. All opinions are 100% mine.
I was fortunate to have spent a whirlwind four days in Panama City Beach recently. This is such an amazing area with so much to see and do, it really needs to be on everyone's bucket list, make it yours!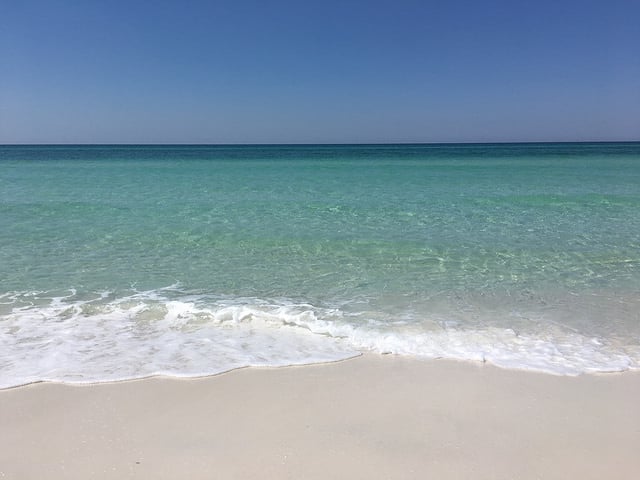 Where we stayed
We stayed at the Sheraton Bay Point Resort which just underwent a $30 million renovation and has a AAA Four Diamond rating. This was definitely one of the nicest resorts I've ever stayed in. It's situated right on St. Andrew bay with amazing views. There's something for everyone here, they have several pools, a spa, fitness center, 36 holes of Champion Golf, plenty of dining options, a private beach, bicycle rentals, water sport rentals, and a boat shuttle to Shell Island which is the most pristine area I have ever seen!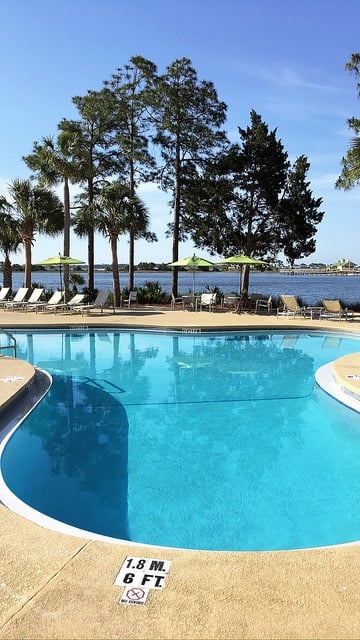 Our first day there we took the boat shuttle from the resort over to Shell Island. It's short 20 minute ride, and they offer chair and umbrella rentals which is nice because there are no amenities on the island.
Shell Island is an approximately 7-mile long undeveloped barrier island running east to west between the Gulf of Mexico and the St. Andrew Bay. Here you'll find Florida at its most natural, where graceful sand dunes, coastal scrub forest, pine hammocks, and an inland lake provide the perfect home for deer, nesting shorebirds, and all manner of coastal creatures, including ghost crabs and endangered species such as Choctawhatchee Beach Mice, piping plovers, snowy plovers, and loggerhead and green sea turtles.
You guys seriously need to go here… it was just breathtaking!
Where we ate
Panama City Beach is a total foodie heaven! Oh my gosh, we ate and ate and ate so much good food!
Best Breakfast places we ate at:
Andy's Flour Power Cafe & Bakery.I had the Veggie Frittata which was loaded with veggies and so full of flavor. On the weekends it's really cool because they have live Jazz music while you dine.
Thomas' Donuts & Snack Shop.A family-owned and beachfront donut shop that's of course famous for their donuts. But they offer other breakfast items as well as lunch. This is located in Laguna Beach which a nice quiet beach location if you're just looking to chill after eating breakfast here.
Best Lunch places we ate at:
Liza's Kitchen.This place has a really cool hippie vibe. I loved that you could turn any sandwich order into a salad instead (which is a great gluten free/low carb option). I had the Turkey BLT Salad which was so yummy!
Finns Island Style Grub.This place has a super cool surfer vibe. They had some of the best Fish Tacos I've ever had, oh and they also serve a local Kombucha which was so refreshing!
Best Dinner places we ate at:
Tides.This was one of the restaurants located at the Sheraton Bay Point Resort we stayed at. I had the Blackened Grouper with Mango Salsa, and Coconut Jasmine Rice…absolutely delicious! Plus you can't beat the view over looking the bay!
Pompano Joe's Seafood House.Located right in the heart of Pier Park which is a great location for dining and shopping.
Firefly.This restaurant has a great ambience. It's perfect for a romantic date, or just getting together with the family. They have an extensive menu that includes seafood, steak, and even sushi. I had the Whole Yellow Snapper which was perfectly seasoned and every bite literally melted right in my mouth… I'm still dreamy over this. 🙂
I should also mention, the same weekend we were visiting Panama City Beach there was a music festival going on called SandJam Fest. We were able to attend this and it was AMAZING! It was located right on the beach by the pier. The lineup of bands was totally stellar with acts like Fitz and the Tantrums, Sublime with Rome, and Incubus just to name a few.
So much to do and so little time! With 27 miles of sugar-white sand, you'll find an infinite number of ways to enjoy your time on the beach.
So go ahead – lounge under an umbrella, give paddle-boarding a try, swim, snorkel, ride a Jet Ski, play beach volleyball, run with your dog or explore the pristine beauty of Shell Island. visit the Real. FUN. Beach, families never run out of ways to "make it yours" plan your fun today!