We love St Maarten, it is the perfect Caribbean get away with so much to offer. We've been to this lovely island 3 different times via a cruise ship. There are 2 sides to this island, the French side St Martin, and the Dutch side St Maarten. We have only visited the Dutch side, so here's our take on what to see and do while you're here.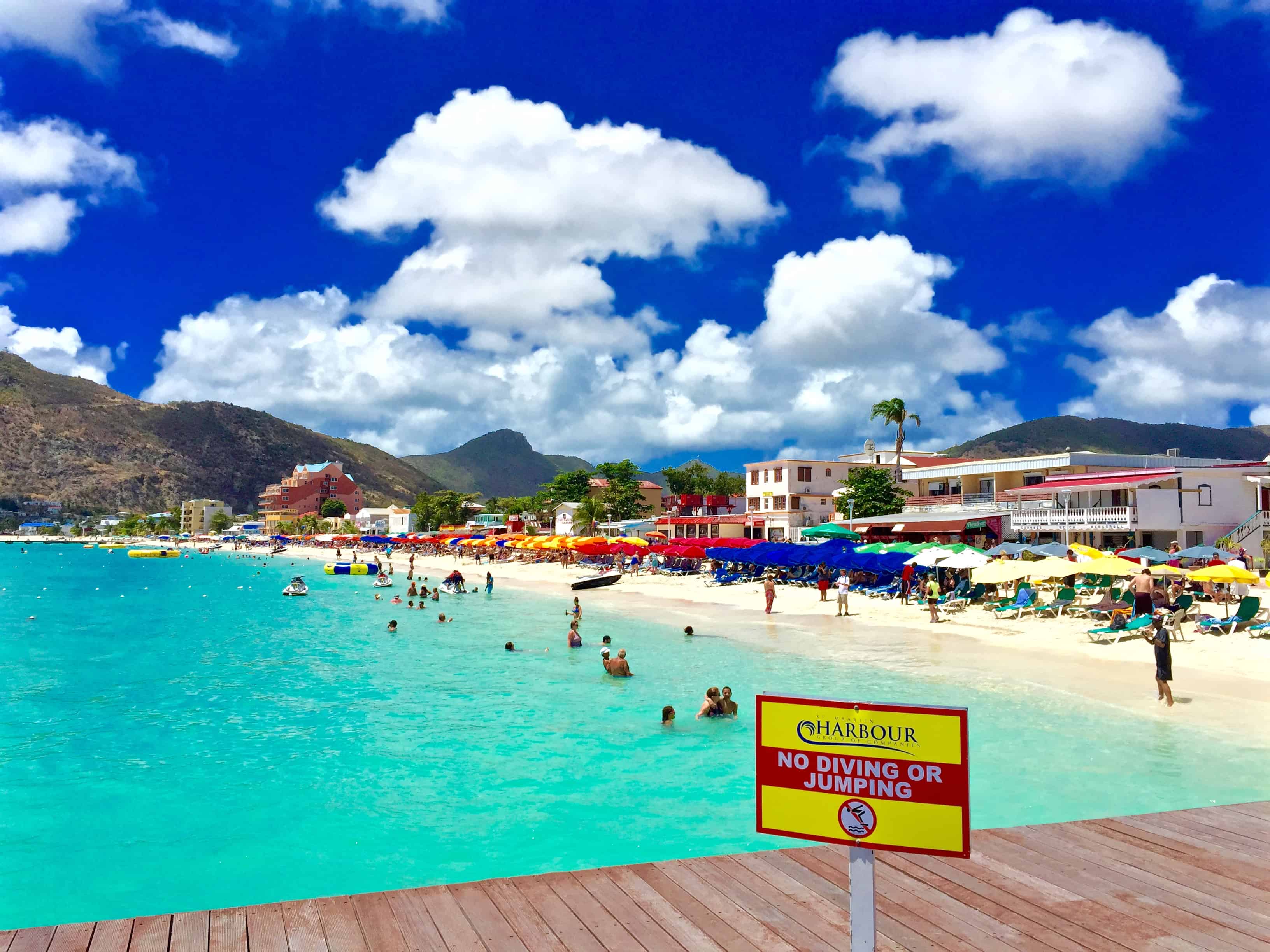 Our cruise ship docked in Philipsburg, St Maarten. It's an easy 15 minute walk to the downtown area where all of the shops and restaurants are. All of the shops and restaurants are on a really nice clean and safe boardwalk that over looks the beautiful Caribbean ocean.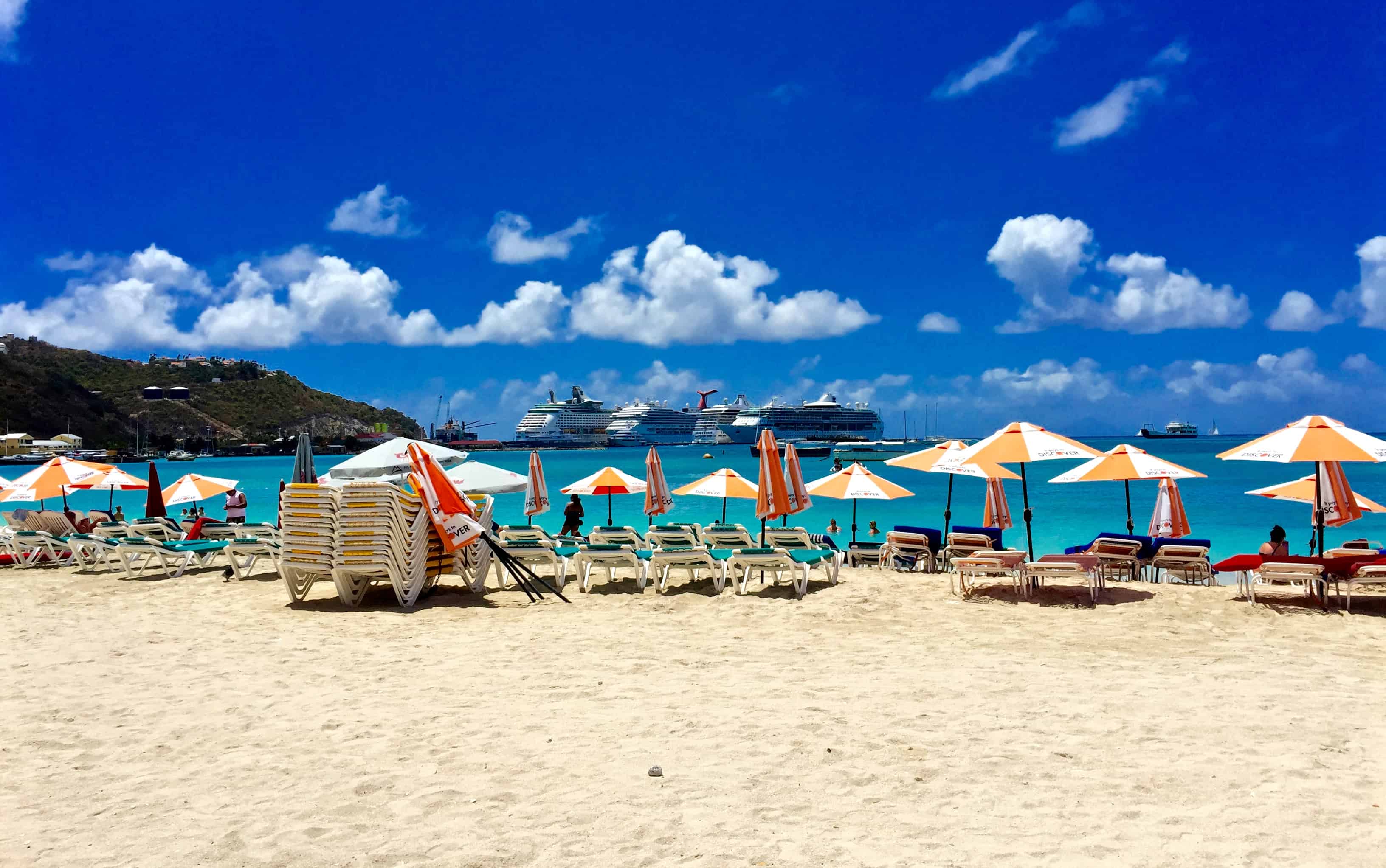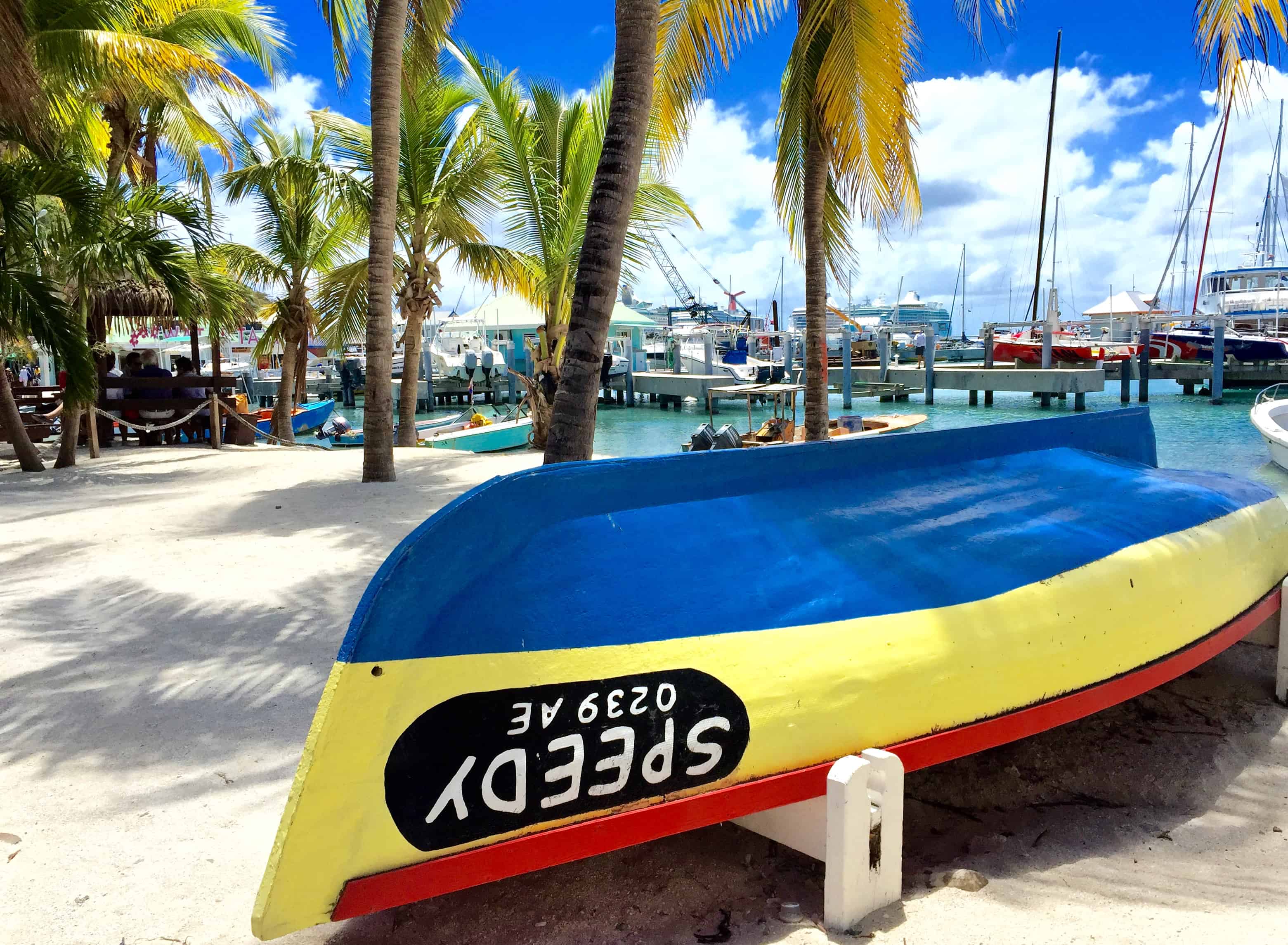 There's also a swimming beach along side the boardwalk as well where you can rent chairs/umbrellas. You can even order food and drinks from your chair on the beach from whatever restaurant you happen to be sitting near. We didn't stay at this beach though, we decided to walk around the town and do a little shopping!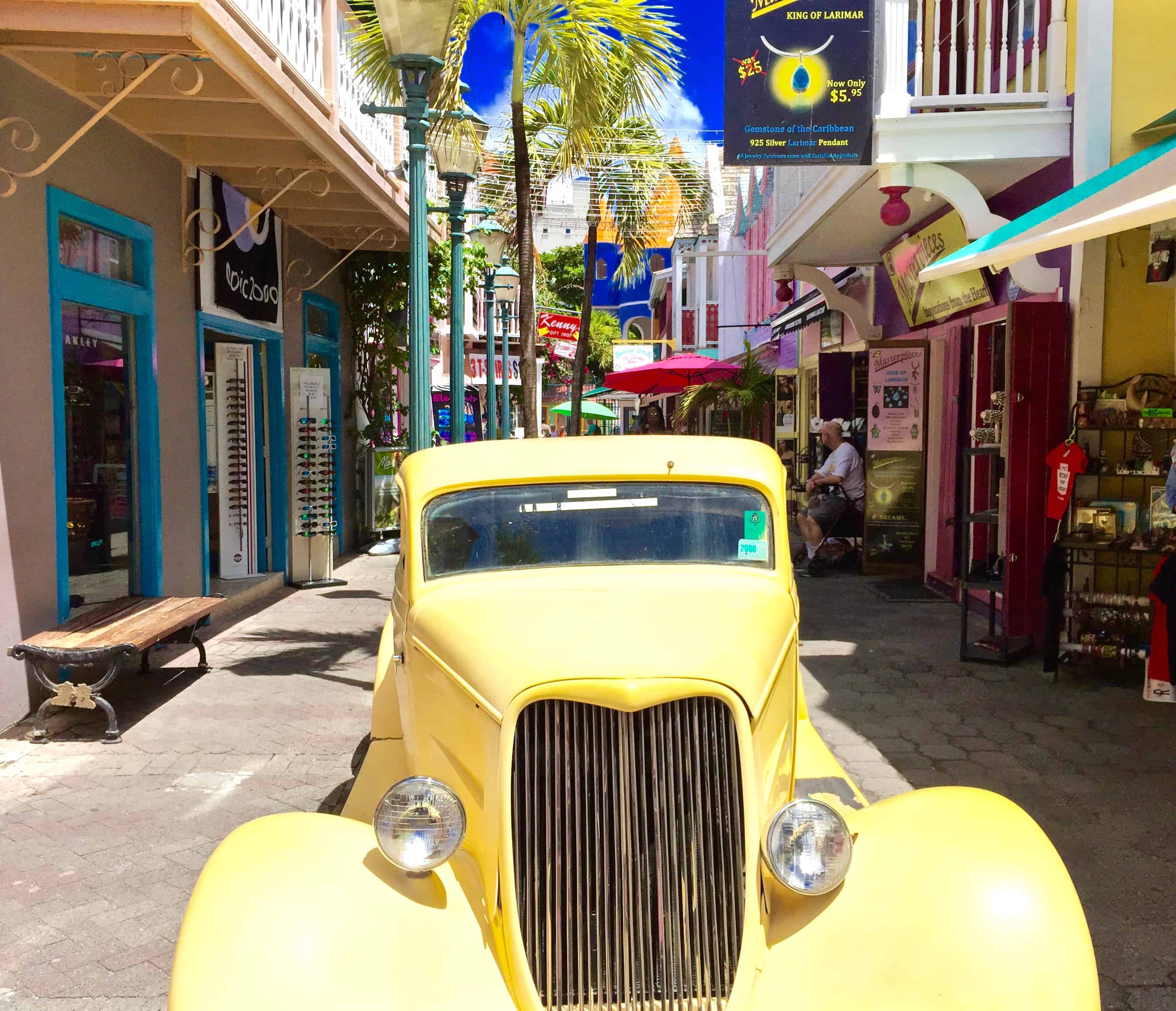 Ladies, if you love to shop this is the place for you! There are lots of nice clothing and jewelry stores here. Don't worry Fellas, there's something for you too if you don't like to shop. I recommend a little hidden place called Juggies Place which is the 'World's Smallest Bar'. You can get a Cuban Cigar and a local beer for under $3. This was kind of like a husband 'daycare' while their ladies shopped.
It's located on Nisbeth Street, the street entrance on the Boardwalk is next to Big Woods Restaurant.
Next we wandered into the Yoda Guy Movie Exhibit. It's a must for any Star Wars lovers! The owner Nick Maley is an international artist known for his part in the creation of Yoda and other creatures for Star Wars. This is a non-profit museum but donations are excepted. There are tons of rare Star Wars memorabilia here.
Since it was getting to be mid-day and we were getting hot and thirsty, we wandered over to the Guavaberry Emporium for a frozen adult beverage. Guavaberry is the legendary folk liquor of St Maarten and is the national liquor there. Trust me, this is Very refreshing on a hot Caribbean day! 🙂
Since we were on a back to back cruise, we were able to stop in St Maarten twice on our last cruise. So since we had already been to downtown, we decided to check out a nearby beach called Little Bay Beach. It's a small quiet beach just on the other side of Big Bay Beach (where the cruise ships dock). So if you want to get away from the hustle and bustle of downtown and take a little Siesta, then this is the place for you! 🙂
The Taxi fare from the cruise port to Little Bay Beach is $5 per person each way. Little Bay Beach is great for kids and families, there's no 'party vibe' here. If you're into snorkeling, there is a great spot for that too here and you can bring your own gear or rent it.
There's a few resorts along the beach here, so you have to pay to rent chairs and umbrellas (unless you're staying at the resort). The cost isn't that much, between $10-20 for 2 chairs and an umbrella. Splurge extra for that umbrella, you will need it! The sun is super intense in the Caribbean.
There's a few restaurants here as well. We ate at a place called Gizmos. I highly recommend it, great local food and drinks. A Carib beer is around $4.25. We also were brave and tried the Bitterballen, which is a local Dutch meat based snack. It was really tasty!
There was also this little guy who was dining on the chair next to us! I love Parrots, they are so cool!
Ok St Maarten, until next time – Chow!