The British Virgin Islands are my favorite among all of the Virgin Islands. On our recent cruise we docked in Road Town, on the small island of Tortolla. Currently only 1 ship can dock here and the day we came here was actually the first time any ship could dock (normally the ships would have to anchor out and passengers would have to take a tender boat in). It was really cool, they had a red carpet rolled out onto the dock for us and everything!

I loved the small town of Road Town, it's very quaint and still a sort of 'un-touched' feel with the locals.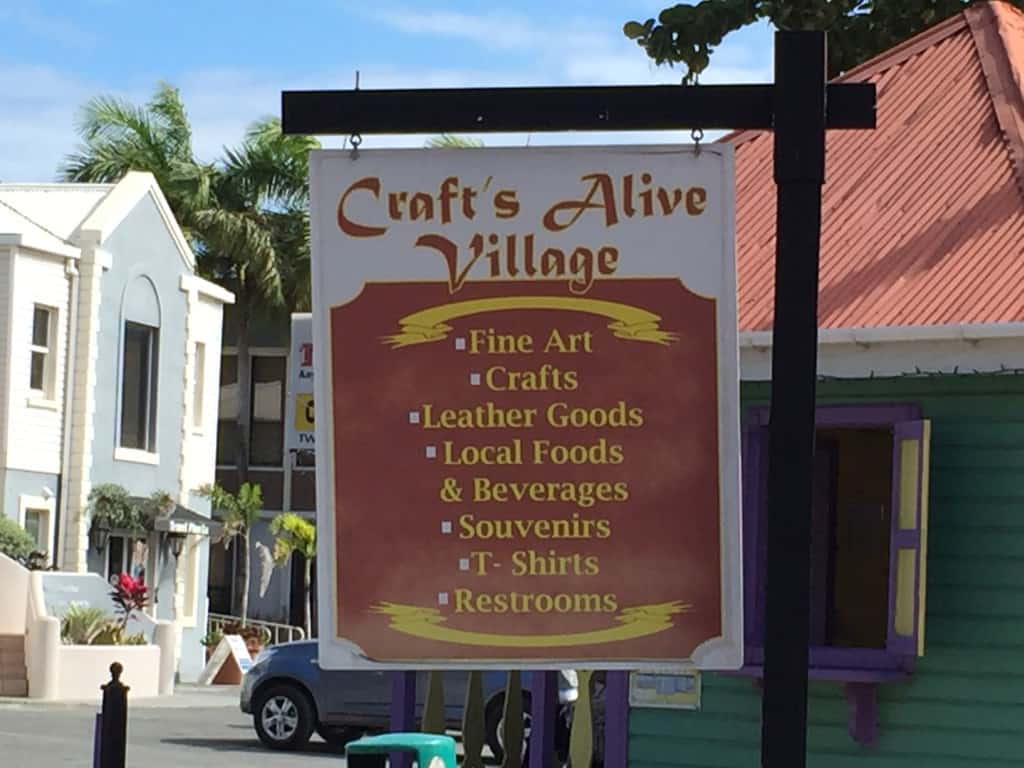 In other words, they are very friendly and don't try to hassle you to buy stuff like some of the other Caribbean islands that are built up more with tourism. Honestly, I hope it stays this way.
When we were here the cruise port was under a big construction project. They were building a terminal and some other things here. It'll be interesting to come back here in a year or two to see how it's changed.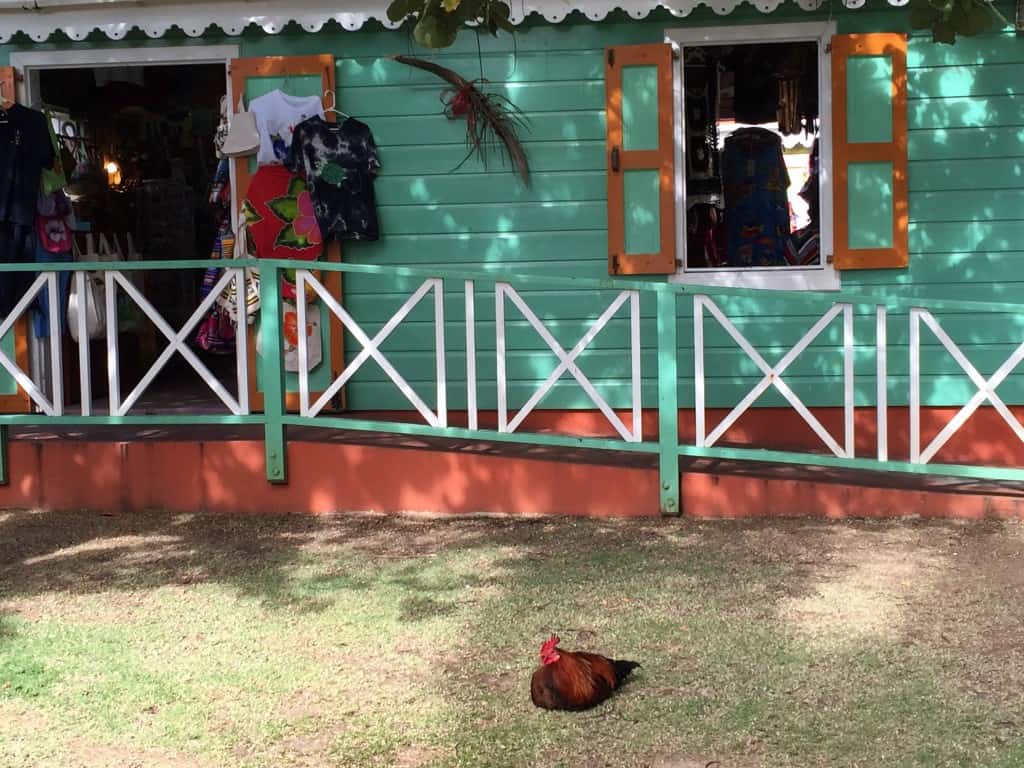 We booked an excursion through the cruise ship to visit Virgin Gorda and The Baths. This was about a 30 minute ferry boat ride over to Virgin Gorda. Then another 20 minute ride by open air bus to The Baths.
The Baths is a beach area on Virgin Gorda in the British Virgin Islands. It has massive granite boulders, some as large as 40 feet in diameter, along side white sand beaches and it sort of creates these secret rock pools. Geologists believe that these strange rock formations were formed by volcanos.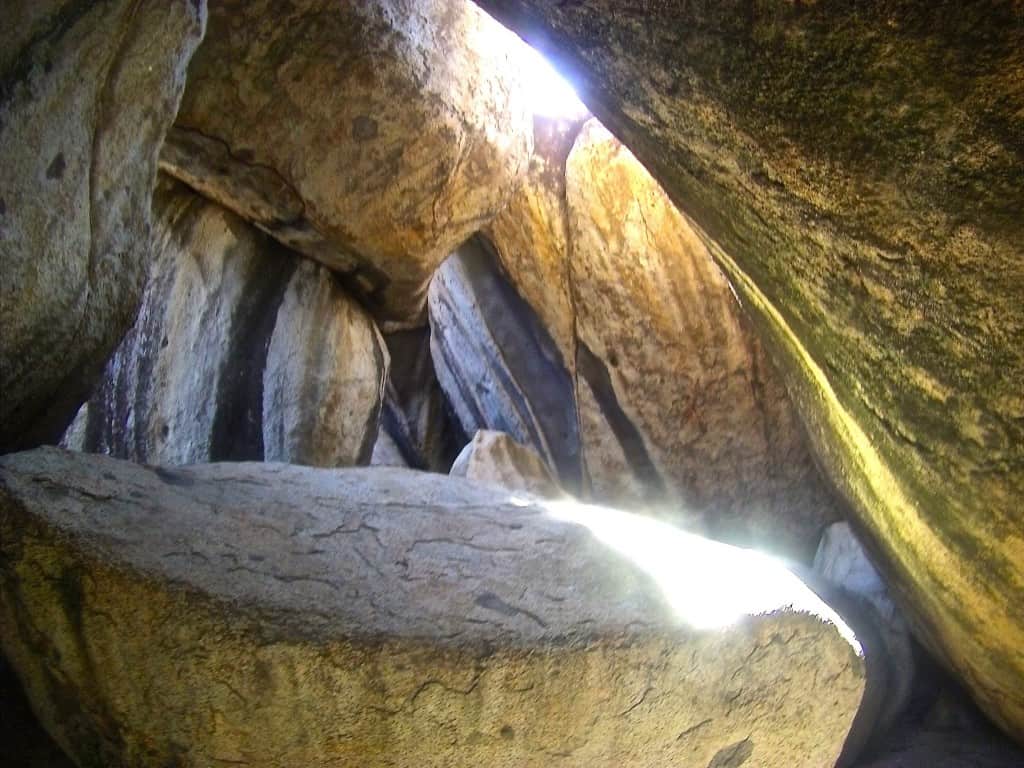 The Baths is definitely in the TOP TEN of the worlds best beaches. If you ever get a chance to come here, DO IT!
Side Note: There is not much for shade (palm trees, etc), so bring sunscreen and re-apply every hour. The sun is super intense here!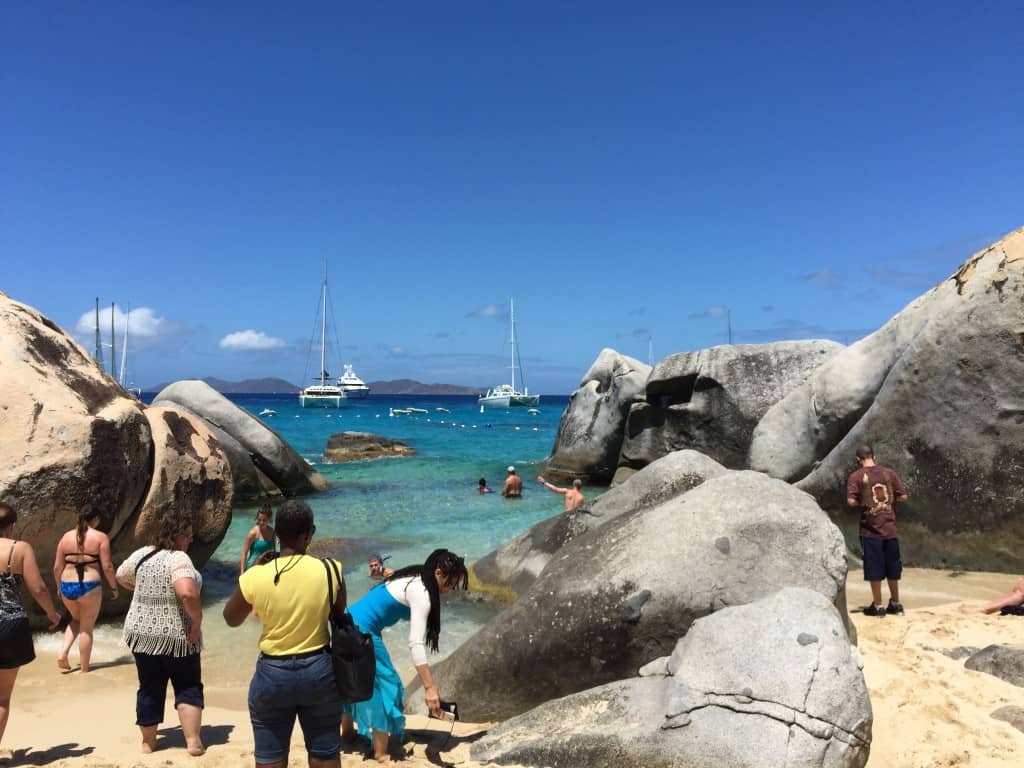 With that being said, there is a bit of a hike down a semi rocky trail to get here. The first trail takes you to a beach area called Spring Bay. There is a beach bar here and decent restrooms. There are also lockers to store your belongings. I recommend getting a locker to put your things if you plan on exploring The Baths. The water pools in The Baths can sometimes reach waste height, so leave your cell phone and wallet in the locker! You won't need them anyway, because once you make it through to the other side of The Baths, it's Devil's Bay. Devil's Bay is an un-touched beach with NO beach bars and no bathrooms to spoil it with. It's perfect. But make sure you bring a water proof camera with you! 🙂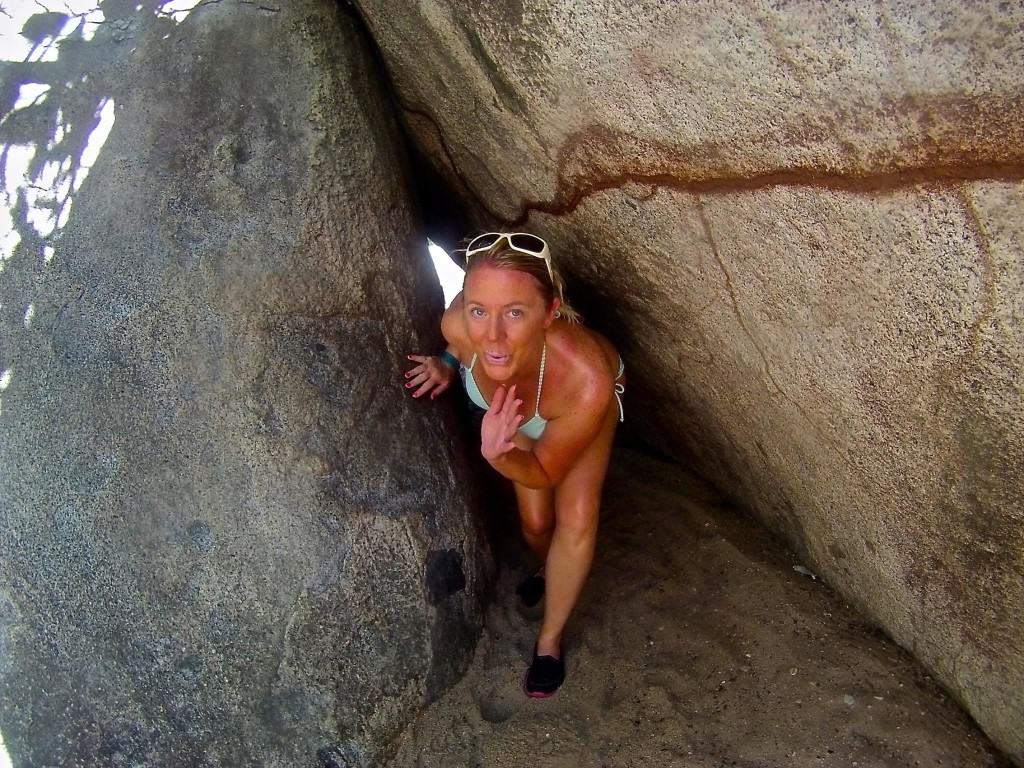 It's a little confusing at first trying to find your way around in the rock pools in The Baths and to try and figure out how to get to Devil's Bay. There's great photo opportunities in the caves here, but be patient, as everyone else there wants their photo op too.
To get to Devil's Bay, follow the rope guided hand rail up the rocks, it's little confusing because there's not a lot of signs guiding you. Which for me makes it all the more fun to explore!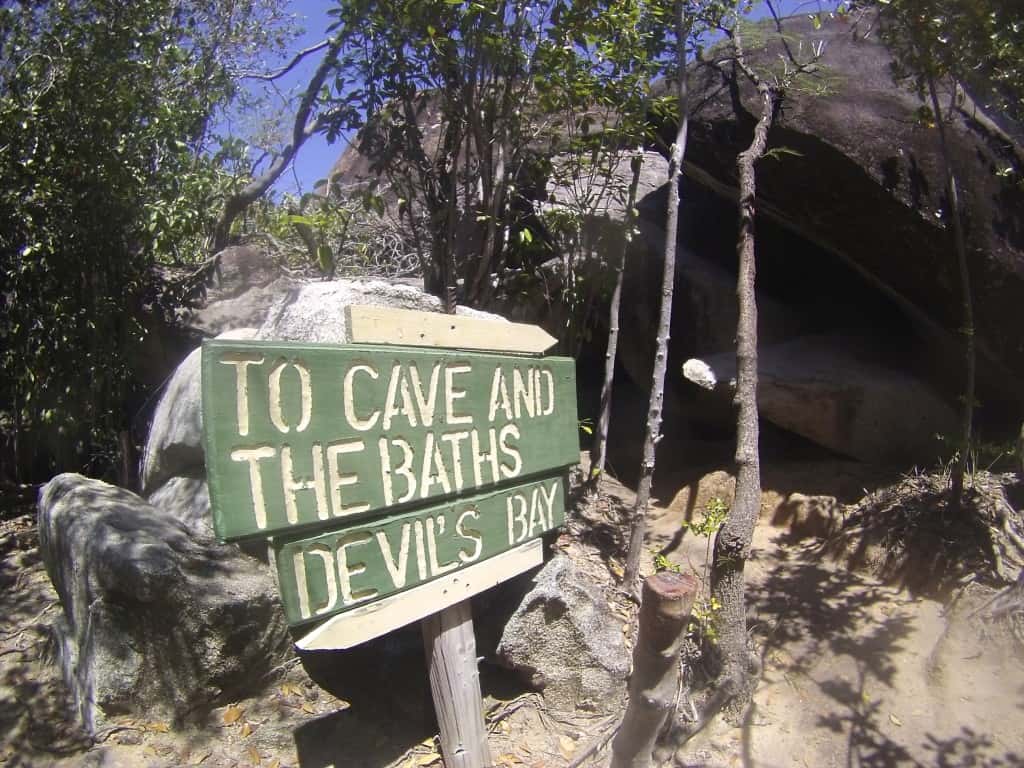 You must be somewhat physically fit, it's not super intensive though. Some tight little nooks and crannies, and slippery rocks, so wear water shoes!
Once you reach Devils Bay…WOW…stunning beach. No beach bars here (thank goodness). Totally pristine beach and water. No words can describe the beauty here, honestly you just need to see for yourself.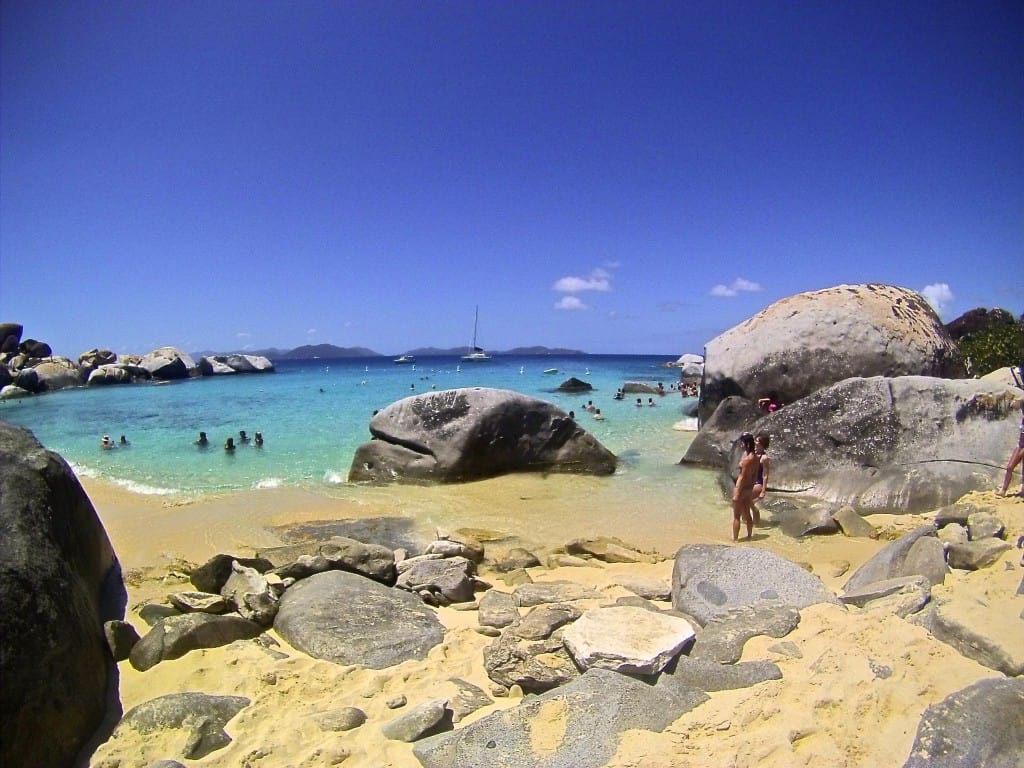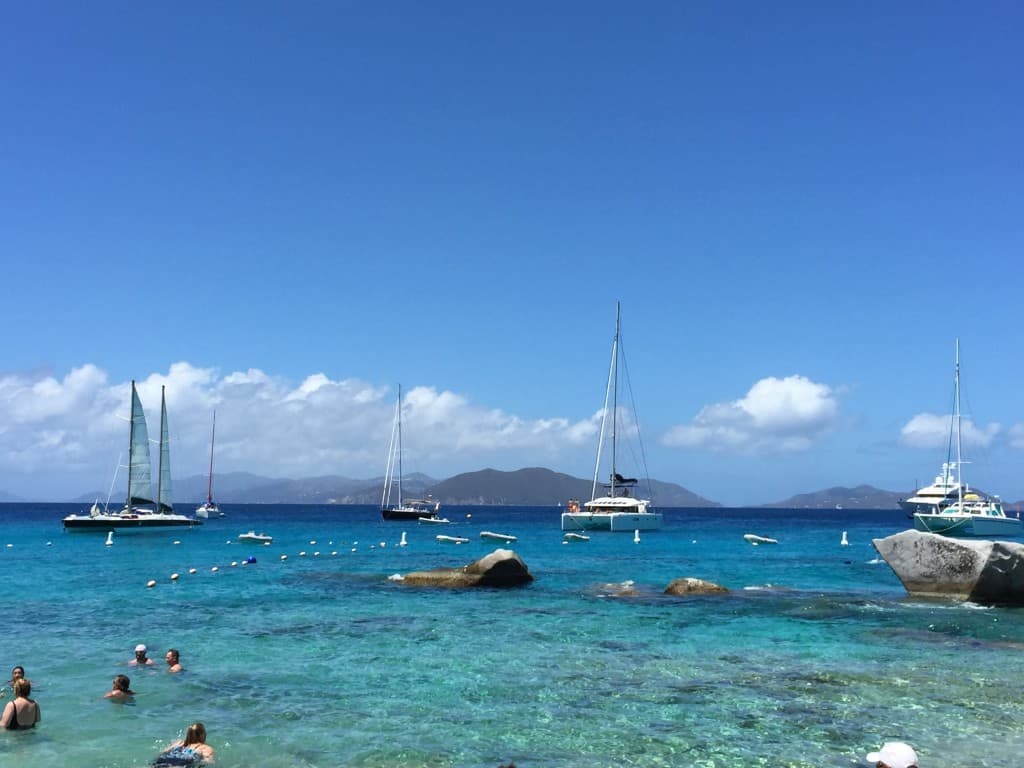 After Devils Bay, you can take a different trail back to the parking lot, a bit of a hike, but quicker than going back through The Baths. It's about a 15 minute hike back. There is a restaurant/bar with a pool where you can relax back near the parking lot. We however left our stuff in the lockers at Spring Bay, so we had to hike back down the trail we originally started from to get our stuff, then hike back up to catch the tour bus back to the ferry. Totally worth every step we took!