It's Mofongo Madness here in Old San Juan! Here's what every Foodie needs to know before traveling to Old San Juan, Puerto Rico…
Ok Foodies, here we go with my very first Travel/Food post! I'm SUPER excited to roll this out!
Ahhh Old San Juan, Puerto Rico…I fell in love with you! The food, the culture, the music.
I love the cultural mix in Old San Juan, it's a mix of people speaking English or Spanish and everyone seems to get along. Everyone is very friendly.
It's also one of the major cruise ports in the Caribbean. So I was fortunate enough to visit Old San Juan 3 times this year while cruising. I have not been able to venture into the 'new' San Juan (the big city), so I can't speak for that.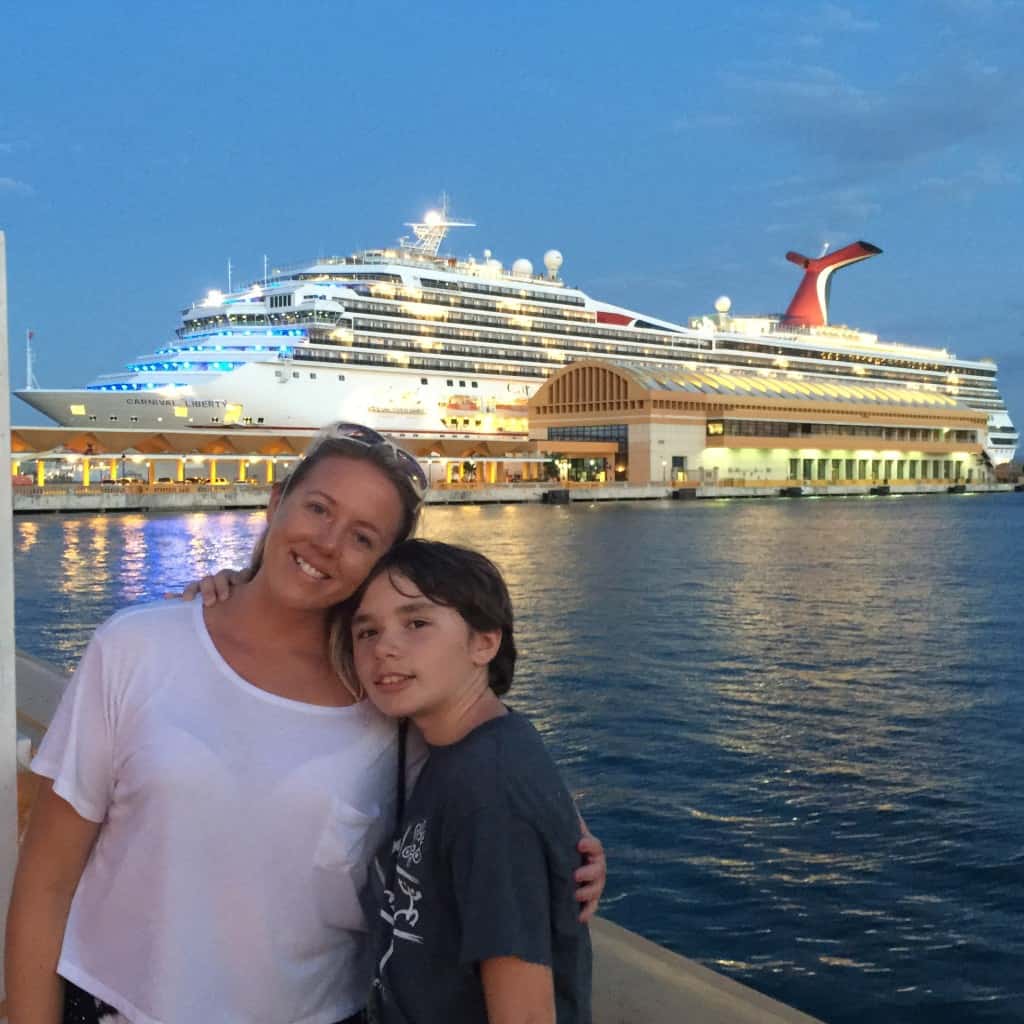 The cruise ships dock right in Old San Juan, with easy access to everything and is within walking distance to many historical sights, restaurants, and shops. The city of Old San Juan is about an 8 by 10 block radius.
So you can walk around it in a day…however there is so much to explore that it will take longer then a day to actually SEE everything. We were here 3 full days and realize there is still much more to see.
The streets are hilly and made of mostly cobblestone, so if you have trouble with this, then maybe taking the trolley is for you instead. There is a free trolley service (if there's room). We were lucky to quick hop on and hop off with no problems, but it can get busy. Especially when it stops near the old Forts.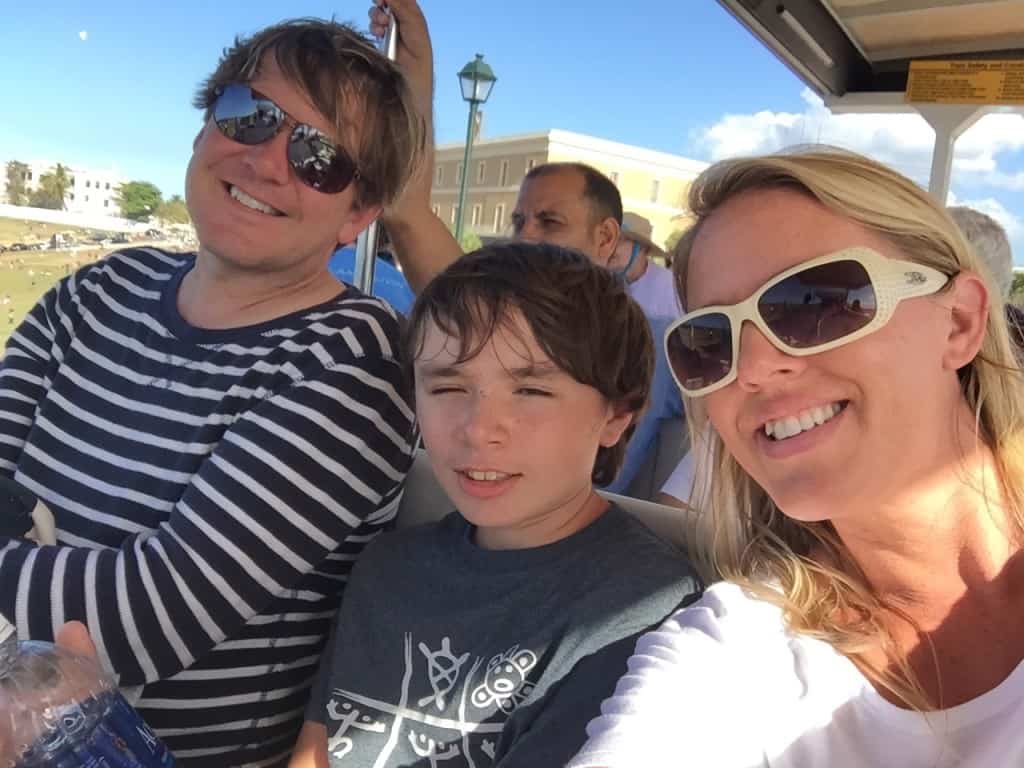 When I first stepped off the cruise ship and entered Old San Juan for the first time, I instantly felt like I had been here before…kind of like a deja vu feeling. I had goosebumps, but in a good way, perhaps I was here in another lifetime.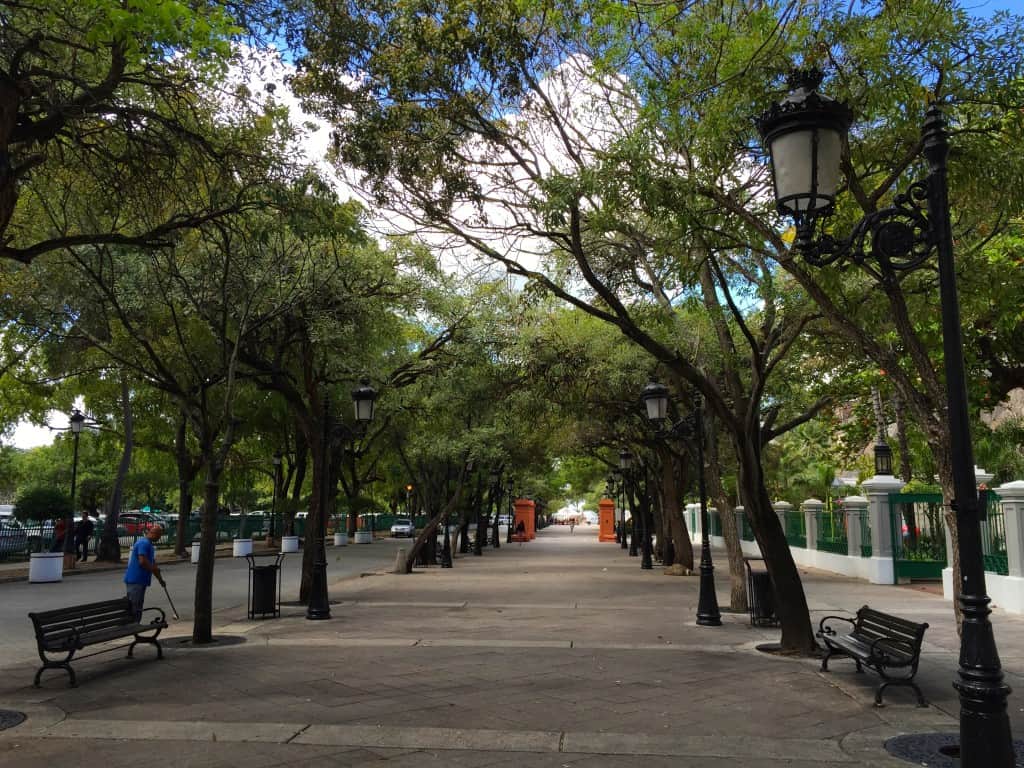 The first day we came here we started our own walking tour of the city down the Paseo de la Princesa promenade (pictured above). This starts just left of the dock in the cruise port. It was completely empty and serene the first time we were here. The next 2 times we came it was filled with live music and vendors. (pictured below)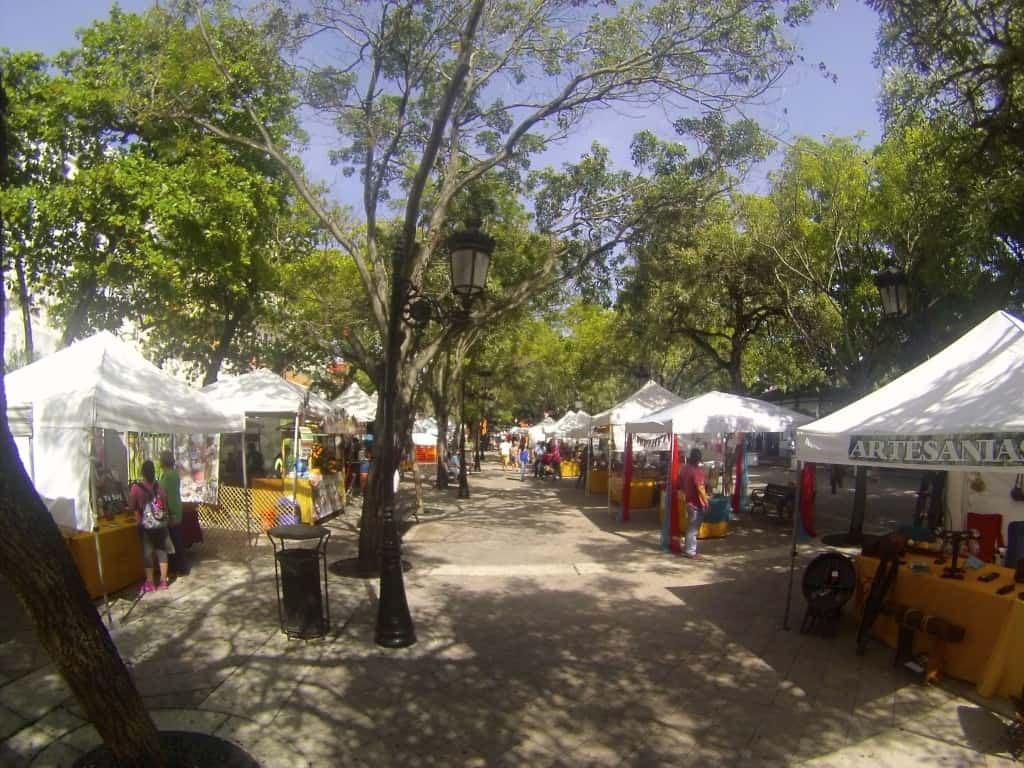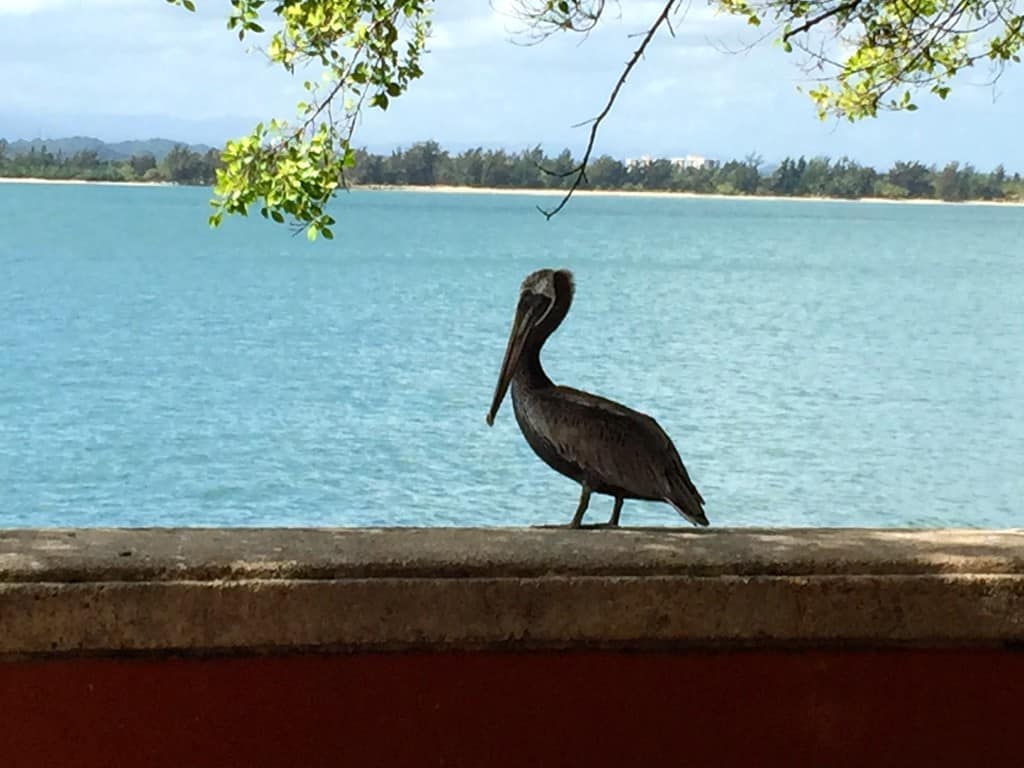 At the end of the promenade is the Raices Fountain (which is said to be one of the most romantic places in Old San Juan). The statue below symbolizes the islands cultural roots.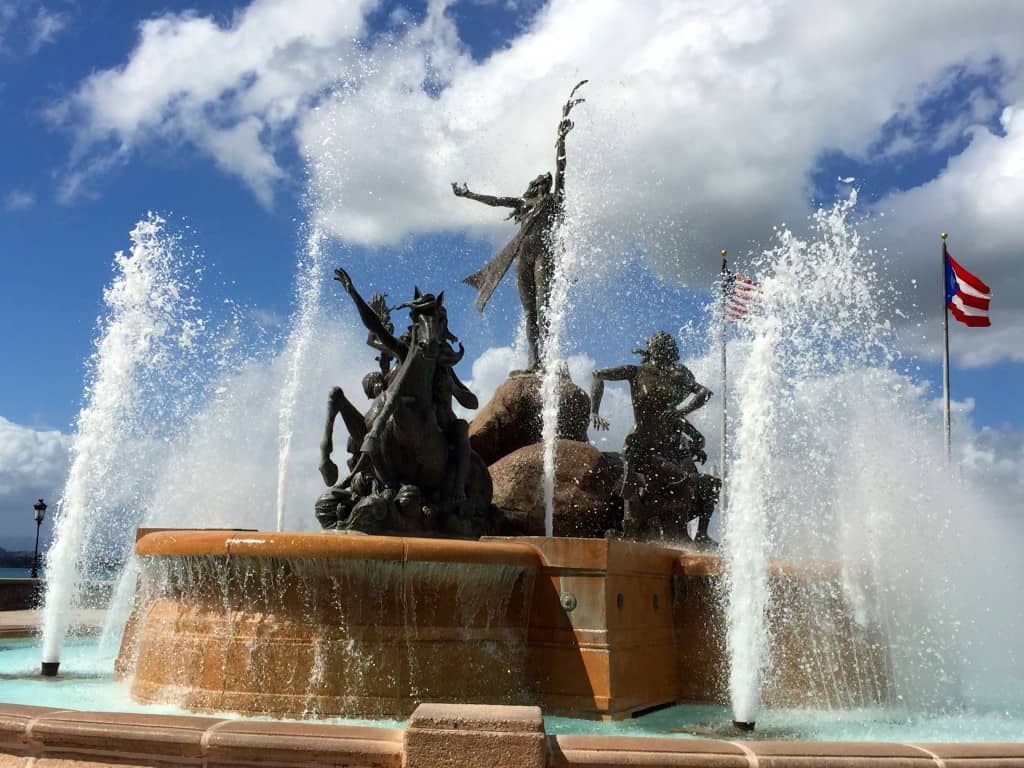 There are so many amazing statues everywhere throughout the city of Old San Juan.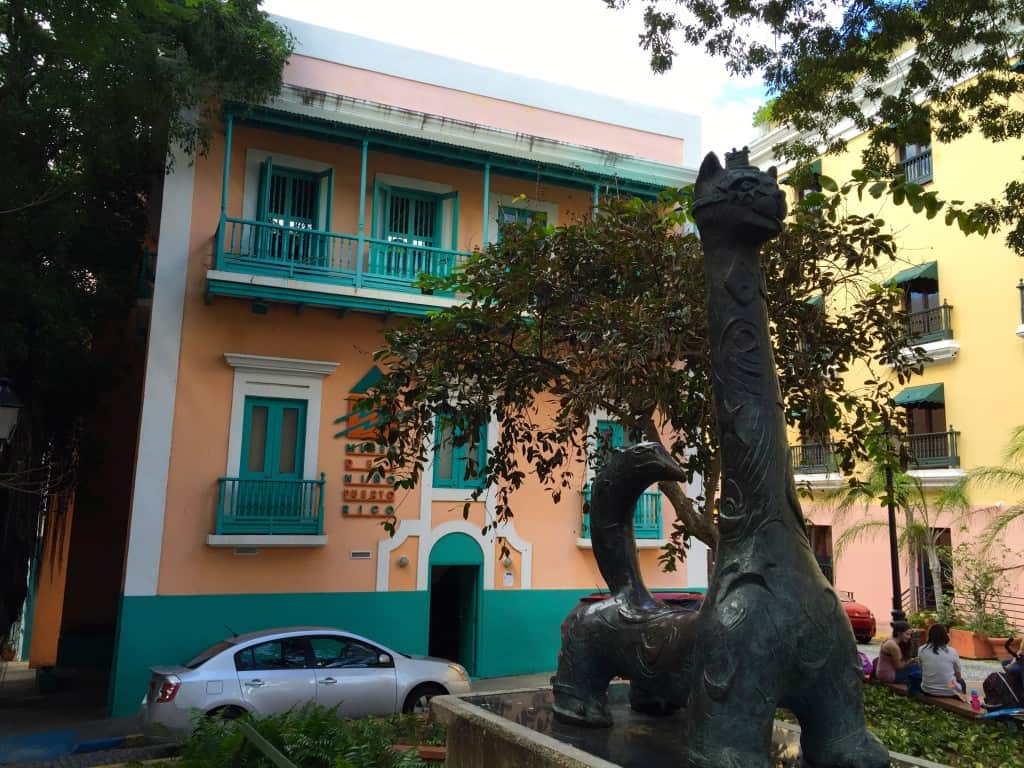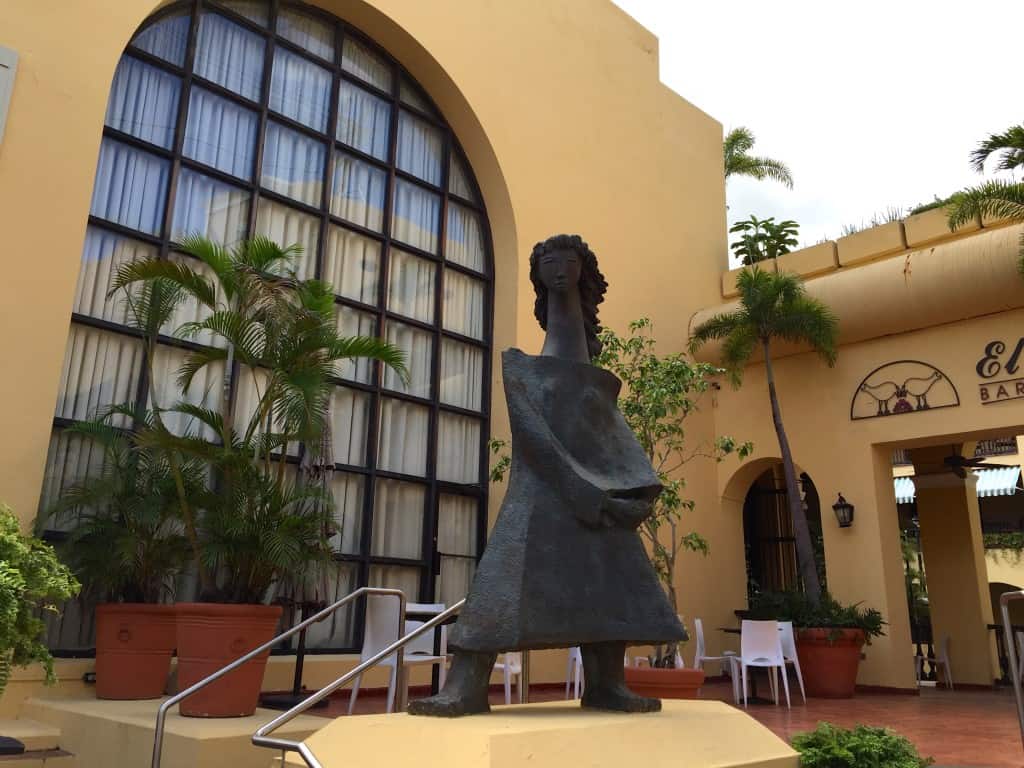 Old San Juan was built with a wall surrounding the entire city.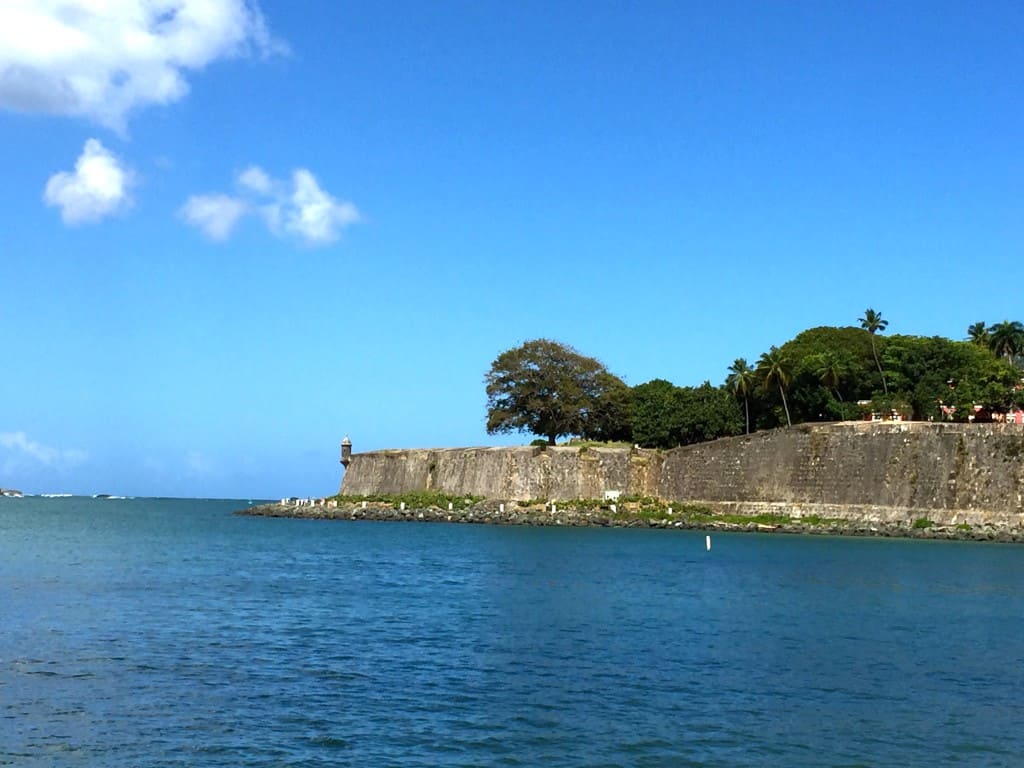 Founded in 1509, Old San Juan became a walled city protected by multiple forts. It guarded an important entrance into the Spanish Main, and withstood multiple attacks by the British and Dutch. Due to its military significance, the government kept the growing population within the city walls until 1897.
As we continued down the Paseo we entered the gate to the city.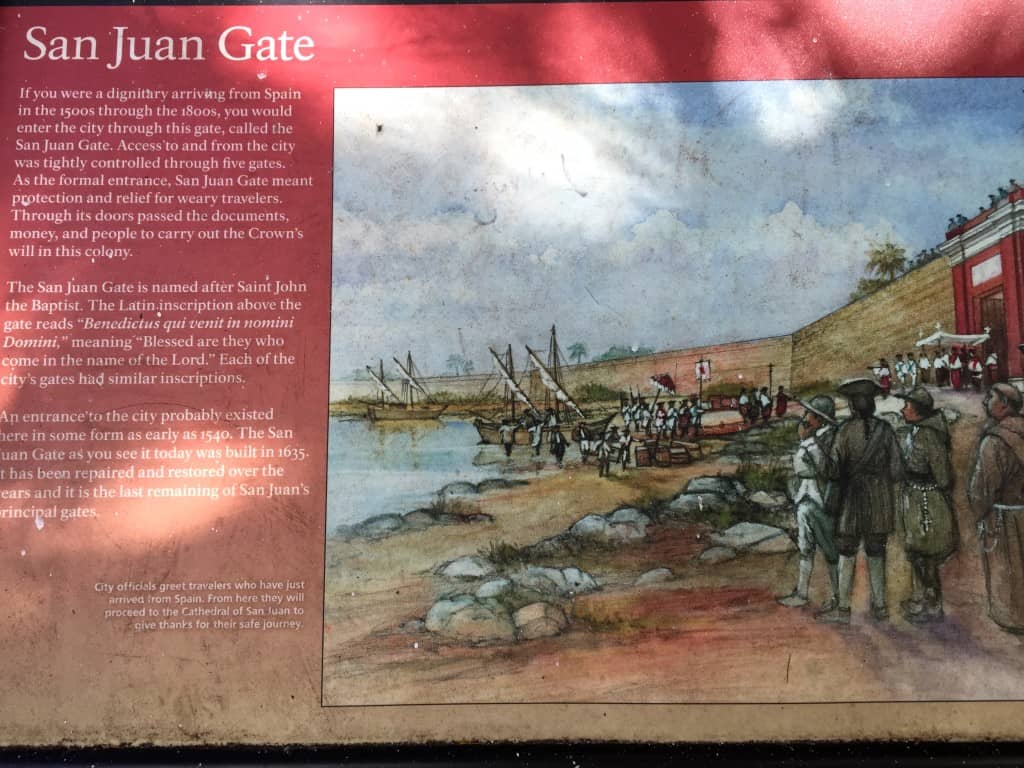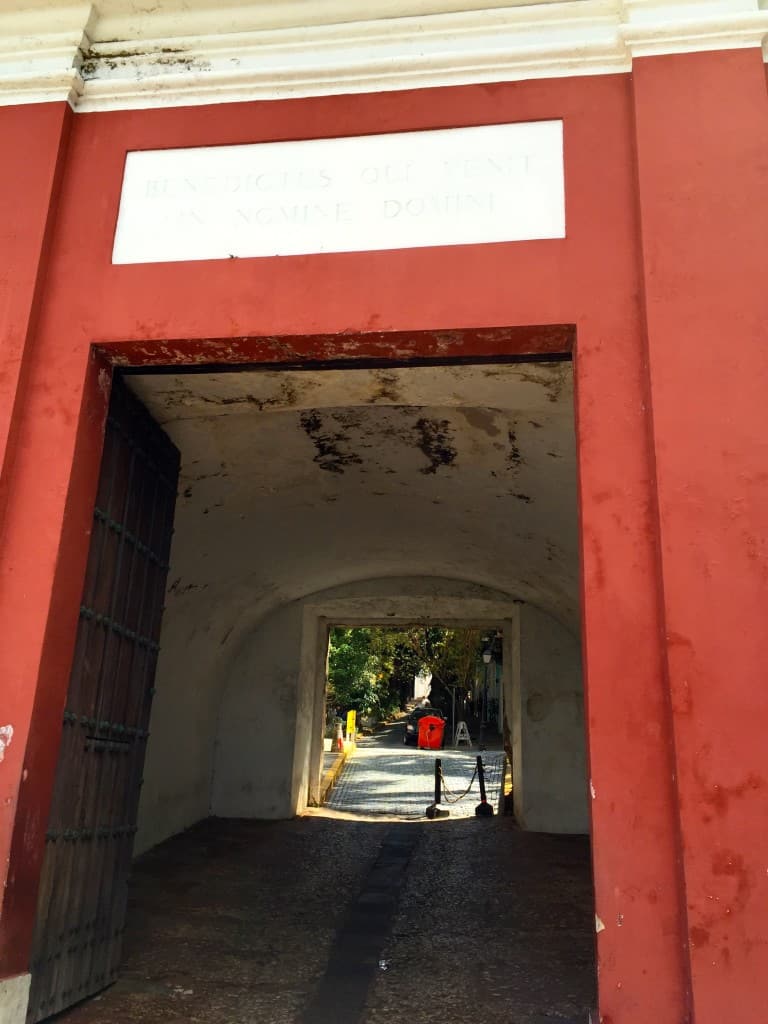 Pictured above is entering through the gate from the paseo. Pictured below is the gate from the other side after we walked through.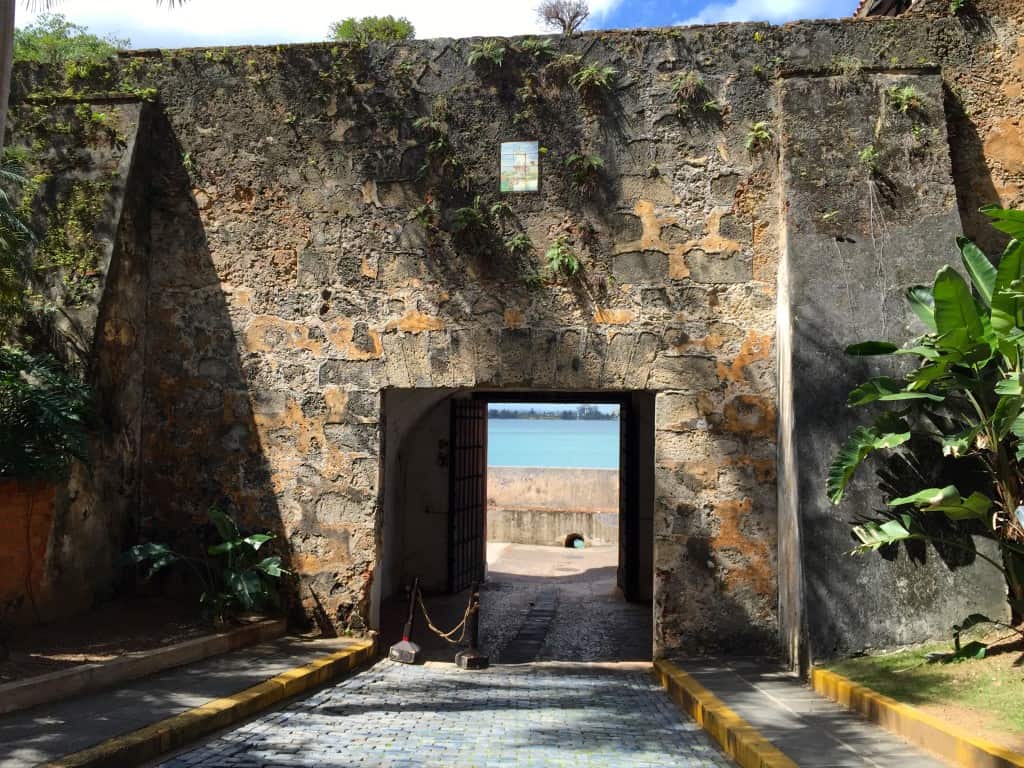 This is the only remaining city gate. It was one of six original massive wooden doors that, centuries ago, were closed at sundown to protect the residents.
Old San Juan is such an amazing city with so much history, and has a unique vibe about it. You can be walking around in midday on a Sunday and hear vibrant music everywhere throughout the streets.
There could be a man on a corner playing a Spanish sort of love song on his accordion. Or there could be live bands with some of its members playing the congas to a fast latin beat, and people salsa dancing to it in nearby open air cafes.
Whatever it is, you can feel the vibe, the energy, the people who are so proud of their heritage. And the people there, LOVE to dance! I love watching them dance, I love salsa music. In fact learning how to salsa dance is high up on my bucket list. However I may have my work cut out for me…because you see, I dance like Elaine from Seinfeld (have you ever seen that episode? if not then you must youtube it and then you will laugh and laugh picturing me dancing like this.)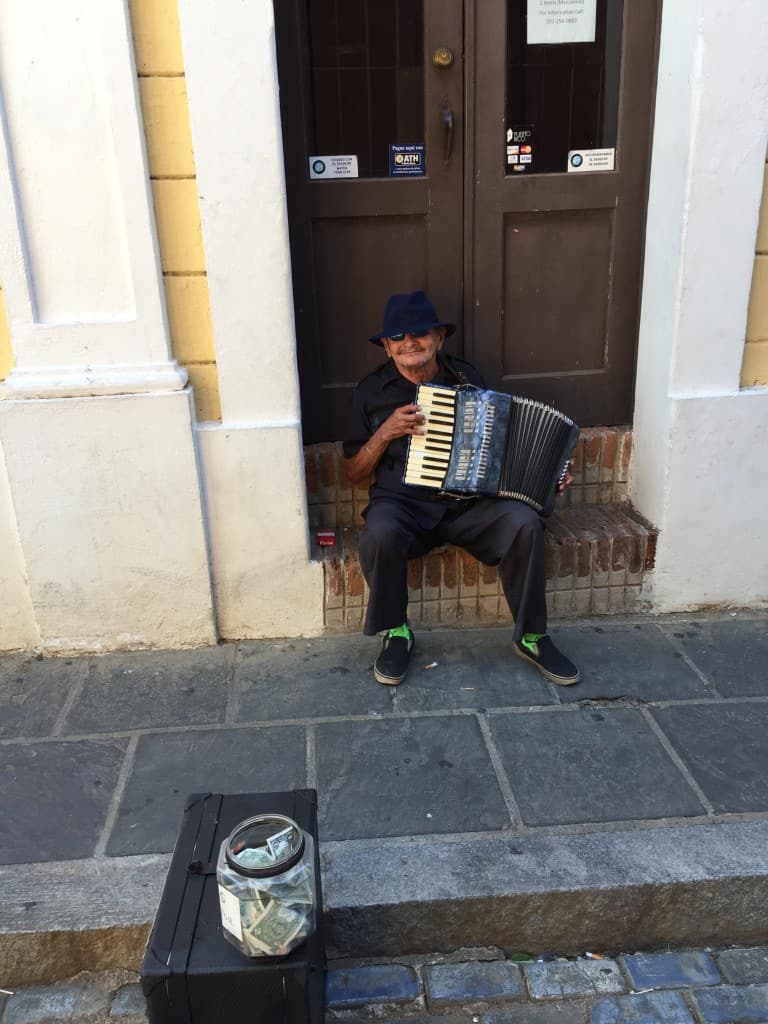 The man playing the accordion was sitting here next to the Cristo Chapel each time we were here. I'm told he comes here everyday to play his accordion for anyone who wants to stop and listen.
Continuing on our walk we came across the Capilla del Santo Cristo de la Salud otherwise known as Cristo Chapel, pictured below.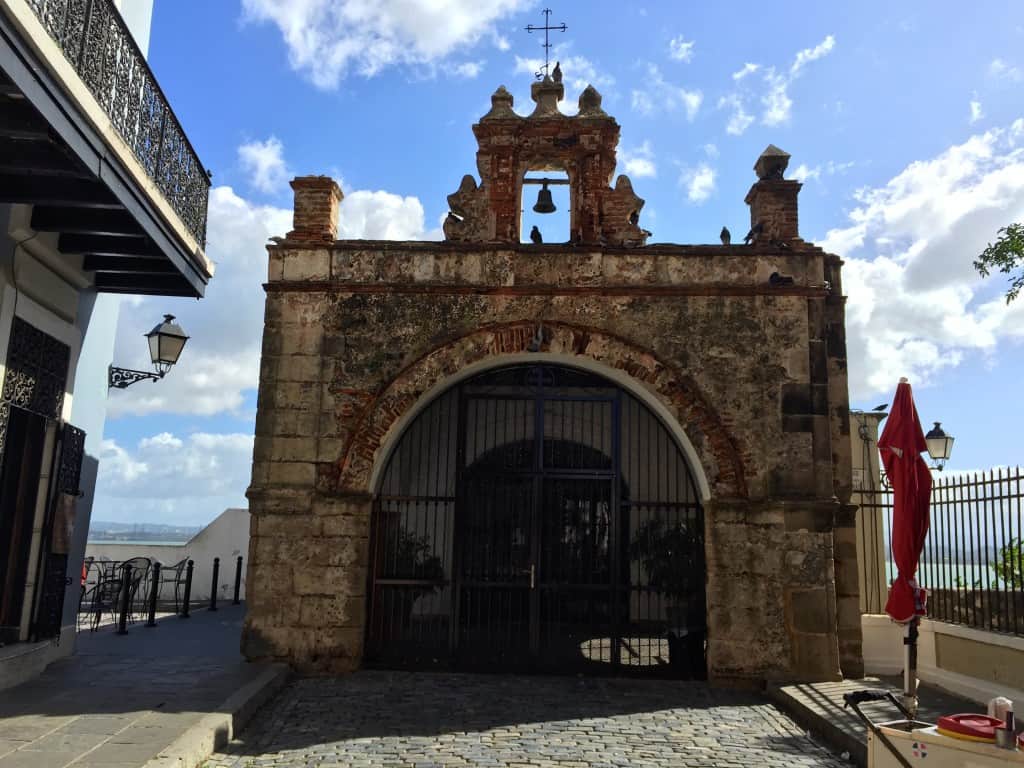 This attraction often gets missed by tourists. It sits at the south end of Cristo street atop the ancient wall that surrounds the city. Definitely a must see if you come here.
Next to Cristo Chapel sits el Parque de las Palomas or 'pigeon park' where families bring their children to feed the birds and enjoy the magnificent view of the bay.
If you have any fear of birds, do not come here. There were pigeons everywhere flying all around our heads and bodies. We didn't stick around to feed them. 😛
Definitely a cool park to check out though.
Ok, so not only is the culture and music amazing everywhere here, but HEY there's also amazing great food here too! OK FOODIES…lets get into this!
The local dish is Mofongo. You can have this served many different ways, with chicken, seafood, pork, beef, or just plain. Basically a Mofongo is a fried green Plantain dish. And it is soooo yummy! Basically a green Plantain has a similar taste and texture to potatoes when cooked, but yet have a unique flavor of their own. I really need to learn how to make this! 🙂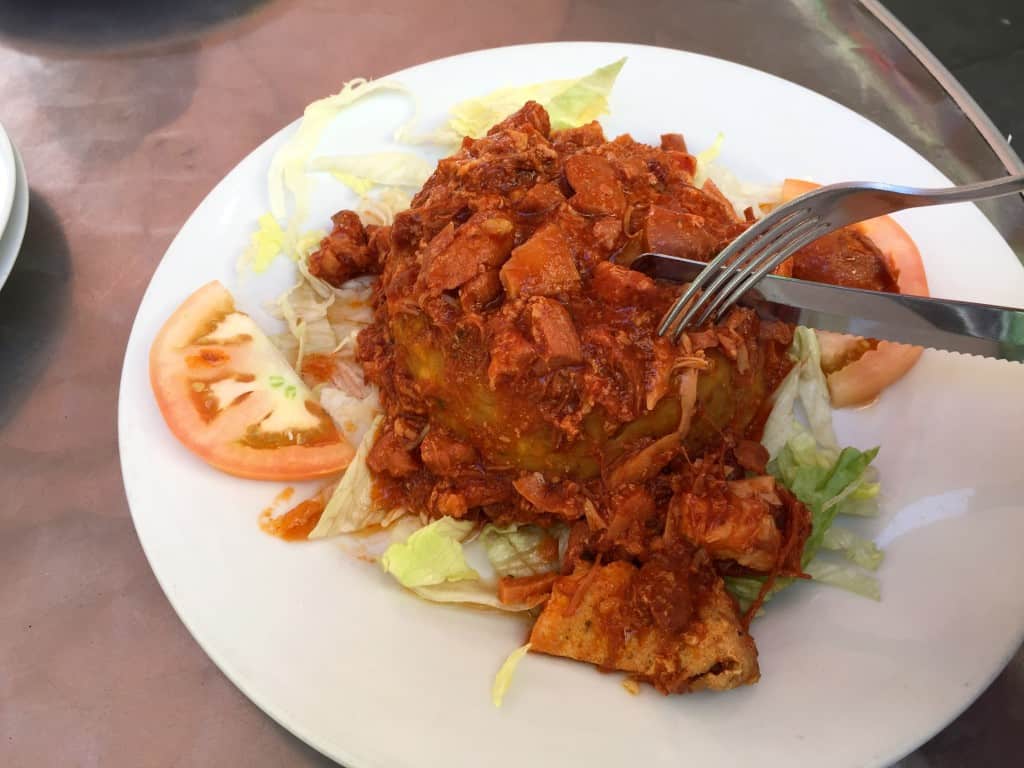 I've tried Mofongo 3 different ways now. The picture above was Mofongo with chicken in a red sauce at Genesis Cafe. This one has to be my fav so far! Note: this is definately a dish to share, the portions are large and they usually come with a side dish of red beans and rice. You will not leave hungry!
The picture below was Mofongo with chicken in a white sauce. This was from one of my favorite restaurants called Hecho en Casa (which means Home-Made). The food here is spectacular!
They make sure to tell you everything is home-made before you order, in other words don't be in a hurry to get your food. Great home-made food takes time, and this place makes it well worth the wait. 🙂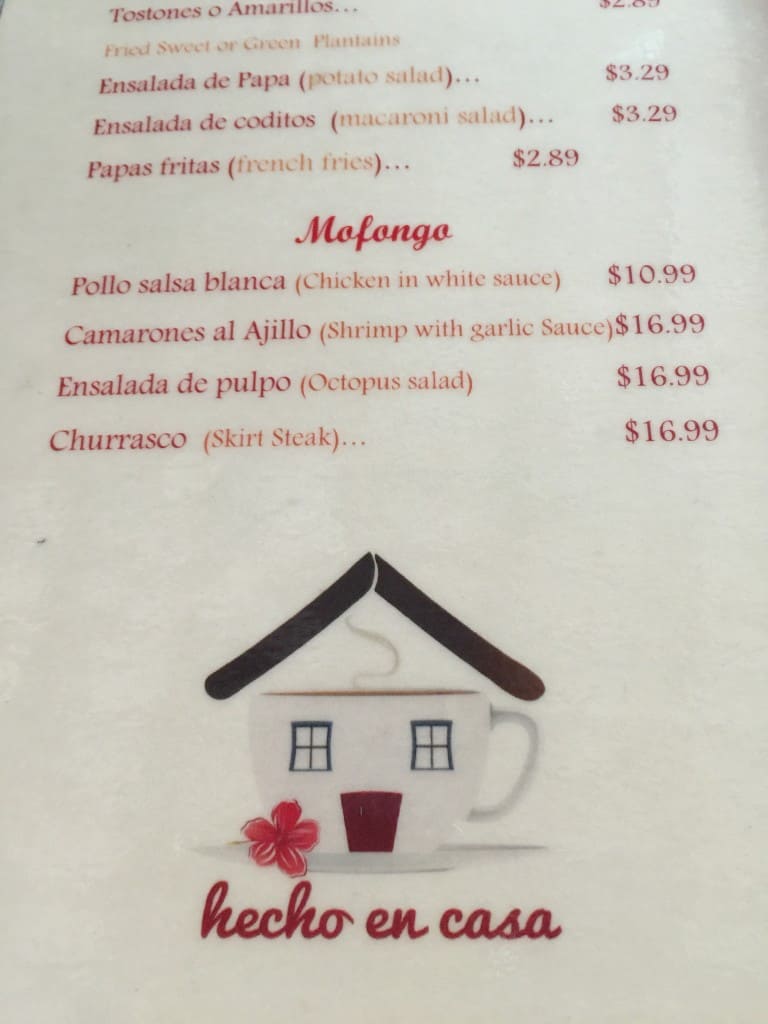 (There's also free wifi, so we were able to work online before our food came).
I also tried Mofongo plain, that's good too but a little bland, kind of reminds me of stuffing. You definitely need a sauce of some sort over it.
So after eating our way through the city, we decided to check out the Forts in Old San Juan.
There are 2 Forts in Old San Juan; Castillo San Felipe del Morro and Castillo San Cristobal. The price is only $5 per person (children under 15 are free) and you get a 7 day pass to visit both forts, Wowza! Nothing is that cheap in the States!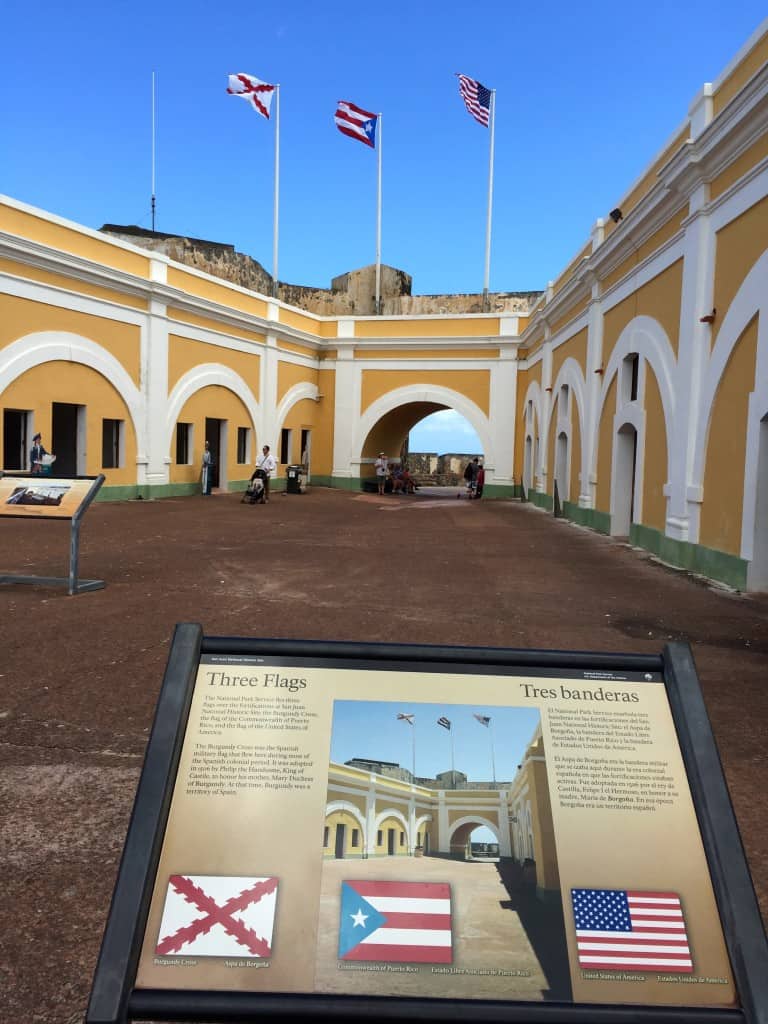 They fly 3 flags at Castillo San Felipe del Morro. The Burgundy Cross on the left which was the Spanish Military flag. The flag of the Commonwealth of Puerto Rico in the middle. And the United States of America flag on the right.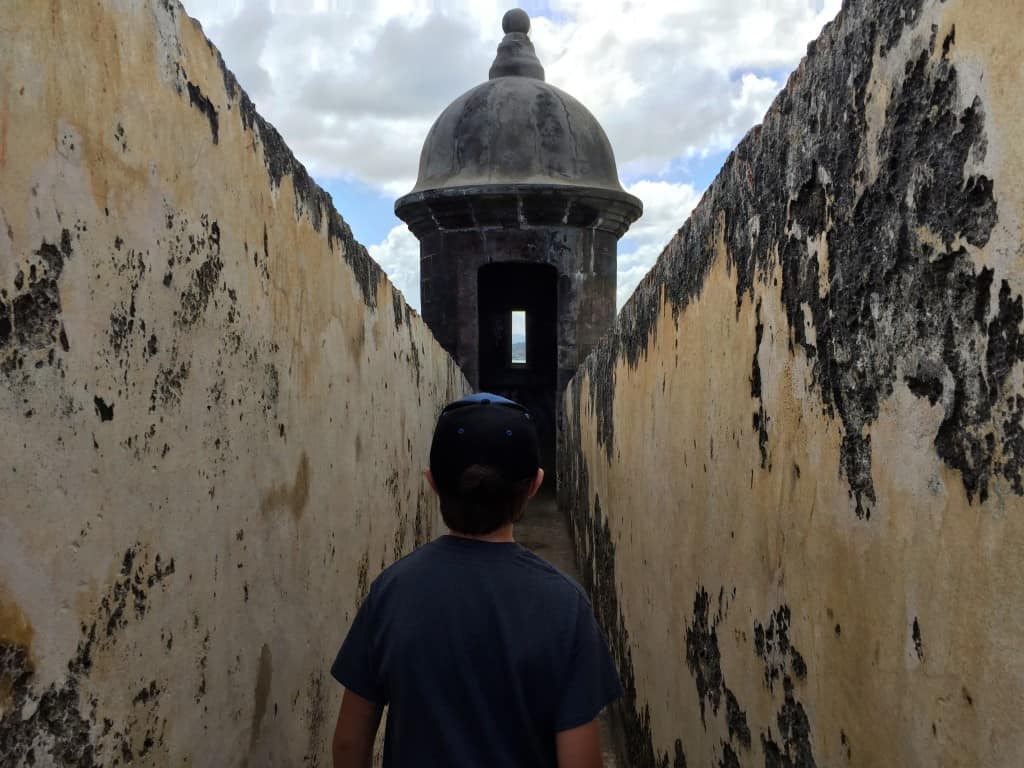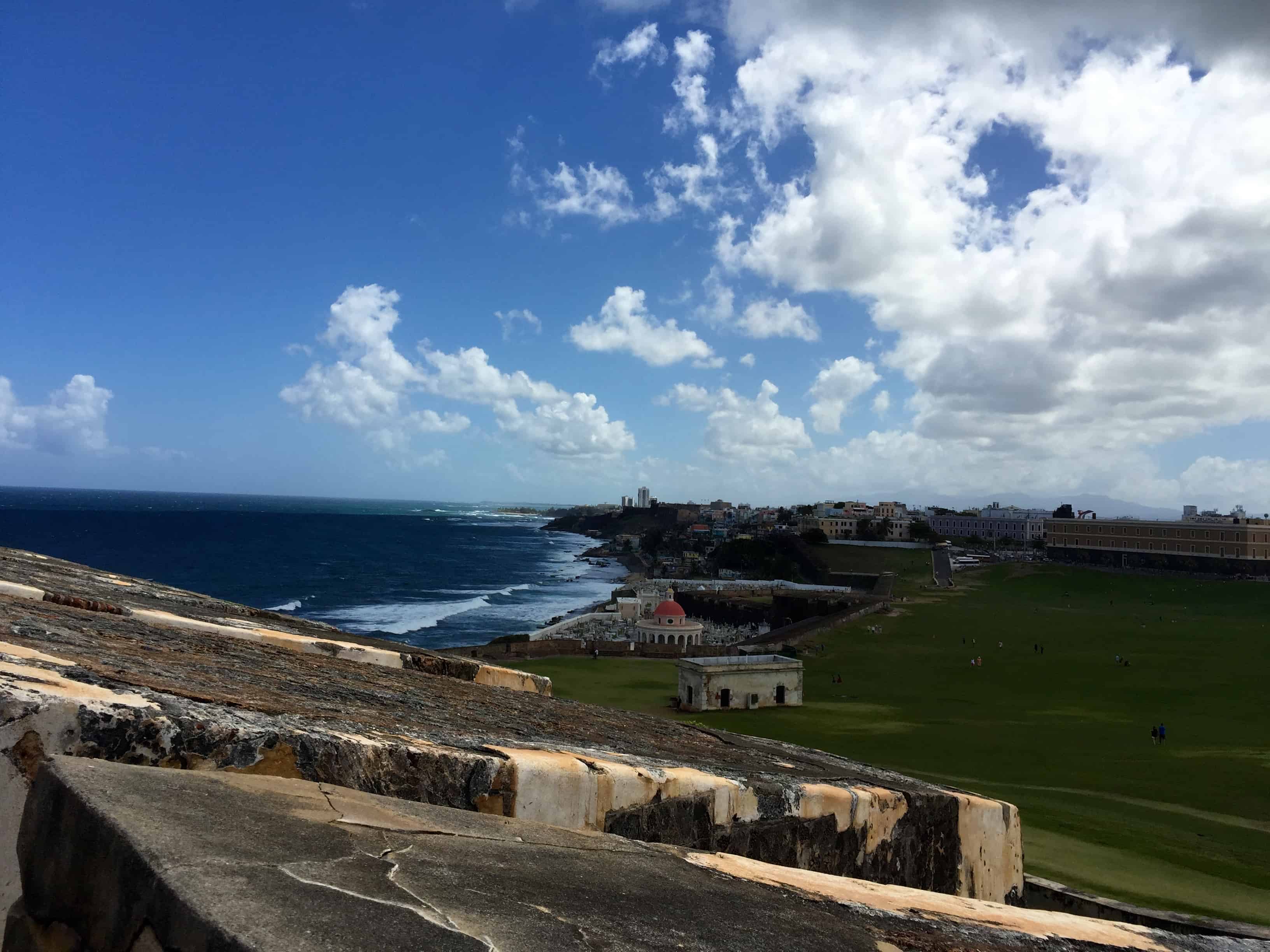 Both Forts are within walking distance of each other and you can walk about safely. The forts here are super cool, similar to St Augustine, FL only way bigger! Both were built by the same Spanish settlers, in the same era between the 1500-1600s.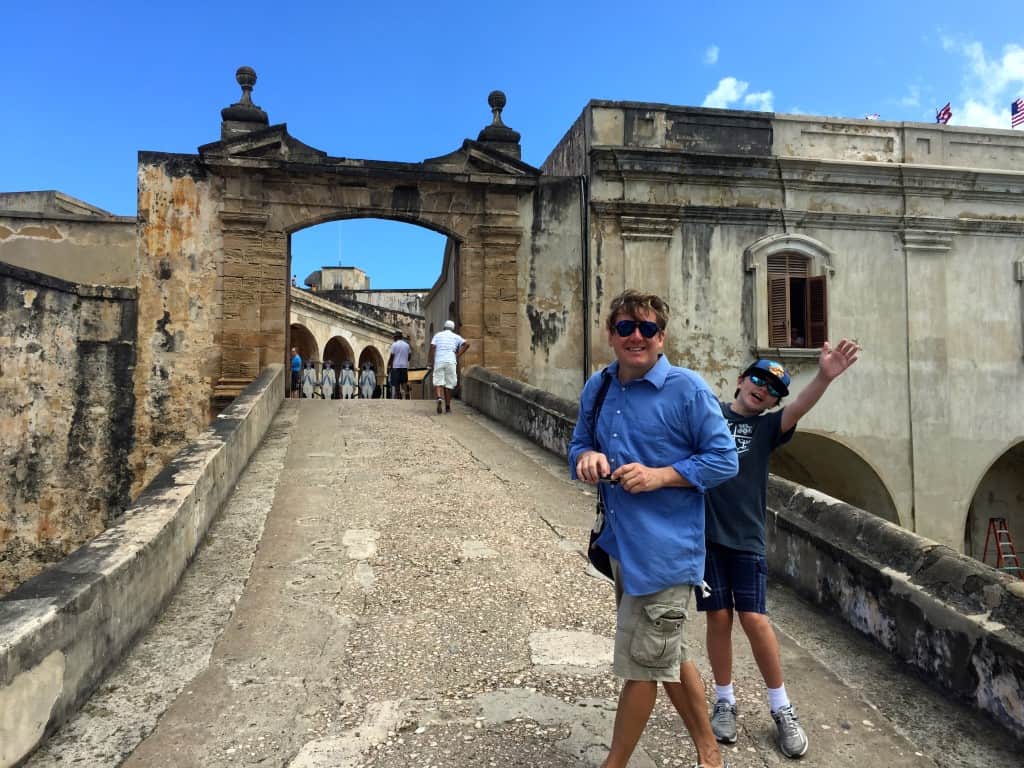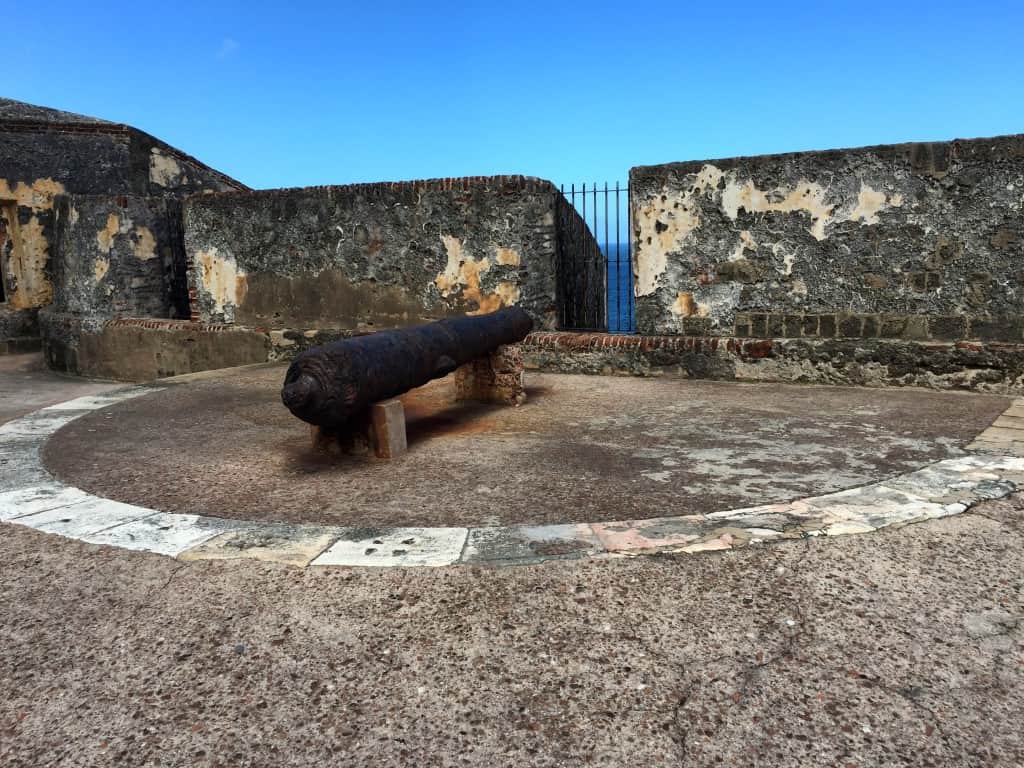 The Forts in Old San Juan are definately a must see. There are so many cool little nooks, secret lookout points, and tunnels to explore.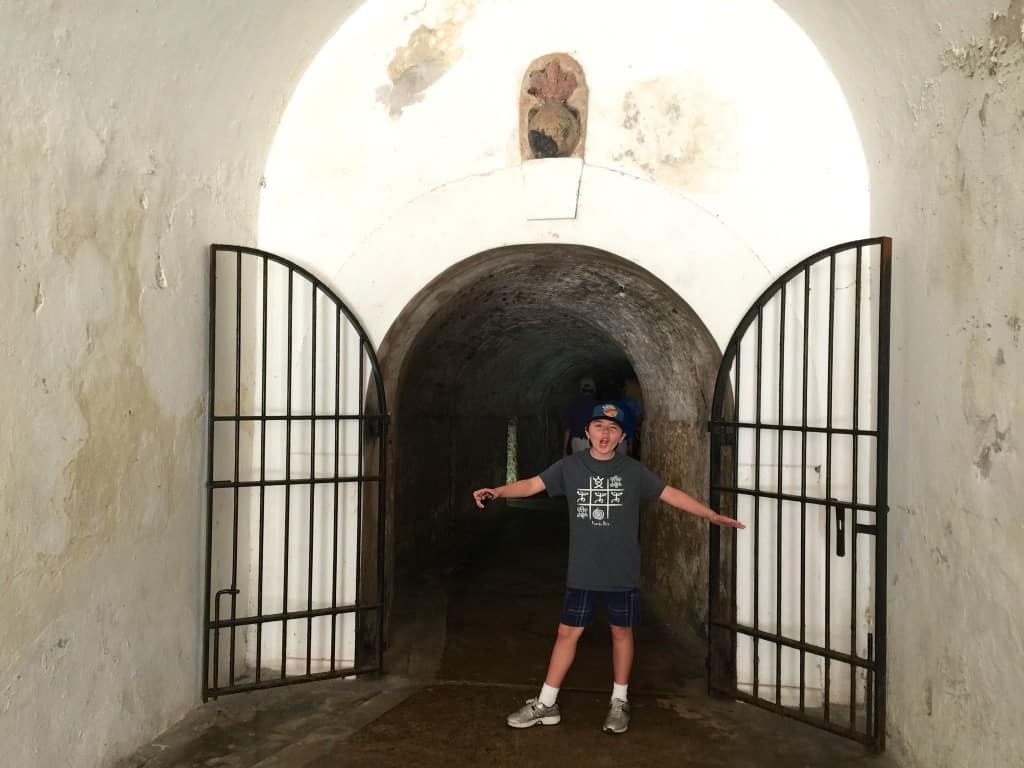 There are many families that come to the grounds of Castillo San Felipe del Morro to fly kites. I'm not sure if this is a Sunday thing, since we were only here on Sundays. But it was really fun to watch, and hey if you yourself want to join in on the fun, there are places all around selling kites for you to fly! 🙂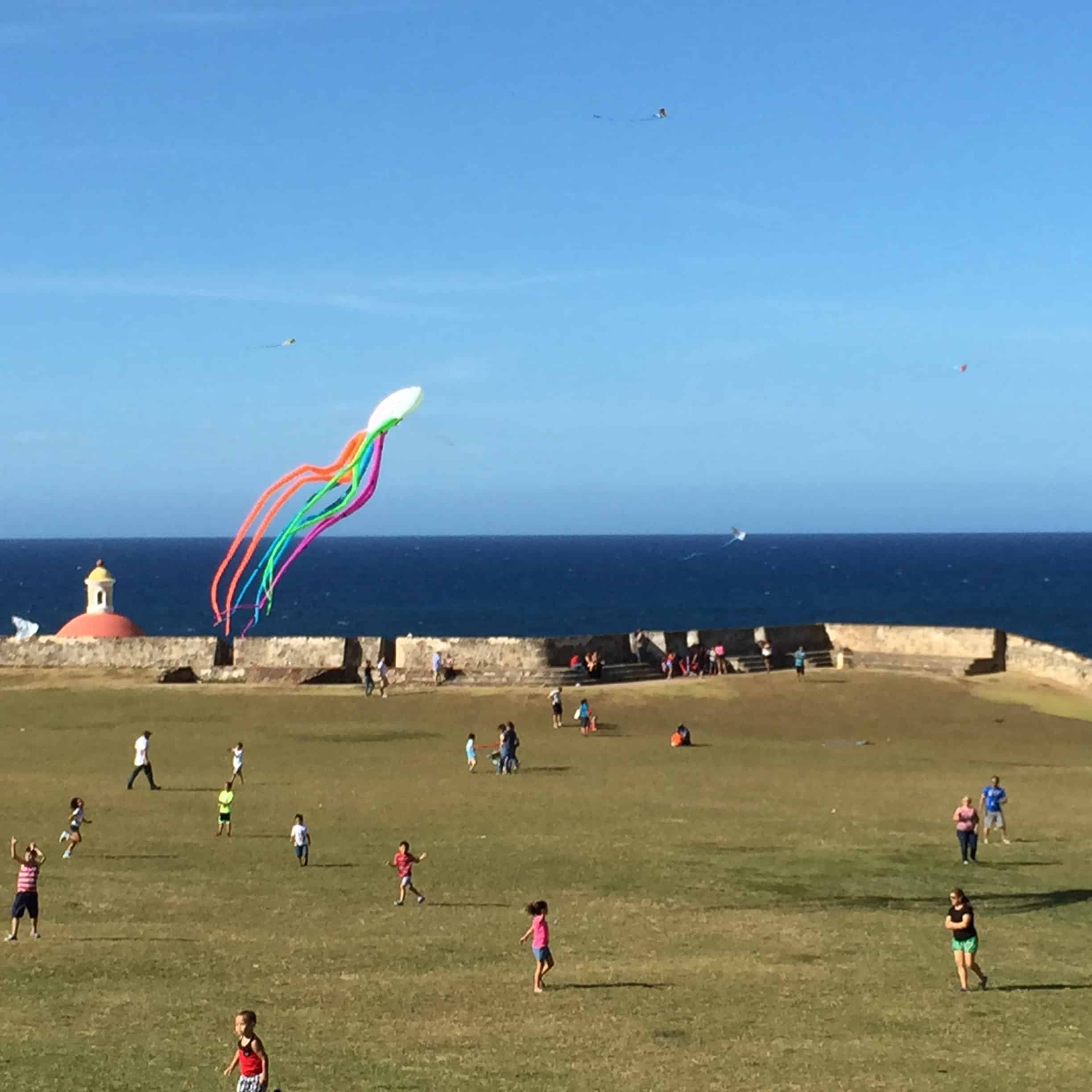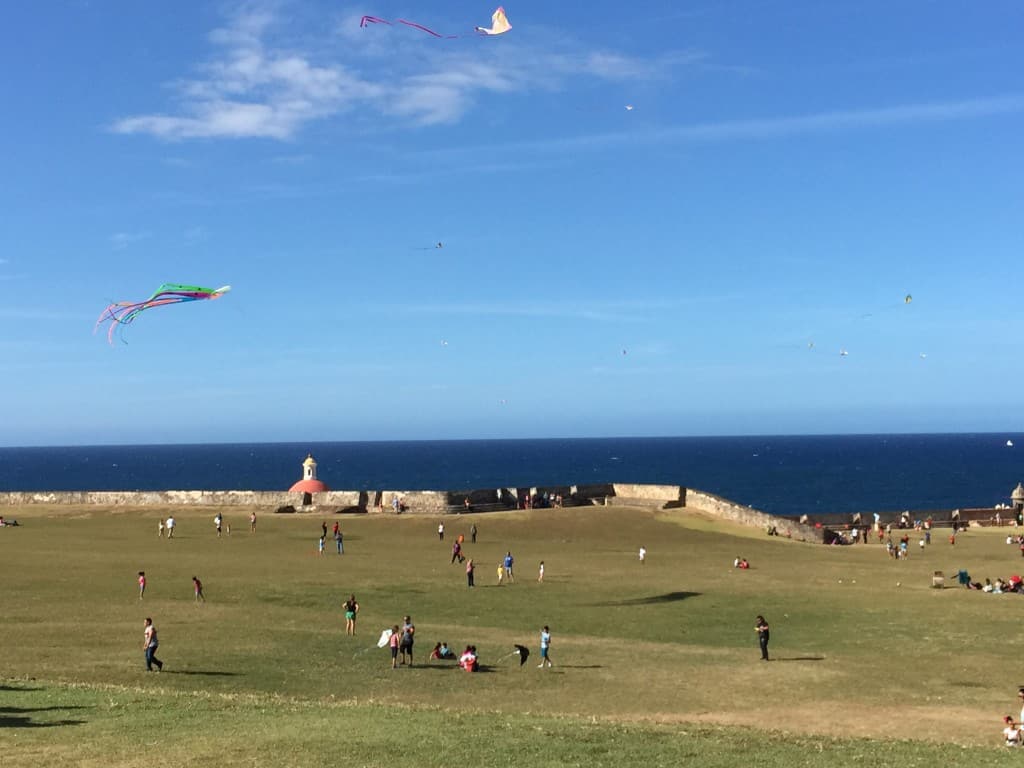 What a great way to end the day in Old San Juan, sitting at the park and watching the people fly kites as we relax and soak up the sun and breathe in the salty air…ahhh.
To Old San Juan: We'll be back!