Ok you guys, Labor Day is next weekend already…where does the time go?! I decided to put together 11 tasty recipes to make for Labor Day weekend. Everything from grilling, to easy side dishes, to cocktails. I've got you covered!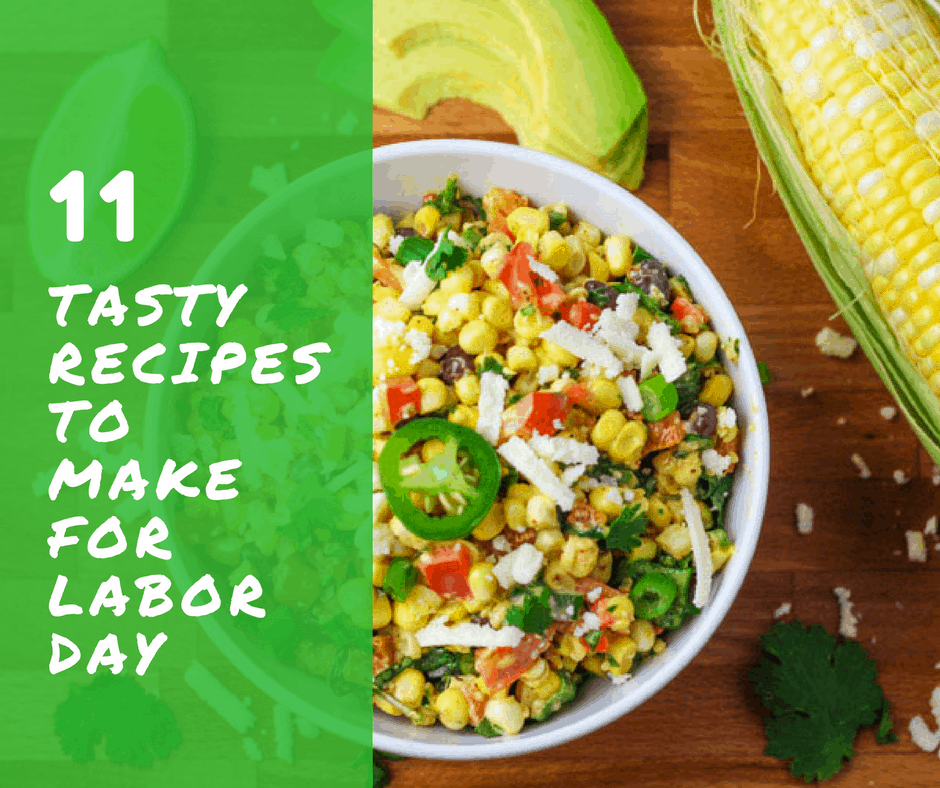 Alright, let's Fire up the grill!
Shrimp Boils are fun, but also require big heavy pots etc. This Shrimp Boil in Foil is one of the easiest full meal recipes I think I have ever made. No big messy pots. Just dump everything in a foil packet and grill or bake!
Just add Salmon, fresh Rosemary, Lemon, and Olive Oil to a foil packet. You can grill or bake this in less than 20 minutes. The Salmon stays flaky, yet juicy, and full of flavor!
This is a great alternative to traditional burgers. We topped these with an easy peasy Lemon Dill Tartar sauce as well. This is also kid friendly (one of Gavin's favs).
These Pork Chops can be grilled in 10 minutes and stay so tender and juicy!
I put together a simple marinade for this Grilled Asian Chicken. Each bite is tender and juicy. This pairs well with the Asian Slaw recipe below!
For the Sides! I put together some easy side dishes for your BBQ that pair well with whatever you decide to grill.
This Asian Slaw puts a unique twist on traditional cole slaw. This is definitely a crowd favorite!
Another foil packet recipe! I can't help it, it's just so easy to add everything to a foil packet and then grill. (You can also bake it in case your BBQ gets rained out).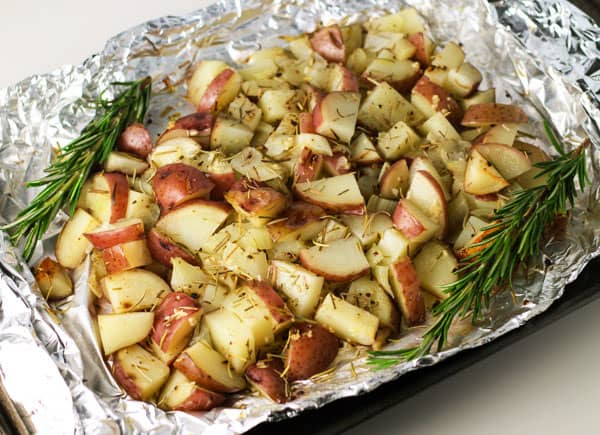 I used a Greek Yogurt Dressing to mix with this traditional Broccoli Bacon Salad. It's so much healthier and lighter than a traditional mayo dressing. And did I mention this salad has Bacon?! Yaasss!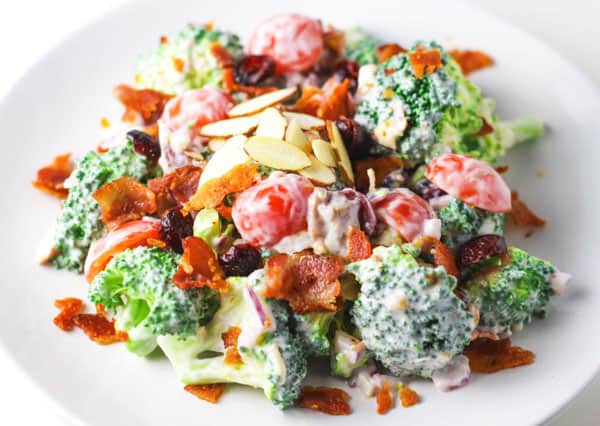 This Mexican Street Corn Salad is my go-to dish for any potluck or BBQ outing. This is a crowd favorite and is super easy to make. I used fresh corn kernels right off the cob, so that every bite of this salad is bursting with flavor!
These little Peach Caprese Salad Bites are super simple to throw together at the last minute. Perfect for any party, these little bites of heaven are usually the first to go.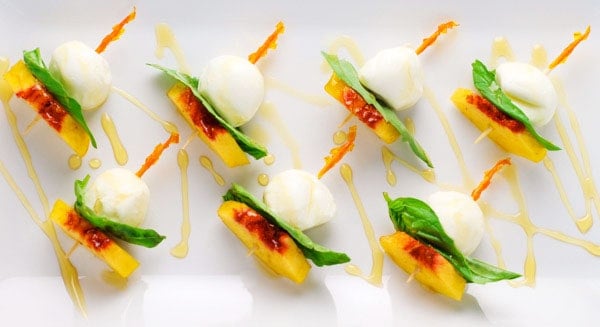 Cocktails! No BBQ is complete without a few Cocktails right?! Even if you don't drink, these make wonderful 'Mocktails', just omit the Rum.
I love a good Mojito. I like my Mojitos to have a little variety, so I created 4 different ways to make these! Key Lime Mojito, Coconut Mojito, Pineapple Mojito, and of course the Traditional Mojito.
The only decision now is which one to make!
I hope you enjoyed this Labor Day Roundup. If you like this please share!
Wishing you all a safe relaxing Labor Day weekend!
Cheers!