These 7 Staple Smoothies for Summer should be on everyone's list! They are perfect for an easy meal replacement or a quick breakfast on the go!
Ok you guys we're half way through the summer already… wait… what?! How can that be?
I don't know how it always seems to go by way too fast. I went to Target the other day to buy some water floating devices and the summer shelves were cleared already and filled with back to school gear. Ugh!
The strange thing is, is that it's supposedly 'always summer' in Florida so I'm a little confused why I couldn't find any swimming gear. Hmmm…
Not to fret, at least I can enjoy delicious smoothies everyday right? Ah it's the little things.
Here's a list of my top 7 smoothies to drink during the summer!
1)
Healthy Chocolate Avocado Smoothie
This smoothie tastes just like a thick and creamy chocolate milk shake but without all the guilt!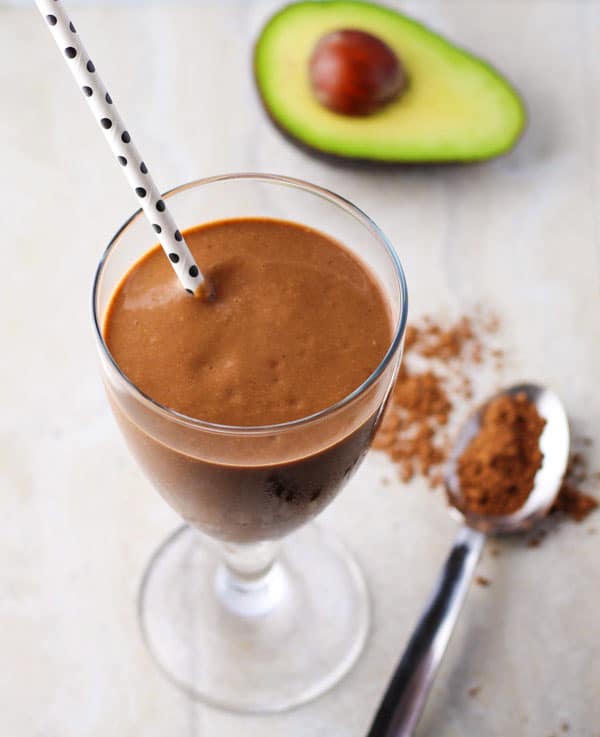 2)
So cool and refreshing made with fresh Strawberries and Mint. This is Low in Calories and sooo delicious!
3)
This smoothie tastes just like it sounds. It's thick and creamy, and full of oaty-blueberry goodness! Is oaty a word? 🙂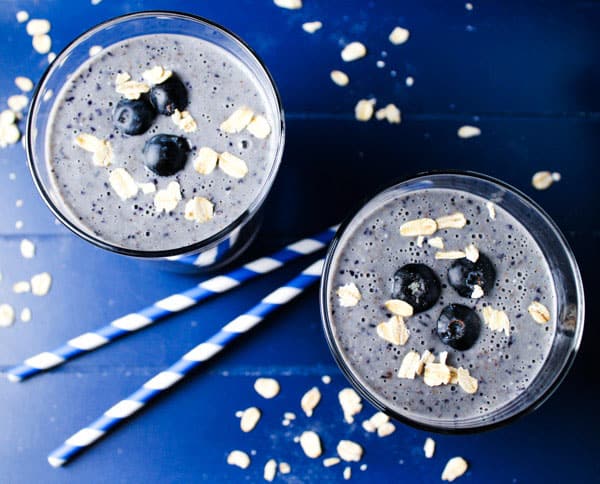 4)
Peanut Butter Banana Smoothie (with Flaxseed Meal)
This has a rich and creamy peanut buttery taste and is full of Omega 3s!
5)
Mango Mint Smoothie with Chia Seeds
Chia Seeds have so many health benefits. They are rich in fiber, Omega 3s, protein, and vitamins. It's truly a super food! Mix this in with Mango and Mint and you have a healthy tropical smoothie!
6)
Healthy Chocolate Peanut Butter Smoothie
This Healthy Chocolate Peanut Butter Smoothie is so creamy delicious, and is perfect for whenever you want a healthy treat!
7)
Detox Matcha Banana Kale Smoothie
Matcha Green Tea has so many health benefits and is packed with antioxidants. I'm definitely hooked on this drink!
If you try any of these smoothies let me know what you think! Leave a comment, rate it, share it on social media, or take a picture and tag it #tastefulventure on Instagram! I LOVE seeing what you guys make. 🙂
Cheers!