These Coconut Chocolate Chip Cookies are so addicting. They are soft and chewy and YES they are Gluten Free ~ Woohoo!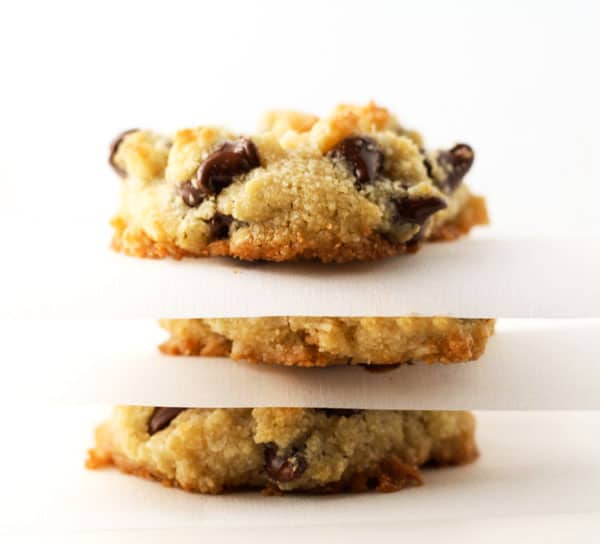 Ok guys, so if you haven't noticed already…I am obsessed with all things Coconut! 🙂
It's true, I have coconut flavored tea and I also use coconut milk as a creamer for my tea as well. I use coconut oil to bake with a lot too.
Coconuts are so beneficial to your health. On a recent trip to St. Lucia, we took a tour bus to the 'Drive In Volcano'. (Look for our travel post on this…super excited to launch a new travel section on the blog!)
Along the way on our 2 hour bus ride, our tour guide was telling us about all of the vegetation on the island. One of the things she mentioned was the Coconuts. She was telling us how the people there use every single inch of the coconut and all of the health benefits each part of the coconut has.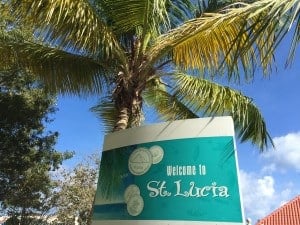 I always knew there were some health benefits to drinking coconut water, or cooking with the oil. But did you know that Doctors can replace plasma with coconut water from a young coconut in an emergency?! Wow! Yes I learned this on our bus tour! Coconut water is nearly identical to human blood, and is suitable for people of all blood types. I bet you weren't expecting this from a cookie recipe! 😛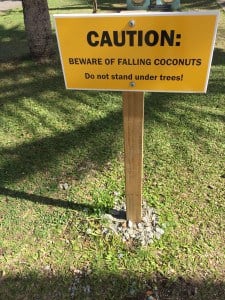 In addition Coconuts can also be used to lower blood sugar, improve digestion, ward off wrinkles, fight off viruses, kill bacteria, lose weight, and cure hangovers! Coconuts are like the miracle food!
I love it, anything that's all natural and can benefit to my health…I'm sold! And if it means I have to eat all of these Coconut Chocolate Chip Cookies, then so be it! 😛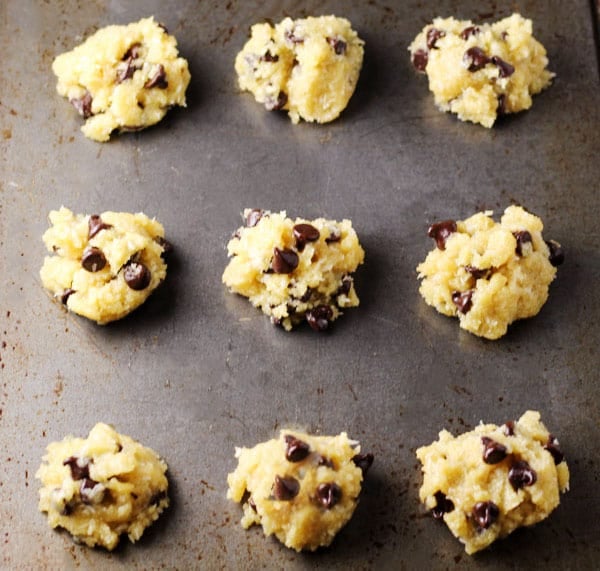 When I went Gluten Free a few years ago, I thought my days of tasty sweet treats were over. I had tried some of the pre-packaged cookies at the store that were labeled Gluten free, but they always ended up tasting bland. Plus, have you ever read the nutritional value on these packages? They are usually loaded with sugar and things you can't pronounce.
Another myth that I had heard from many people was that if you baked Gluten Free desserts they would taste awful. Ummm I guess they never tried these cookies!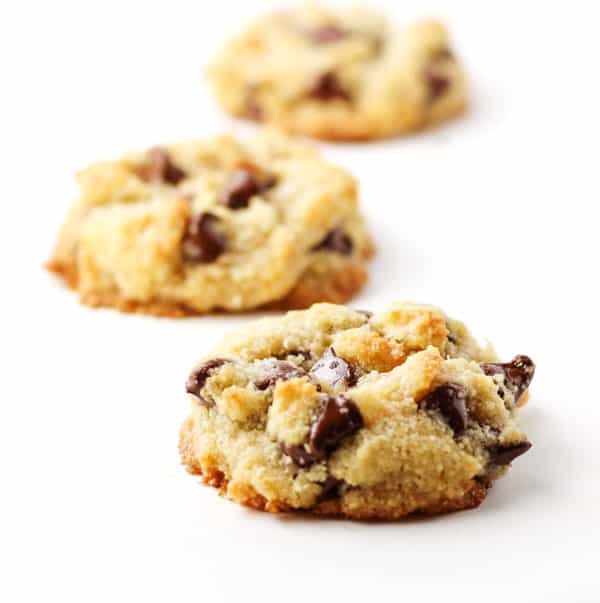 Here's what I love about these Coconut Chocolate Chip Cookies:
They are so soft and chewy (yes I know I said that earlier).
The flavors of chocolate and coconut blend so well together, it's like chocolatey coconut bliss!
They are super easy to make.
These are kid approved! (Just ask my picky 13 year old son)
If you try this recipes let me know what you think by leaving a comment below! It's super helpful to me and other readers!
And don't forget to take a picture and Hashtag it #Tastefulventure on Instagram so I can see!
Ok, I'm going back to eating my cookies now…
Cheers!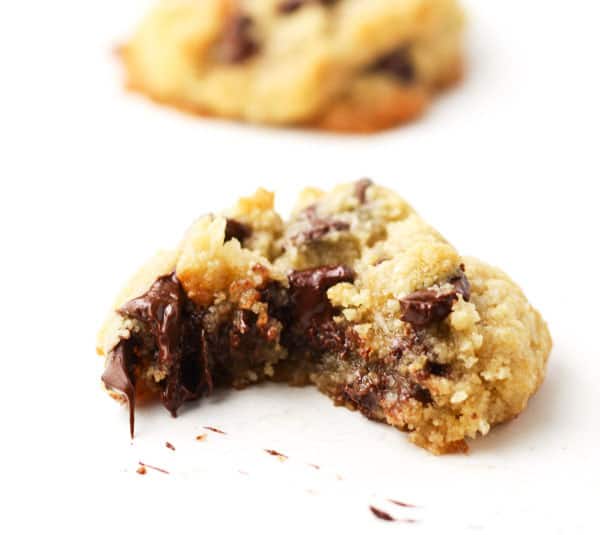 Print
Coconut Chocolate Chip Cookies
These Coconut Chocolate Chip Cookies are so addicting. They are soft and chewy and YES they are Gluten Free ~ Woohoo!
Author:
Prep Time:

10 mins

Cook Time:

8 mins

Total Time:

18 mins

Yield:

2

4

1

x
Category:

Dessert

Cuisine:

Gluten Free
1

cup

melted Coconut Oil

1/2

cup

Truvia White Sugar *see notes for conversion

1/4

cup

Truvia Brown Sugar *see notes for conversion

2

Eggs

1 tsp

Vanilla extract

2 1/4

cup

Almond Flour

1 tsp

Baking Soda

1 tsp

Sea Salt

1

cup

shredded Unsweetened Coconut flakes

1

cup

Chocolate Chips
*Conversion for Truvia 1/2 cup Truvia = 1 cup White Sugar
*Conversion for Truvia 1/4 cup Truvia = 1/2 cup Brown Sugar
Truvia is a natural low calorie sweetener, but you can use regular if you prefer
Instructions
Preheat oven to 375 degrees
In large bowl add both sugars, almond flour, baking soda, salt, and shredded coconut. Mix.
In medium bowl add coconut oil, eggs, and vanilla. Mix.
Add the wet ingredients to the dry ingredients, mix well.
Add chocolate chips and stir.
Place spoonful size cookie dough onto un-greased baking sheet.
Bake for 8 minutes (they may not look done but trust me they are, they continue to brown up once out of oven.
Let set for 10-15 minutes and transfer to wire wrack to cool.
Makes approximately 24 cookies.
Enjoy!
Keywords: coconut chocolate chip cookies, chocolate chip cookies, cookies, gluten free cookies, dessert
Recipe Card powered by