It's officially Spring, can you believe it!!! I know a lot of you live in cold, snowy climates and are just itching to get outside and be active again, am I right? Since Spring is a time to rejuvenate and be healthy, I've decided to put together 7 Healthy Recipes to make in Spring!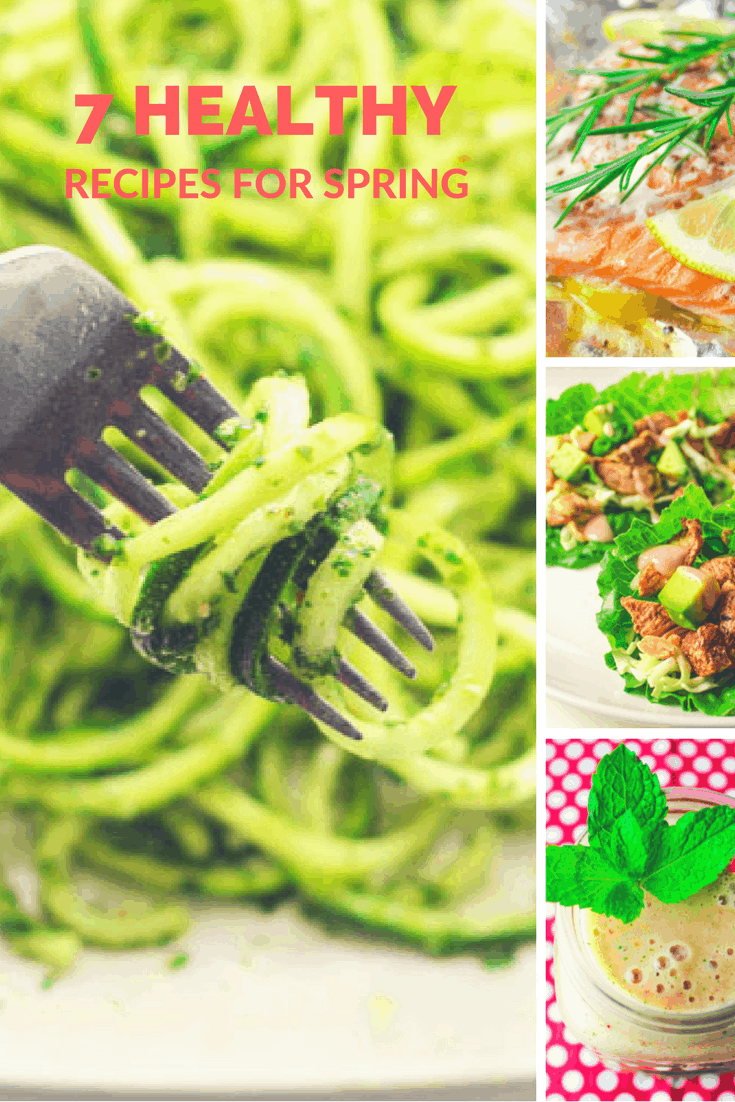 I remember all too well what it was like to live in a dreary cold winter filled with snow, ice, and white knuckling it on the freeways. My northern peeps, you know what I'm talking about!
That's why I moved to the sunshine state almost 3 years ago. To escape what seemed like the endless winters.
Technically Florida is considered the 'Endless Summer', but not where I live. I live in the north east part of the state and we have our share of cold winter days. Ok, not as cold as Minnesota where I used to live, but it still gets cold here a few months out of the year.
All of my friends and family back home laughed when I told them it was freezing in Florida last week. I woke up one morning and it was 28 degrees, my car windows had frost on them… that's just wrong. Thankfully it's short lived and this week will be warm, sunny, and in the 70s! Hello Sunshine! 😀
Alright, let's get into these recipes!
I like to drink a lot more smoothies for breakfast in the spring time.
This Strawberry Mint Smoothie is one of my favs! This is dairy free and low in calories!
When it comes to snacking, I tend to make a lot of fresh Hummus to keep on hand.
This Creamy Beet Hummus is great with gluten free pita chips as well as veggies!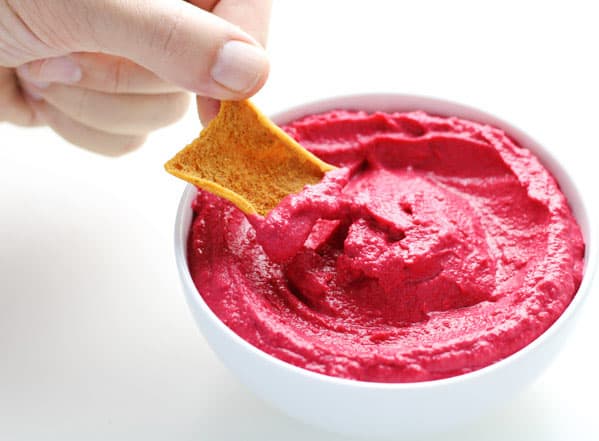 One thing I've been doing lately is making meal prep lunches for the week. That way I can just grab and go!
This Quinoa Zucchini Salad with Lemon Vinaigrette is perfect for meal prepping. This can be made in about 20 minutes!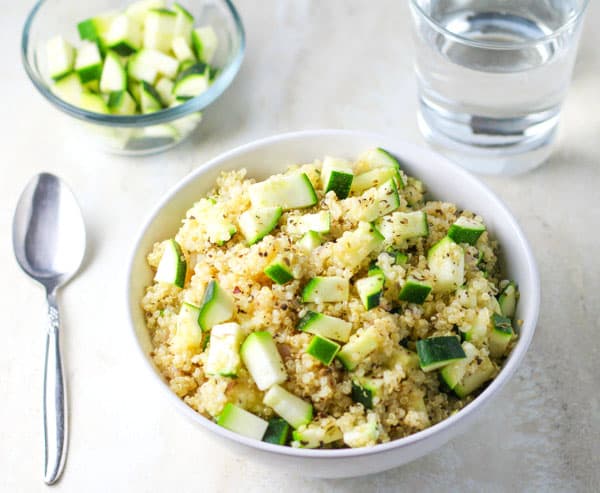 Have I told you lately how much I love spiralizing? Yesss! You may have seen me in action spiralizing on Instagram live lately. Spoiler alert – new spiralized recipes coming soon!
One of my go-to spiralizing recipes is this Vegan Kale Pesto with Zucchini Noodles. This can be made in about 5 minutes and is so healthy and delicious!
If you've been following the blog awhile, then you know I travel to the Caribbean a lot. I've had my fare share of street Caribbean Jerk Chicken.
So I decided to create my own version with these Caribbean Jerk Chicken Lettuce Wraps. This is a great Low Carb healthy meal packed with flavor!
Salmon is one of my favorite weeknight dinners to make. It's so healthy, chock-full of Omega 3s, plus it's super easy to make!
This Baked Rosemary Salmon in Foil makes for a no fuss, no cleanup needed night! Everything cooks right in the foil packet, so all of the flavors of the Rosemary and Lemon soak into the Salmon for a delicious tasting dinner!
Cocktails anyone? Sorry I had to sneak a treat in here! Ok so after eating healthy all week, I like to enjoy a cocktail or two when I'm winding down on the weekend. Everything in moderation, right?! 😀
These Pineapple Mojitos are so refreshing in the Spring. Oh and there's a fun little recipe video to go with it!
I hope you love these 7 Healthy Spring Recipes as much as I do!
If you try any of these recipes, let me know what you think! Leave a comment, rate it, share it on social media, or take a picture and tag it #tastefulventure on Instagram! I LOVE seeing what you guys cook up. 🙂
Cheers!