Try these 7 Immune-Boosting Soups to get you through the cold and flu season. They are all simple to make and loaded with goodness!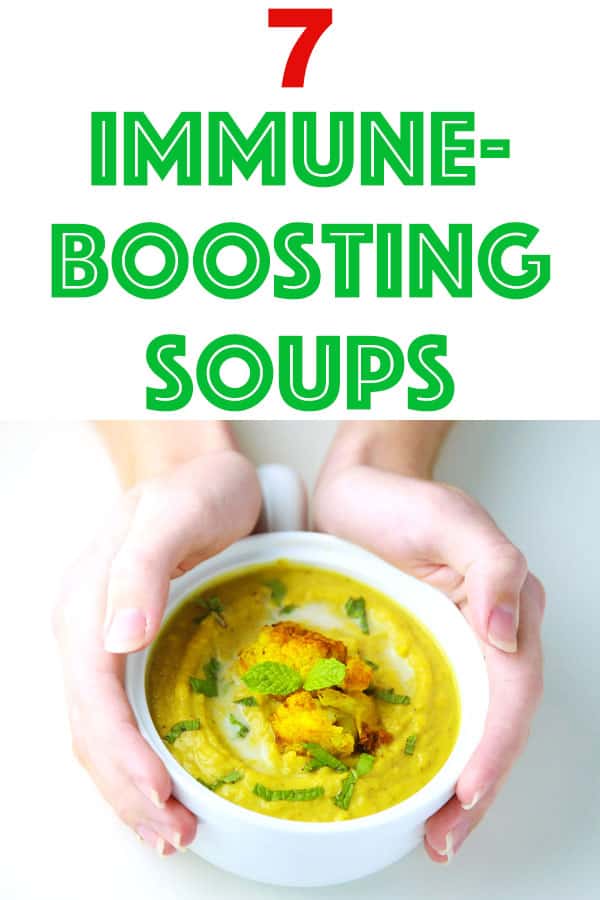 During this time of year it's more important than ever to eat healthy. I decided to put together a roundup today of my favorite soups that include immunity-boosting ingredients.
I hope you love all of these soups as much as we do! Stay healthy and safe my friends!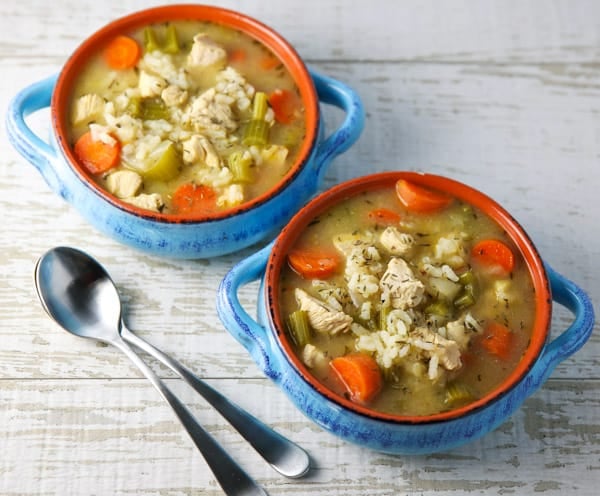 This Healing Chicken and Rice Soup is the perfect comfort food! I recently made this when I had a cold and instantly felt better after eating this! I'm certainly not making any medical claims, I'm just telling you what worked for me.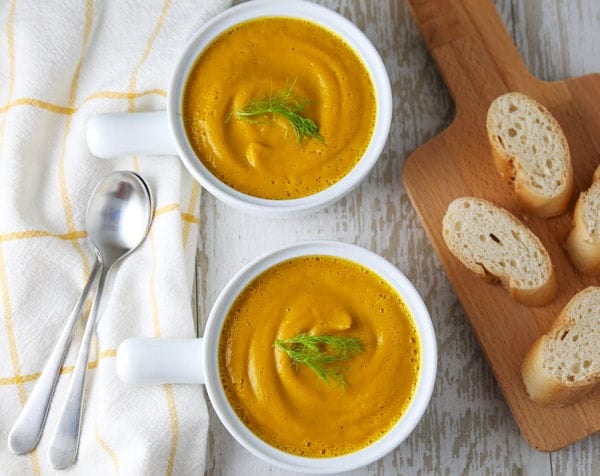 This Fennel and Carrot Soup is velvety, spicy, savory, and can be made in about 30 minutes!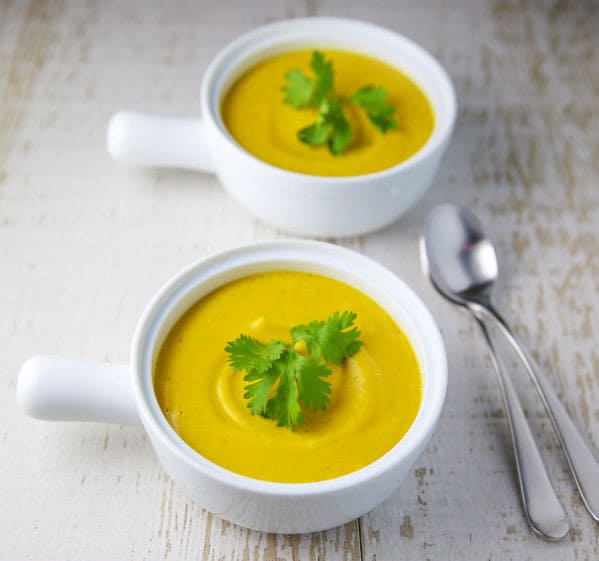 This Coconut Squash Soup with Turmeric and Ginger is so luscious, creamy, and flavorful! This soup is true comfort food!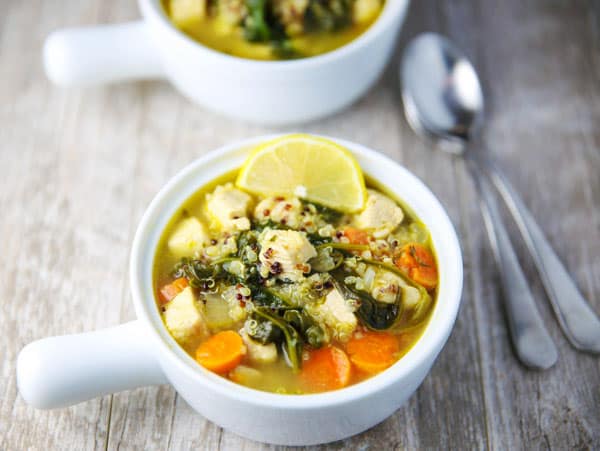 This Lemon Chicken Quinoa Soup with Spinach is packed with so much goodness and nutrition! So hearty and flavorful, this will be your new favorite soup!
This Coconut Curry Carrot Ginger Soup is super easy to make and is loaded with flavor! Plus it's Vegan and Gluten Free!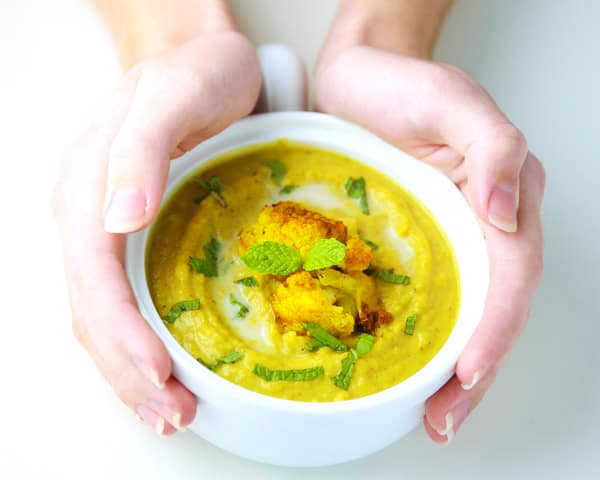 This Turmeric Cauliflower Soup is so rich, creamy, and loaded with flavor!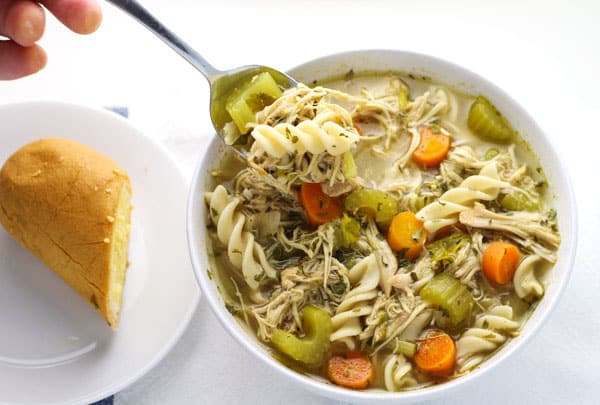 This Slow Cooker Chicken Noodle Soup (Gluten Free) is loaded with goodness and is perfect for warding off those nasty colds.
That's it my friends! I hope you love all of these 7 Immune Boosting Soups as much as we do!