Ok you guys, here it is! I put together 10 easy recipes to make using a food processor. I got my food processor a little over 2 years ago. It was right after we sold everything we owned, packed up the car with only our personal belongings, and made the big move from Minnesota to Florida.
When we moved to Florida, we literally only had paper plates to eat off of. So I had to do a bit of shopping to get my kitchen back into function again.
I had tons of recipes I always wanted to try and make using a food processor, so I went virtual shopping on Amazon and found this little beauty!
There are tons of food processors on Amazon to choose from, all kinds of different sizes, brands, etc.
I always do a ton of research before buying any type of kitchen appliance. I knew Cuisinart was a good brand, so I went with that.
Now I just had to pick a size. I live in a small condo and don't have a ton of counter space, so I decided to get a Cuisinart DLC-10SY Pro Classic 7-Cup Food Processor. This food processor has a 5 star review on Amazon and now I know why. Let me just say that I love this food processor! People always think it's funny that I get so excited about a kitchen appliance, but hey, I'm a foodie! 🙂
There's different attachments that come with this food processor. You can do everything from shredding cheese to quickly chopping up veggies. The first time I used this to chop up veggies, I was totally amazed. Seriously. I chopped a cucumber, 2 zucchinis, and a bunch of carrots in like 5 seconds. I was like, how did I go half of my life never owning one of these? I could have saved so much time!
The main attachment I use most is the slicing disc that's pictured in most of my posts using this food processor. So all of the recipes below are with this attachment.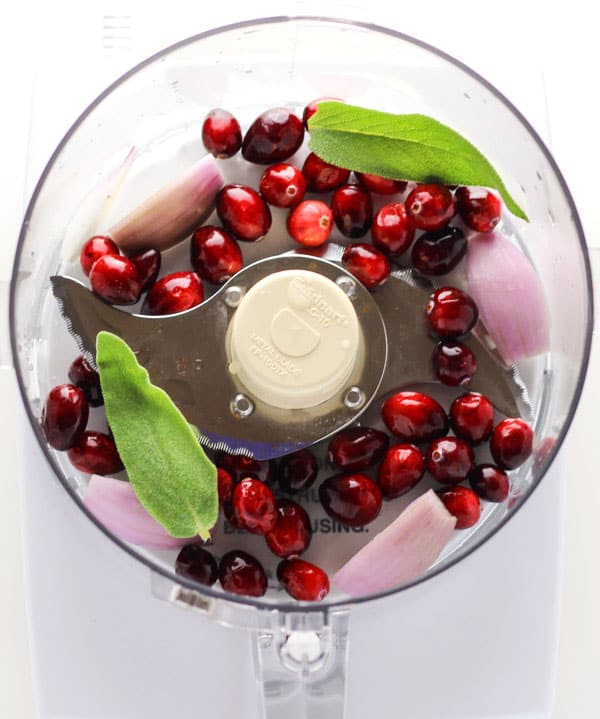 I love making homemade sauces and dressings like this Cranberry Vinaigrette. This dressing is perfect for almost any salad.
It's made with Cranberries, Shallot, Sage Leaves, EVOO, Red Wine Vinegar, Lime Juice, Honey, Sea Salt, and Pepper. Just add it all to the food processor and blend for 30 seconds. Click on the highlighted links for the full recipes.
I recently started making my own homemade Pesto sauces. This Vegan Kale Pesto tastes way better than any pesto I've ever purchased in the store!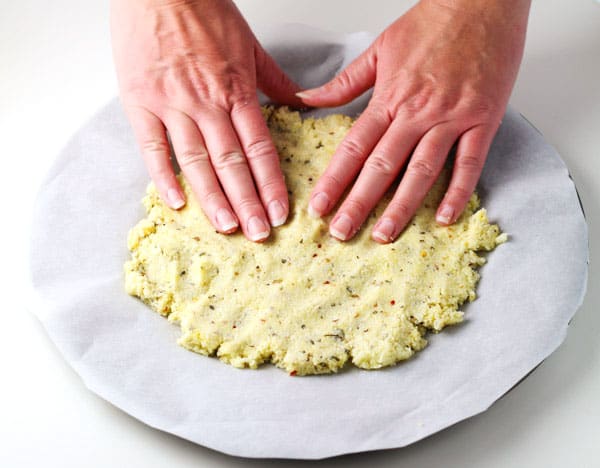 Another one of my favs is making a low carb Cauliflower Pizza Crust. After I went Gluten Free I thought my pizza eating days were over until I created this yummy recipe! You can add any of your favorite toppings to this. My personal fav is this Margherita Pizza. Yum!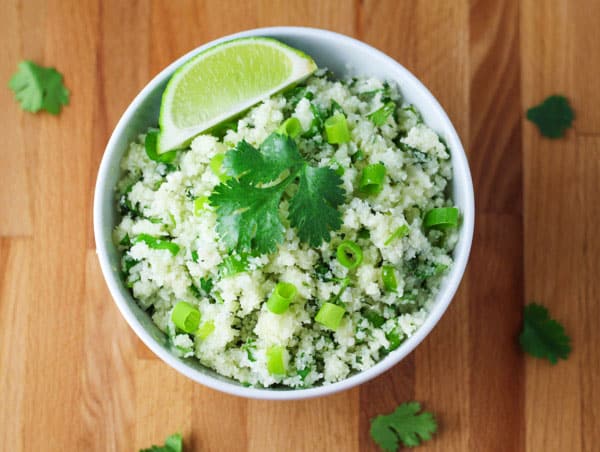 I like to use Cauliflower a lot to make low carb recipes like this Skinny Cilantro Cauliflower 'Rice'. This is great as is, or add some toppings to make this a burrito bowl!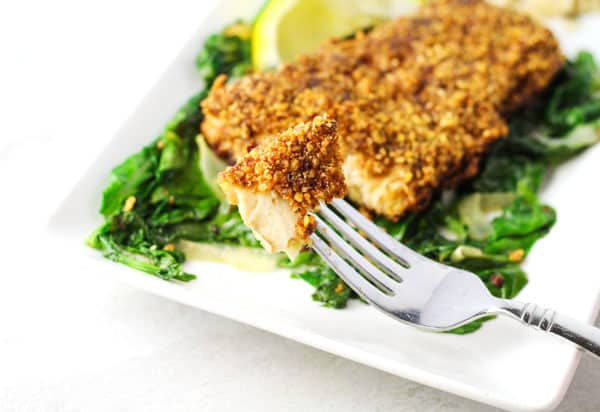 You can also chop up nuts easily in a food processor. I chopped up some walnuts into a bread crumb consistency to make this Walnut Crusted Mahi Mahi. This is sooo delicious! You could use this for almost any type of fish, my fav just happens to be Mahi Mahi.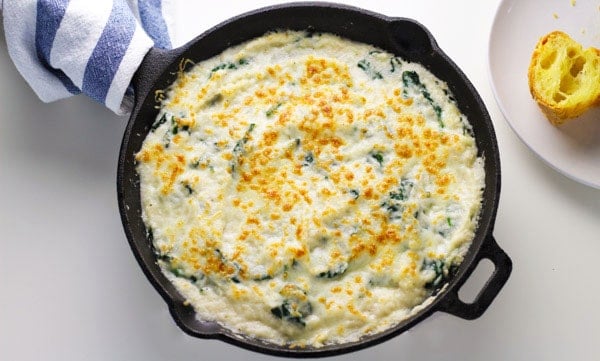 This Cheesy Cauliflower Spinach Dip is one of my favorite appetizers. It's so much lower in calories than a traditional spinach dip, and it's loaded with flavor!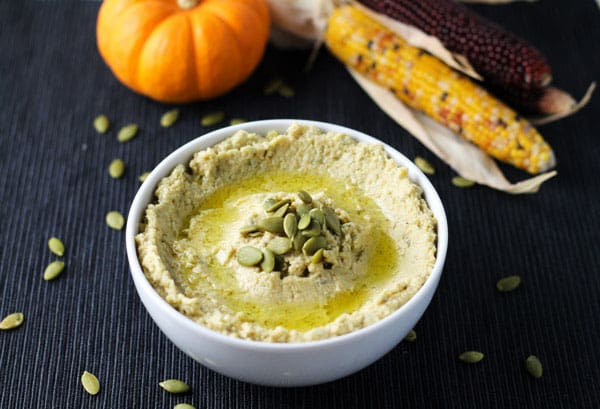 I now make my own hummus all of the time. It's so much cheaper than buying the tubs in the store. Plus I can make unique flavors that you normally can't get in the store like this Pumpkin Seed Hummus. I used Pepitas or Pumpkin Seeds to make this instead of Tahini. This is my current favorite flavor hummus.
A great low calorie, easy side dish are these Skinny Cauliflower Mashed 'Potatoes'. They are loaded with flavor, and honestly I really can't tell the difference between this or real mash potatoes!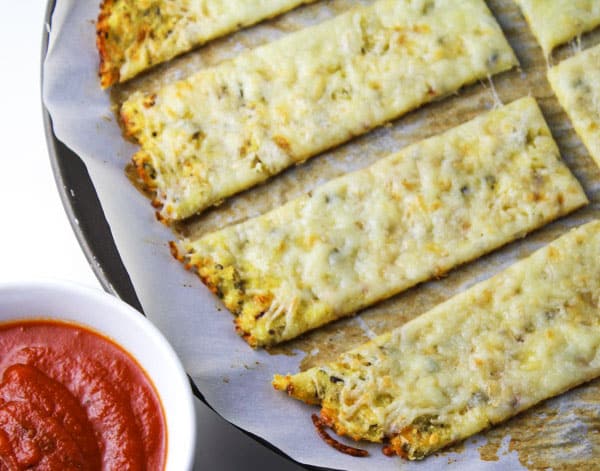 These Low Carb Cauliflower Garlic 'Breadsticks' are similar to the cauliflower pizza crust. Just top with cheese and serve with your favorite marinara. This appetizer is totally guilt free!
You can also make yummy desserts with a food processor like these No Bake White Chocolate Pumpkin Bites. These are delicious little bites of heaven!
If you try any of these recipes make sure and leave a comment below, it's really helpful to me and other readers!
And don't forget to take a picture and Hashtag it #Tastefulventure on Instagram so I can see!
Disclaimer: this post contains Amazon affiliate links for the food processors I mentioned. I hope you love your food processor as much as I love mine.