Today I put together a roundup of 10 new ways to cook Quinoa. Let's hear it for the Quinoa lovers! Quinoa is such an amazing super food packed with protein. Quinoa by itself can be quite bland. But when you mix it in with dishes like the ones I've listed in here, it tastes absolutely amazing!
Quinoa is super easy to prepare. If you can cook rice, then you can cook Quinoa!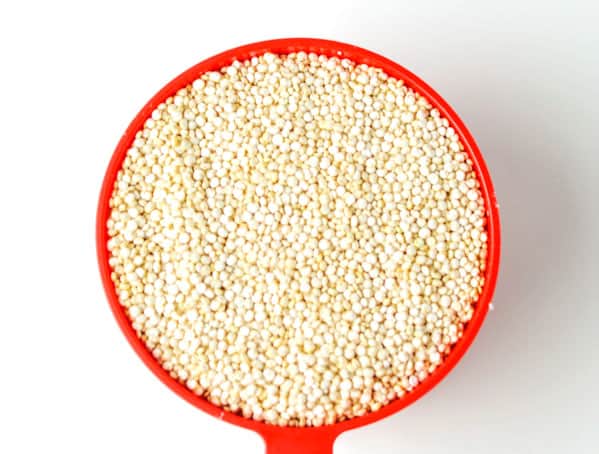 First off, I just want to let you know what brand of Quinoa I use and prefer. No, I am not getting paid to say this. This is truly what I love after experimenting with many different brands.
I use Ancient Harvest Organic Quinoa. You can buy this at most grocery stores, health food stores, or online. I used to be able to buy it at Target, but the one by my house quit selling it. Now I buy it at my local grocery store. It can usually be found in the same aisle as the rice.
This particular brand of Quinoa is Organic, and there is NO RINSING required! I've used some brands where the instructions say to rinse it a few times before boiling… who has time for that? Or a colander with small enough holes to put the Quinoa in to rinse? I mean really, Quinoa grains are super small!
Alright friends, here's my top 10 New Ways To Make Quinoa below!
————————————————————————————————————-
Recipe ~ Sweet Potato Quinoa Cakes
These Sweet Potato Quinoa Cakes are Low in Calories and so easy to make! It's the perfect Vegetarian Burger!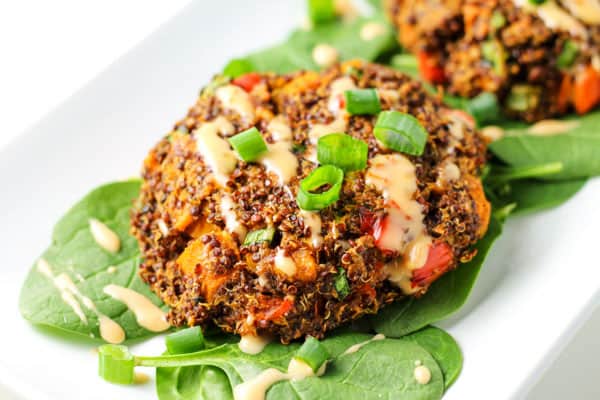 Recipe ~ Mexican Quinoa Stuffed Peppers
These Mexican Quinoa Stuffed Peppers are Low in Calories, Vegetarian, Gluten Free, and so Delicious!
Recipe ~ Chicken Broccoli Quinoa Casserole
This Chicken Broccoli Quinoa Casserole is the King of Casseroles. I made a super easy 5 minute sauce for this using Chicken Broth, Coconut Milk, Almond Flour, and Spices!
Bonus: There is now a Video Recipe for this inside!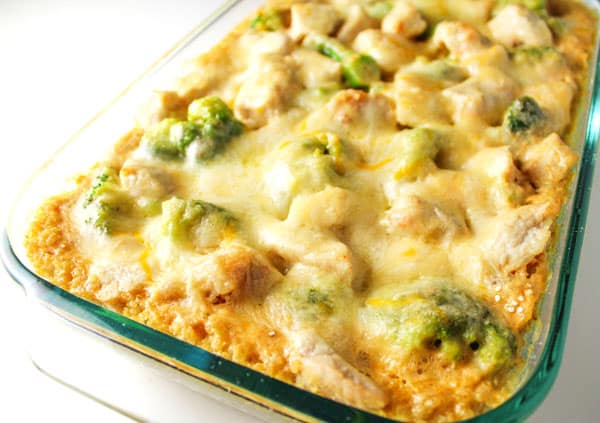 Recipe ~ 15 Minute Quinoa Burrito Bowls
These Quinoa Burrito Bowls can be made in 15 minutes and in my opinion… are wayyy better than Chipotle burrito bowls! 🙂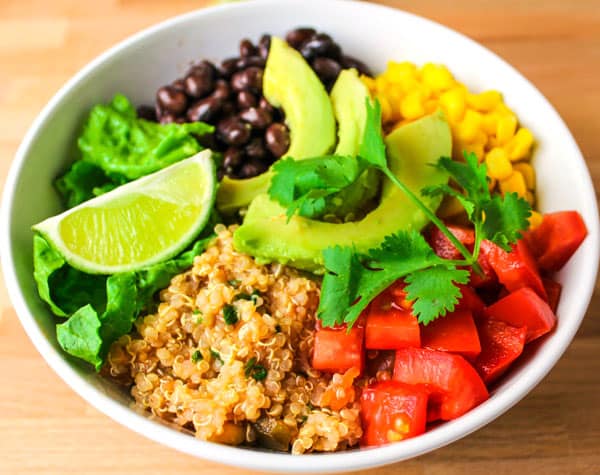 Recipe ~ Citrus Chicken and Quinoa Salad
This Citrus Chicken Quinoa Salad is light, refreshing, and under 300 calories per serving! This salad is packed with goodness!
Recipe ~ Quinoa and Black Bean Tacos
These Quinoa and Black Bean Tacos are a crowd favorite! They are Vegan, Gluten free, and perfect for 'Taco Tuesday'.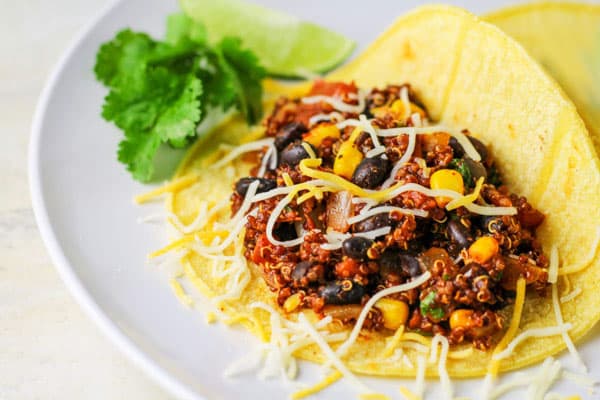 Recipe ~ Roasted Acorn Squash with Cranberry Walnut Quinoa Stuffing
This Roasted Acorn Squash with Cranberry Walnut Quinoa Stuffing is perfect for any Holiday gathering, or even a romantic dinner for two!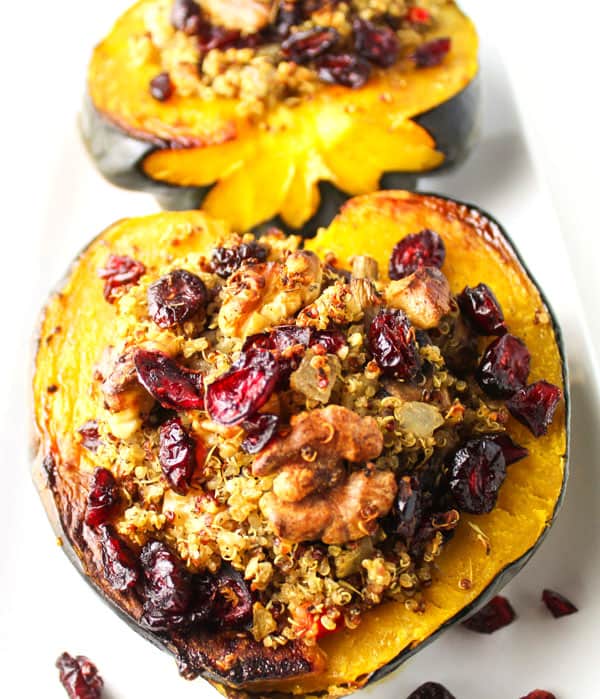 Recipe ~ Easy Quinoa Enchilada Casserole
This Easy Quinoa Enchilada Casserole is perfect for 'Meatless Mondays' believe me, you'll never miss eating beef again after this!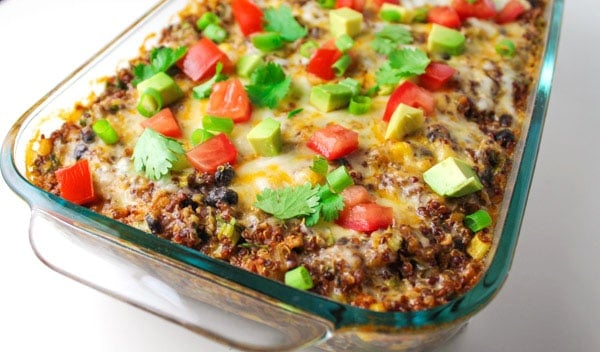 Recipe ~ Quinoa Cranberry Pecan Arugula Salad
This Quinoa Cranberry Pecan Arugula Salad is perfect for a gourmet night in. We made a super easy Balsamic Vinegar Dressing for this salad as well!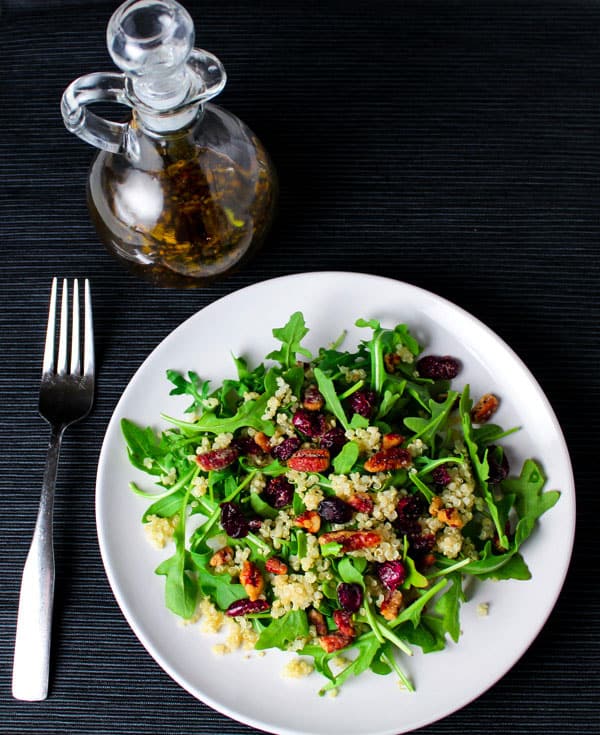 Recipe ~ Chicken Quinoa Mexican Casserole
This Chicken Quinoa Mexican Casserole comes together in about 30 minutes, plus it only has 360 calories per serving!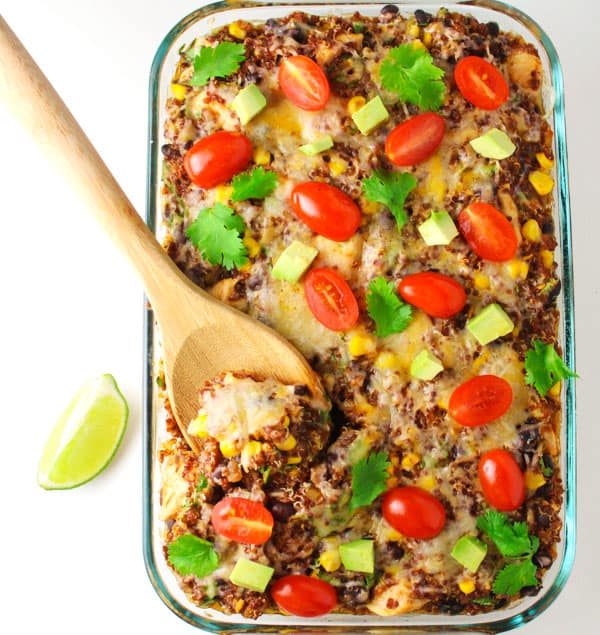 I hope you enjoy these recipes as much as I do, and I hope it inspires you to cook something new in your kitchen!
If you try any of these recipes, let me know what you think by leaving a comment below! It's super helpful to me and other readers!
Bon Appetit!
If you like these recipes, subscribe to our weekly newsletter and get new recipes sent directly to your inbox!
Click Here To Subscribe and Get Our 3 Day Detox Guide As A Bonus!
Discloser: There are Amazon Affiliate links in this post.