This is a sponsored post written by me on behalf of DaytonaBeach.com. All opinions are 100% mine.
Daytona Beach is the perfect fun in the sun destination. With countless amenities, it is the perfect place for any travel you might be doing, whether it be spontaneous or planned!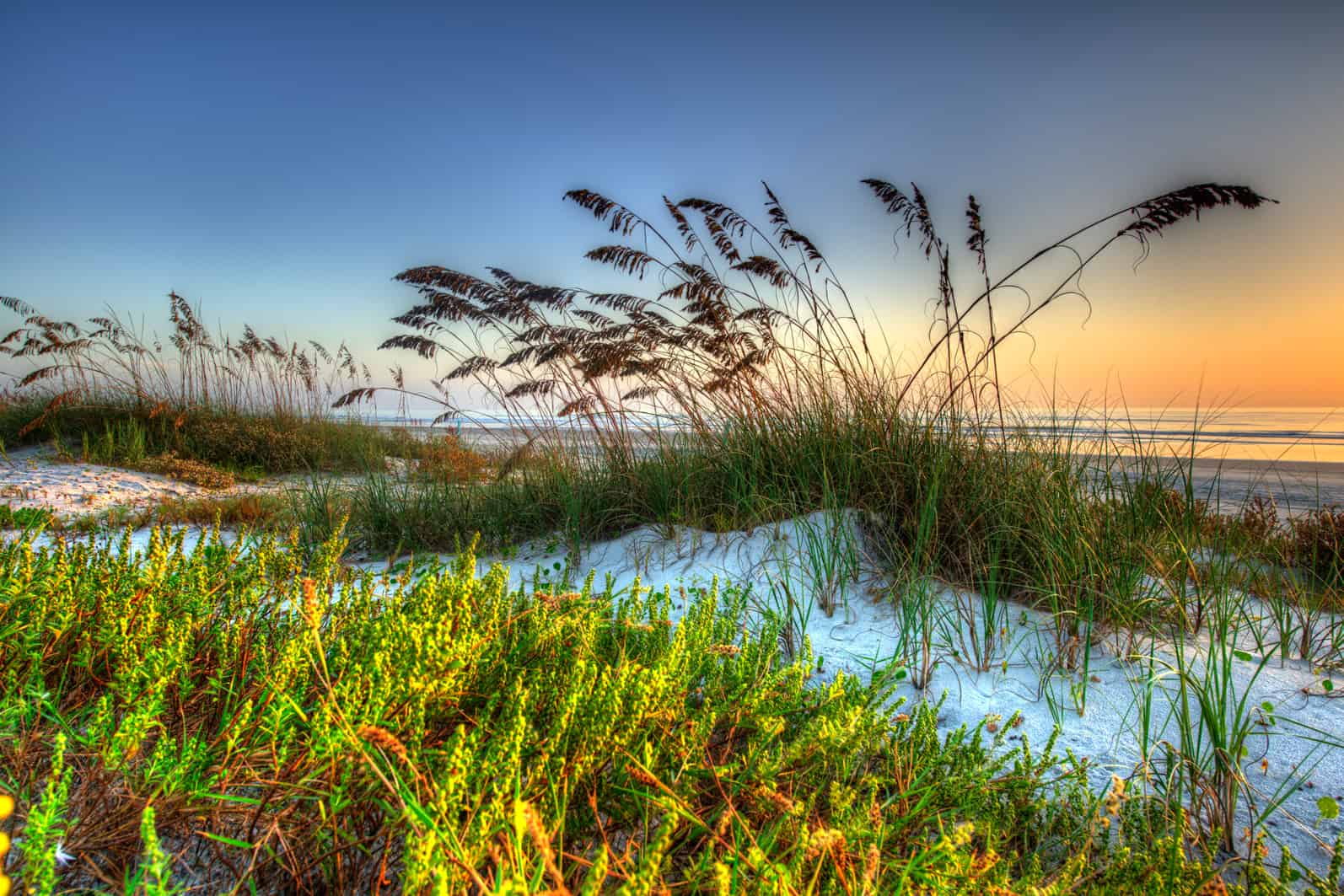 After living in Florida for the last 3 years near Daytona Beach, I decided to put together my top 10 reasons to make Daytona Beach everyone's weekday getaway!
When I first moved to Florida, I couldn't wait to go explore Daytona Beach. At least once a week I would hop in the car and drive down A1A to this cool seaside city.
There's something for everyone here, ok let's get started!
#1 Drive on the Beach.
YES you can actually drive your vehicle on the beach! This is such a cool experience! Plus it makes having a beach day super convenient because once you park, you don't need to haul all of your beach stuff around. It's perfect. Oh and don't forget the sunscreen!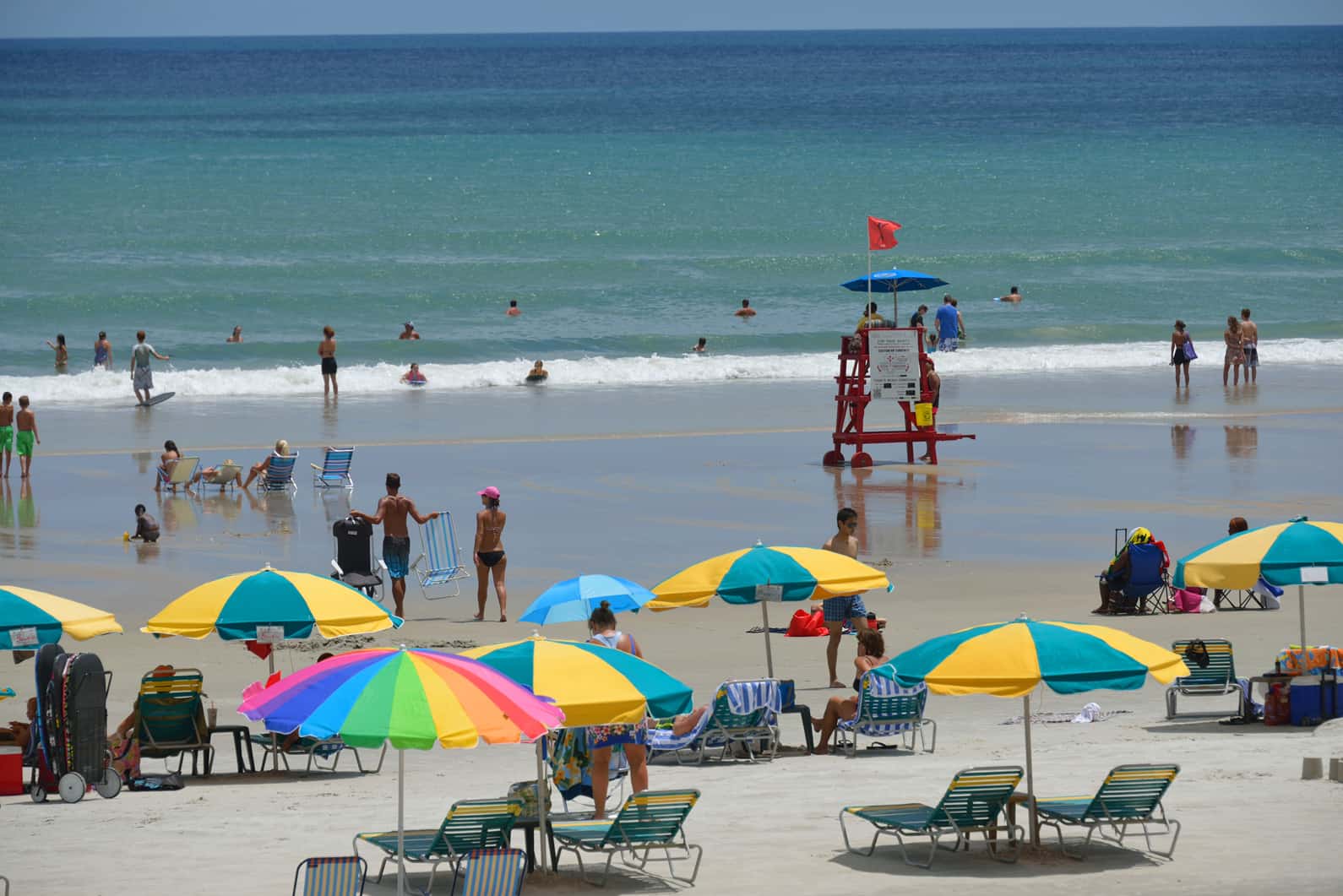 #2 Bike on the Beach.
Bring your own or rent a bicycle from the many shops around Daytona Beach. You can find beach bicycles in almost every size. Since driving on the beach is permitted, it makes the sand nice and hard packed so it's easy to ride your bicycle on the sand (just make sure to stay out of the driving lane).
#3 Learn to surf.
There are tons of cool surf shops around Daytona Beach that will teach you how to surf as well! The smaller more mellow waves on the east coast make learning how to surf here not so intimidating to the beginner surfer.
#4 Boardwalk and Pier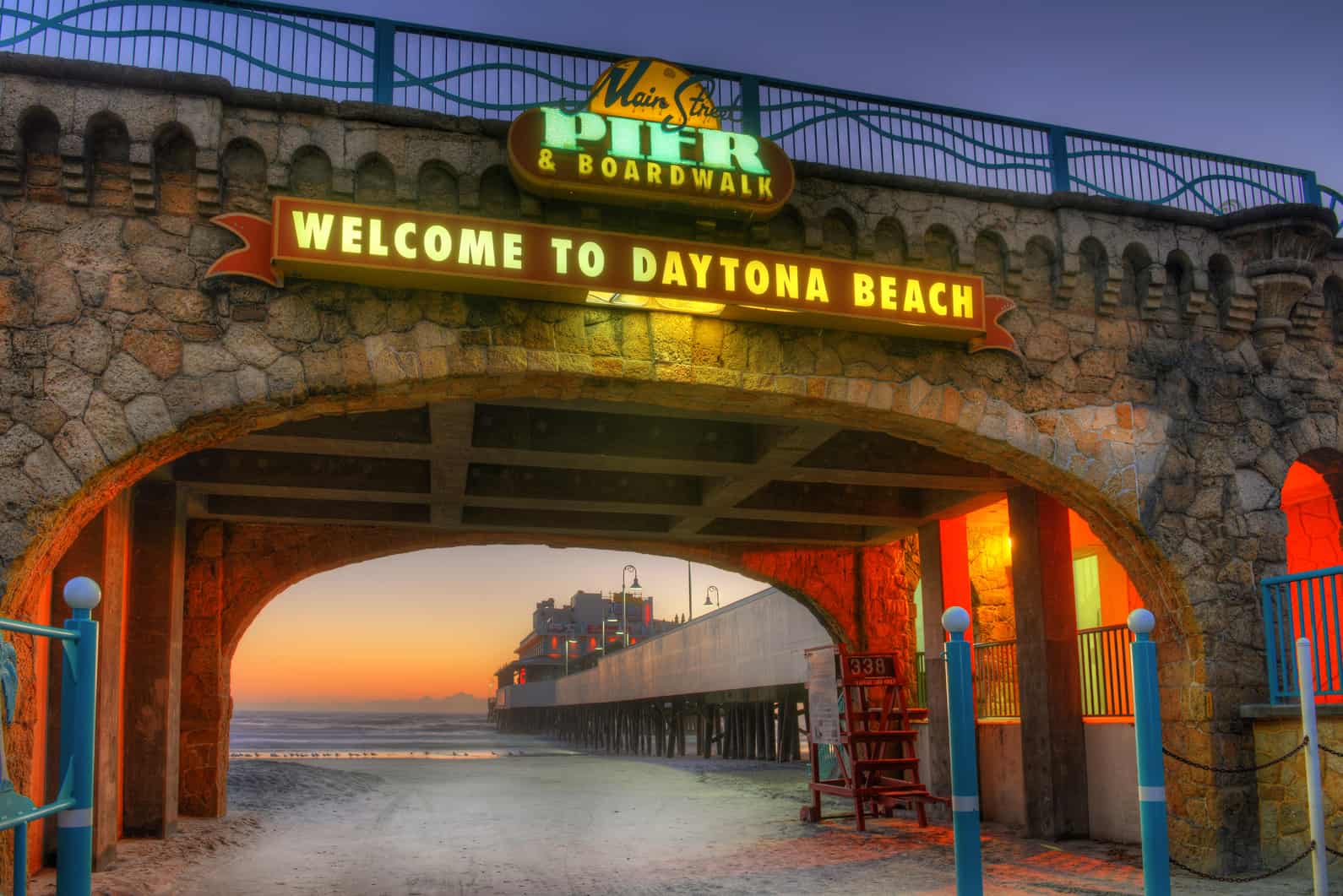 Daytona Beach has a nice Boardwalk that has something for everyone here. There's a fun amusement park for the kiddos, and there are lots of good places to eat like Joe's Crab Shack on the Pier. There are plenty of shops here as well to find all of your souvenir needs.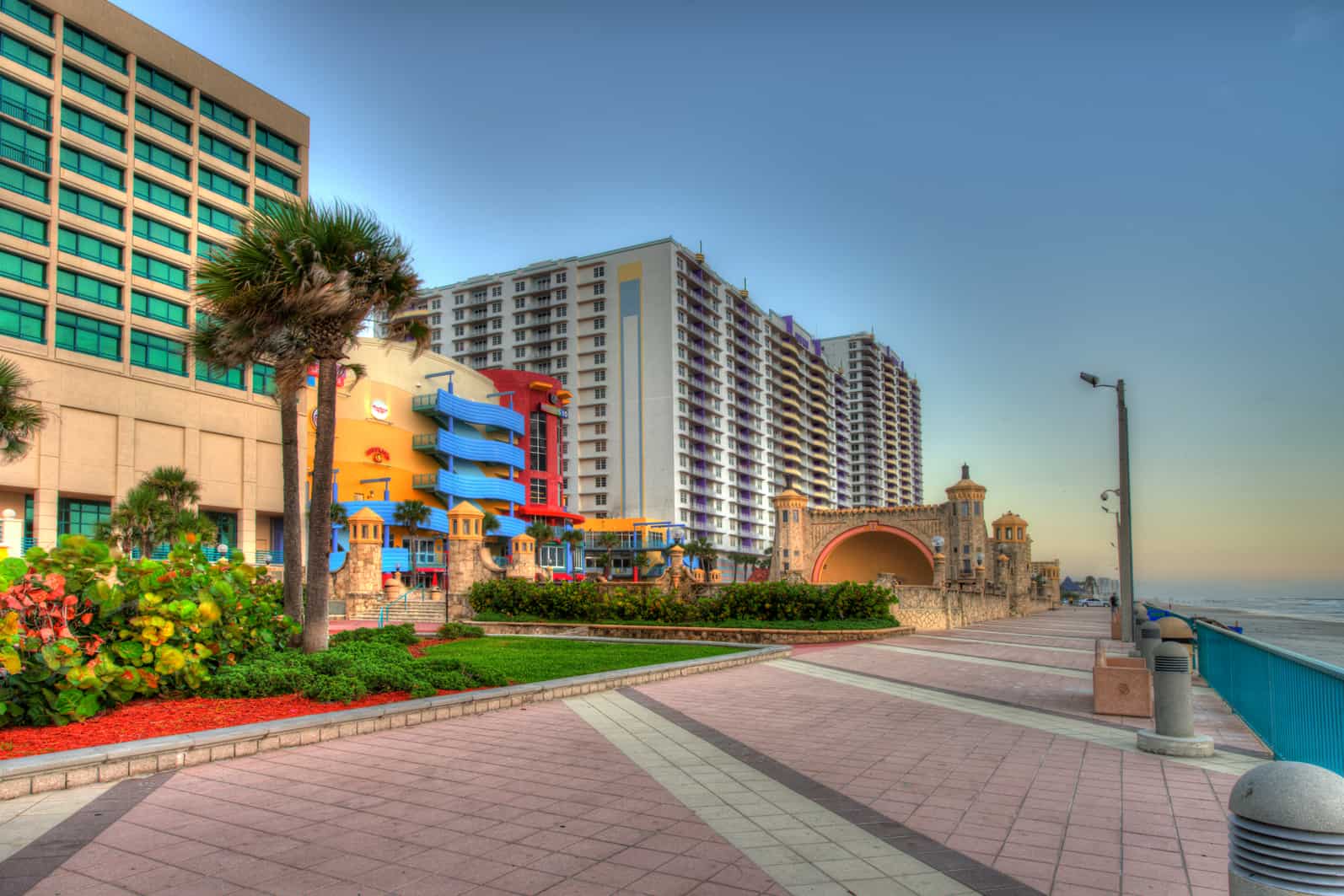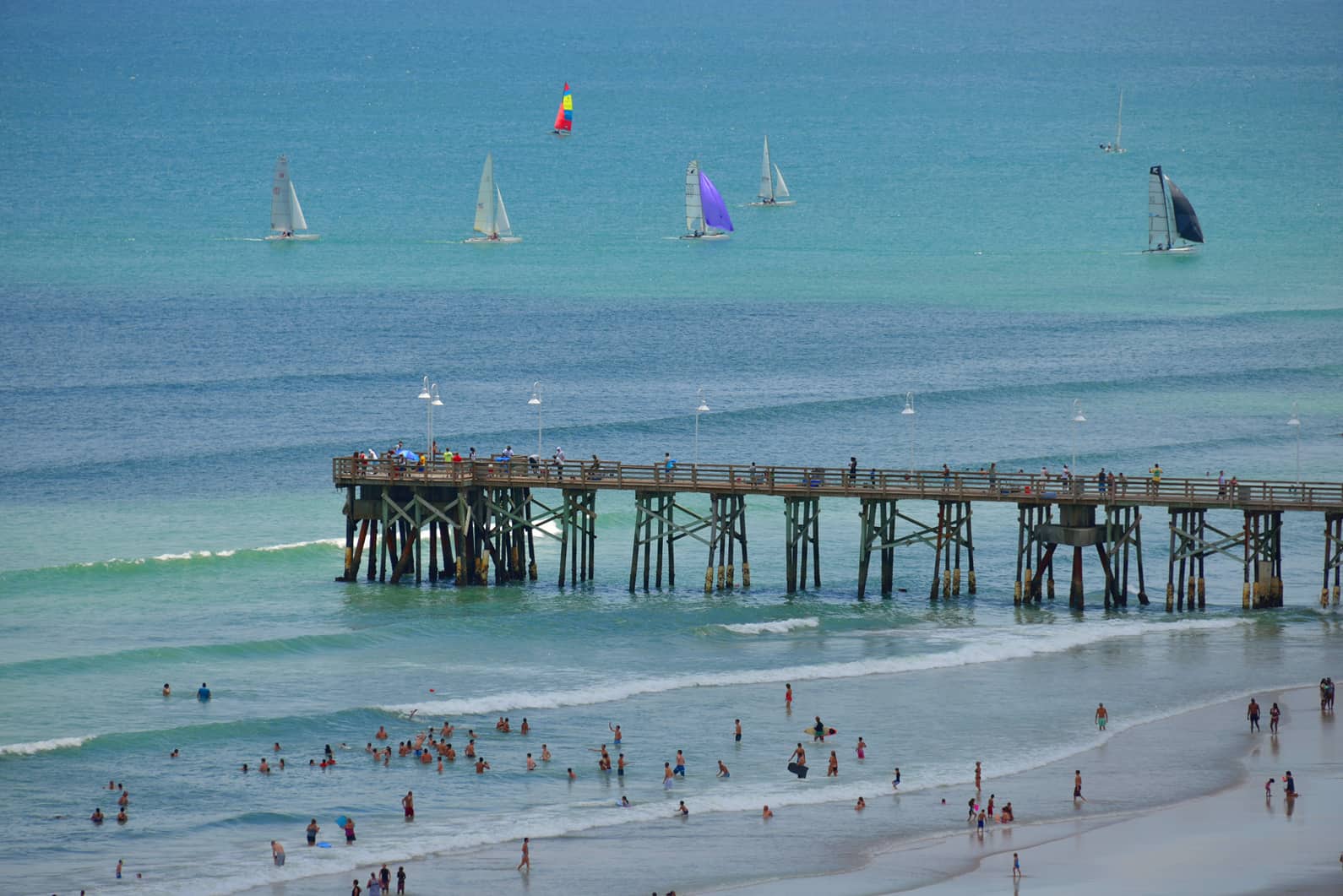 #5 Free concerts at the bandshell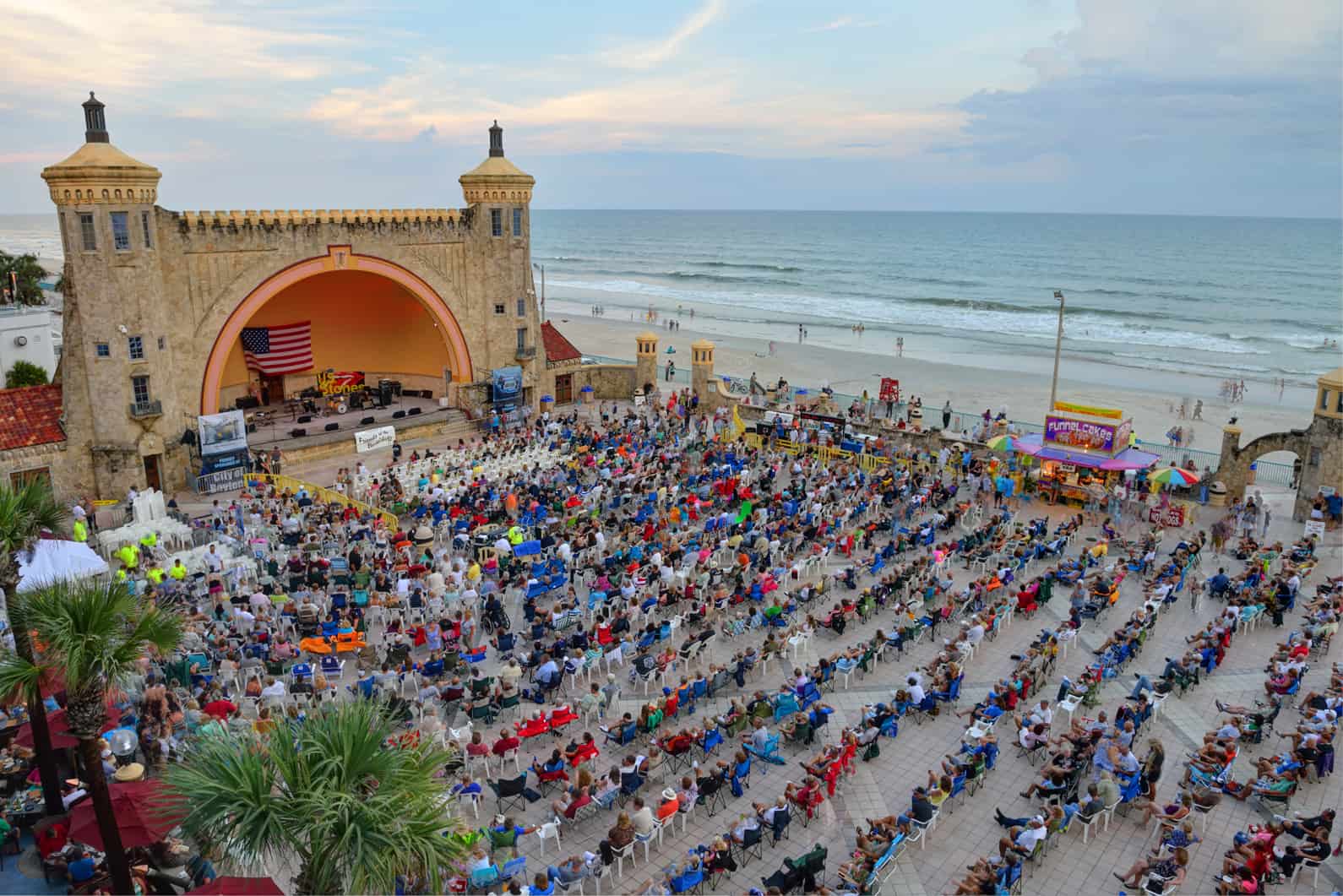 In the summer time Daytona Beach has free concerts every Saturday night at the bandshell which is located on the Boardwalk. Bring your own chair, or rent one on site. Kick back and listen to your favorite cover band!
#6 Daytona Lagoon
This fun park is located just across the street from the Boardwalk. Take a thrilling plunge down the waterslides, or just relax and float around the lazy river. There's also laser tag, go-carts, miniature golf, and a rock wall to climb if water is not your thing.
#7 Ponce Inlet
This is the southern most part of Daytona Beach and is home to the tallest lighthouse in Florida – The Ponce de Leon Inlet Lighthouse and museum. You can also visit the Marine Science Center and learn about all of the wonderful sea life here. Or go for an aquatic adventure of your own at Ponce Inlet Watersports.
#8 Kayak or Canoe
Take a trip to DeLeon Springs Park, or Bulow Creek State Park. You can rent Kayaks and Canoes by the hour or by the day. It is truly amazing to see all of the wildlife up close when you're in a Kayak or Canoe. There are so many birds, turtles, and you might even spot a dolphin!
#9 Scenic Cruising
Drive down the famous A1A highway for spectacular sea views and stop at the many shops and restaurants along the way.
To see more wild life, drive down the Ormond Scenic Loop & Trail or as locals call it 'The Loop'. This is probably one of my favorite drives, and will take you through some of the most diverse natural scenery remaining in northeast Florida.
You will have amazing views of rivers, creeks, marshes, and a hammock forrest that canopies over the narrow road. Keep your eye out for gators here, I had to stop my car once for one crossing the road. Kind of puts a new spin on 'why did the chicken cross the road'!
#10 Daytona International Speedway
Have a need for speed? This is home of the world-famous Daytona 500! It's open to the public everyday. Take a walking tour or do the Richard Petty driving experience where you get to ride shotgun in a two-seat authentic NASCAR-stock car driven by a professional instructor for a simulated three-lap NASCAR qualifying run at speeds exceeding 160mph!
As you can see, Daytona Beach is such a fun value-packed destination! There is something for everyone here and it's the perfect place to relax, recharge, and reconnect. Check out the link here for more Daytona Beach Weekday Getaway Deals.