This post is part one of a three part series for the International Food Blogger Conference (IFBC) that I attended. In exchange for a discounted ticket, I agreed to share my own personal experiences while attending the IFBC. All opinions and photos as always are my own.
Hellllloooo friends! I know it's been a while. I took a little time off to spend with my family after the International Food Blogger Conference that happened in Sacramento, CA. We decided to spend a few days extra after the Conference to head out to San Francisco for a little sight seeing whirlwind, which meant I was offline so I could spend some quality time with the fam.
More on San Francisco to come, but today I'm going to talk a little bit about Sacramento and the International Food Blogger Conference I attended.
The entire trip from Sacramento to San Fran was a total bucket list trip for me. This was my first time in Cali, I have been wanting to come here since I was a little girl.
Sacramento is an amazing foodie city, it's known as the Farm-to-Fork Capital.
The International Food Blogger Conference showcased the importance of how the local farms in this region are changing our food systems for the better by using fresh seasonal ingredients whenever they can.
While attending the Conference I was able to go on a couple of excursions touring a local farm and a winery. This was a real eye opening experience for me on how important it is to support local farmers, no matter where you live.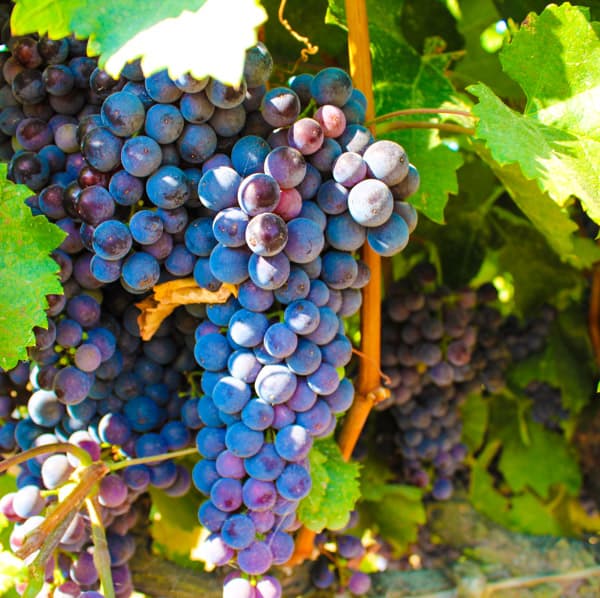 Plus I got to meet many other food bloggers and make new friends. Oh and the food…Yessss…there was so much food (and wine) at the IFBC. I literally had to be rolled out of the city, haha!
I was also able to try some local restaurants while in Sacramento. Here's a list of my favs:
TableVine (an upscale restaurant featuring knowledgable Sommeliers who will help you pair each dish with delectable wines)
Aioli (a Spanish restaurant where you can enjoy traditional Tapas served with Sangria)
Makuni (a Japanese restaurant serving some of the best Sushi in town)
Bento Box (a Japanese restaurant serving great late night bites in a casual atmosphere)
Pieology Pizzeria (an array of customizable pies, and they have Gluten Free pizzas as well)
Cafeteria (upscale American food with a casual atmosphere)
The Grand Wine Bar (ok they don't serve food here, but this is a great little bar with outside seating in a hip urban atmosphere with some amazing wine and people watching)
I will definitely be coming back to Sacramento and the IFBC again!