Happy New Year everybody! Did anyone make any New Year's Resolutions this year? I actually stopped making New Year's Resolutions a few years ago. I decided that my goal would be to make resolutions all throughout the year instead of just once a year. For me that works better, and I have a better time sticking to my goals.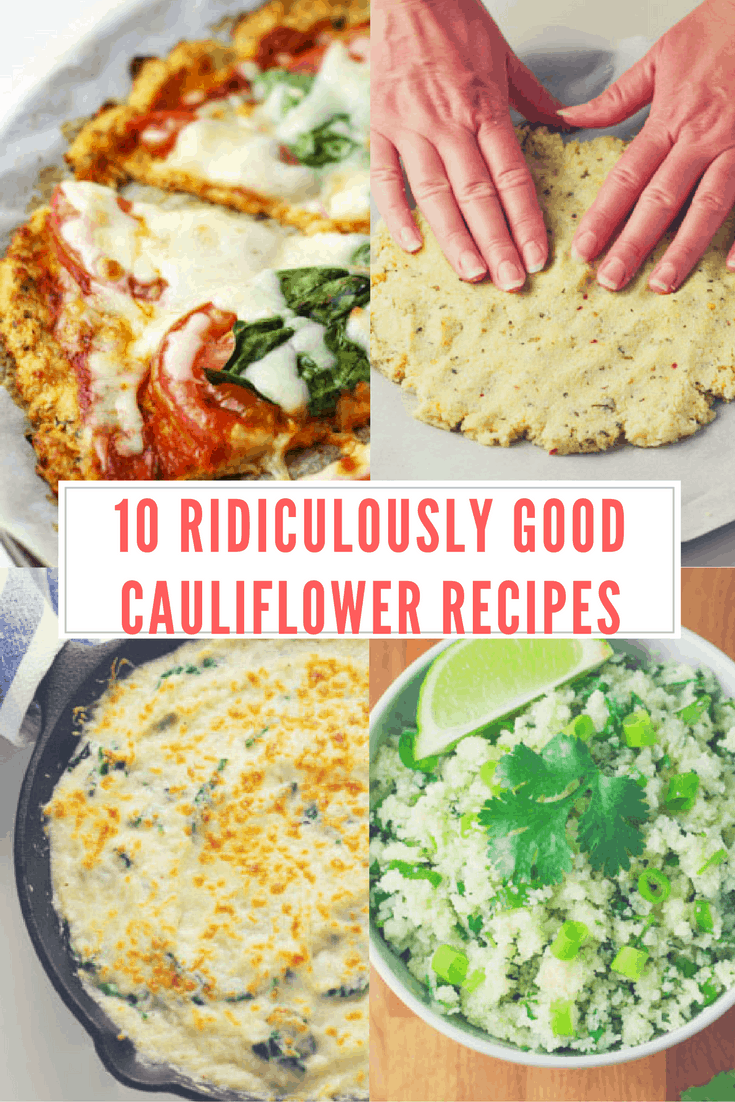 I for one am soooo ready to start this new year. I kind of fell off the wagon a bit over the holidays with eating healthy.
I kicked off the holidays during Thanksgiving week/my big 40th birthday by taking a cruise. Cruising is a lot of fun, but man o man, it's so hard to stay healthy when you have tons of wonderful food in front of you all the time!
Then I went from the cruise to coming home, eating, and drinking wine through the whole month of December. Ummm Yeah. Let's just say this has been a really stressful month. Don't judge. 😛
So now I am more than ready to get back on track again with eating healthy!
I decided to put together my top 10 Ridiculously Good Cauliflower Recipes for you guys today since these are what I am going to be eating for the next few weeks. Don't worry, I'll still be making other yummy meals as well and posting them for you all. This post today is just sort of like a recharge for me, and a reminder to mix in healthier recipes during my day. 🙂
One of my greatest weaknesses is buffalo wings. So I created a healthier, low carb version of this using Cauliflower to make what I call Skinny Buffalo Cauliflower Bites. These are seriously hands down, THE BEST imitator of buffalo wings I've ever had!
Another one of my favorite appetizers is this Cheesy Cauliflower Spinach Dip. This is lower in calories than traditional spinach dip and is loaded with flavor!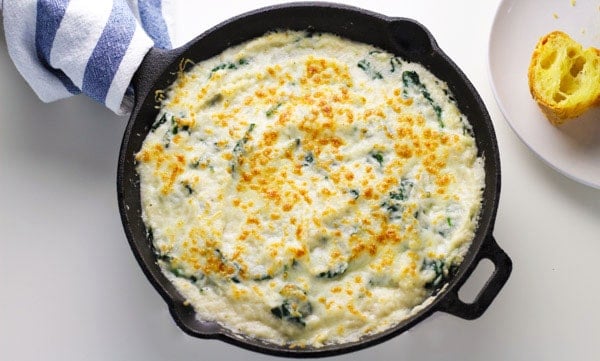 A major craving I've been having lately is pizza. I love a good pizza, but oh boy… have you ever looked at all the carbs that are in each slice? I decided to create a Low Carb/Gluten Free Margherita Pizza made with a Cauliflower Crust. This is my go-to "healthy" pizza when I have a total craving.
I also made a whole separate post on How To Make A Cauliflower Pizza Crust. This includes a quick step-by-step video as well! Just add your favorite pizza sauce and toppings to this and dig in!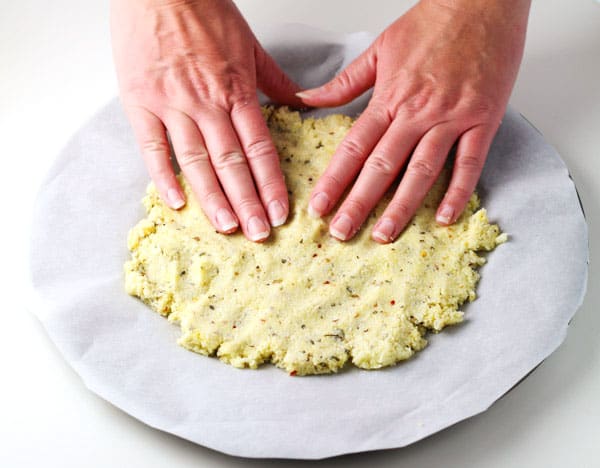 One of my favorite side dishes to make are these Skinny Cauliflower Mashed 'Potatoes'. Honestly, to me these taste just as good as regular mashed potatoes. The only thing missing are the carbs!
Another one of my favorite side dishes is this Skinny Cilantro Cauliflower 'Rice'. This has around 17 calories per serving and is so delicious! You can also make this into a meal by adding your favorite taco toppings and creating a healthy burrito bowl.
I also turned the cauliflower rice above into a healthy salad by creating this Addicting Mango Cauliflower 'Rice' Salad. Adding fresh Mangos, Black Beans, Chickpeas, Red Pepper, and Tomatoes really gives this salad a bit of a Caribbean flare!
Cauliflower is just so versatile. You can manipulate it to taste like cheese, potatoes, rice, or even bread. These Low Carb Cauliflower 'Breadsticks' are so delish! I could seriously sit down and eat the whole pan of these… in fact I have!
Sometimes I crave a good hearty soup. This Roasted Red Pepper Cauliflower Soup really hits the spot. This is so rich and creamy and only has around 300 calories per serving!
And finally this Roasted Garlic Cauliflower is so simple to make. I make it as a side dish, but sometimes I make it just to snack on. This stuff is like candy to me!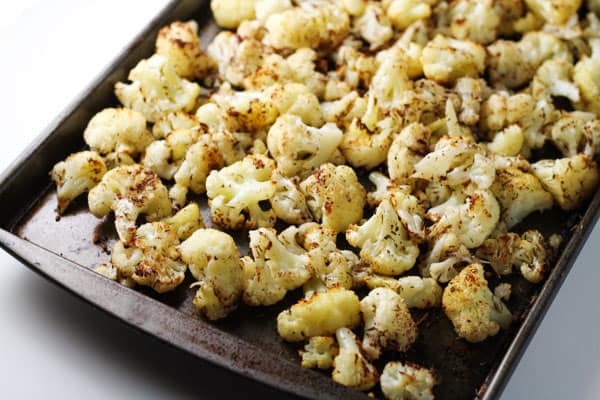 I hope you all enjoy some of these recipes! If you try them let me know what your favorite is by leaving me a comment below!
And don't forget to take a picture and Hashtag it #Tastefulventure on Instagram so I can see!
Cheers to the New Healthy Year friends!